Moving from Minneapolis to Atlanta constitutes a long distance relocation, as the driving distance is more than 16 hours. This means that you might want to consider hiring one of the interstate moving companies Minnesota has to offer to transport your belongings. You can either take a flight to Atlanta or go on a road trip across the states. But before you do, you might want to ensure that you get the most out of your relocation. And that is exactly what we will be talking about in this article.
Moving from Minneapolis to Atlanta – how to prepare?
In a nutshell, you "only" need to do two things:
Learn as much as you can about both cities
Get a head start on the relocation process
However, both the research and the relocation process can be quite complicated. You will want to figure out what you like about Minneapolis and try to replicate that in one of Atlanta's neighborhoods. Additionally, you might want to research the available movers in the area. Check out as many of the cross country movers reviews Georgia has, as that will provide you with a great starting point. You will also have the opportunity to start anew, meaning that you can improve on your living conditions. To do that, you first need to understand the benefits and drawbacks of Atlanta, as well as find out more about what makes Minneapolis great. We've prepared some statistics to help you out.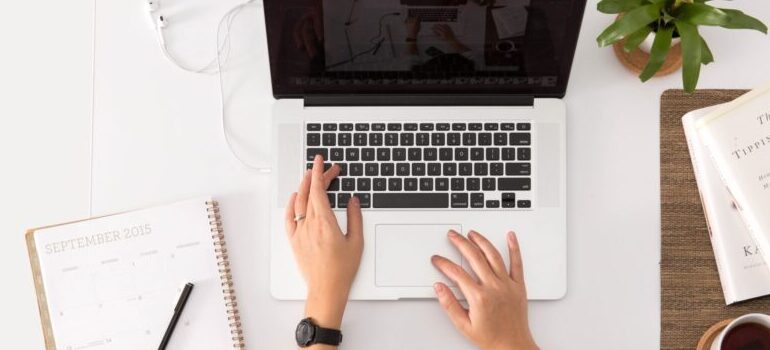 Moving from Minneapolis to Atlanta – City statistics
Minneapolis
Starting from your home city, did you know that the world's most delicious apple originated from Minneapolis? The Honeycrisp variety of apples was invented at the University of Minnesota and became the Minnesota State fruit in 2006.
The city of Minneapolis has a population of about 430,000 people, 63.6% white. Its median home value is about $252,000, making it one of the more affordable large cities in the state. The rents go around $1,700, and 92.8% of households have a computer. The high school graduation rate of persons years 25+ is 90%.
The median commute time for employees years 16+ is about 23 minutes, and the median household income is about $62,500. However, 19.1% of its population lives in poverty.
But statistics alone can't "paint the picture" of what living in the city is like. For some, Minneapolis is paradise on earth, while others can't wait to live somewhere else. Before you make your decision about state to state moving, you will want to carefully analyze whether living in Atlanta will be a big improvement in your life. Of course, if you simply have to relocate there due to work or other circumstances, then you don't really have much of a choice. In that case, simply learn as much as you can about Atlanta.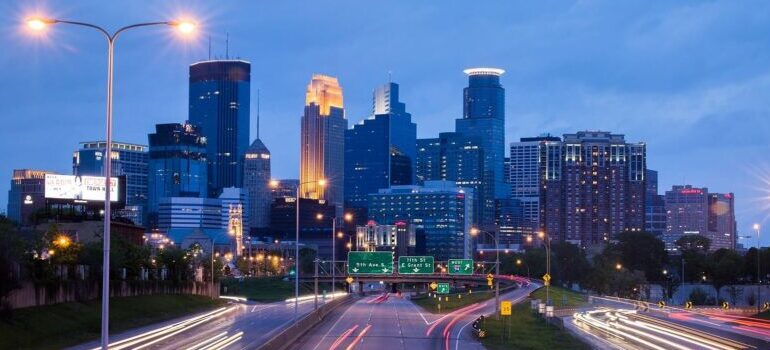 Atlanta
The city of Atlanta, interestingly enough, is one of the only two cities in the world that have housed two Nobel Peace Prize winners. While this does not really pertain to your relocation, it is still an interesting fact.
The population of the city numbers about 507,000, making this a larger city than Minneapolis, if only by a small margin. The diversity is much greater, though, as only 40.9% of the population is white. You can secure a home in the city, on average, for about $290,000, again somewhat higher than in Minneapolis. This means that you may need to either downsize or find a cheaper neighborhood to live in. However, the rents in Atlanta are also, on average, lower than in your previous city. The median gross rent in Atlanta is about $1,150.
The median household income in the city is around $60,000, comparable to Minneapolis if a tad lower. The poverty rate is also slightly higher, at 20%. Another thing that is increasing is the mean commute time, which is going to be around 27 minutes. The high school graduation rates are much the same as in Minneapolis.
When you compare the cities on statistics alone, you may find that Minneapolis wins out due to the lower housing prices. However, don't forget that these are the average statistics. If you have a home in one of the better Minneapolis neighborhoods, you will be able to get a similar one in Atlanta, just in a different neighborhood. Overall, the cities are quite similar but their feel is completely different.
Get to know Atlanta
The best thing that you can do is fly to Atlanta and stay there for a couple of days to get the feel of the place. That way, you will be able to see if your "chosen" neighborhood lives up to your standards, and make the adjustments before you commit to the decision. But once you do commit, it is time to consider the moving process.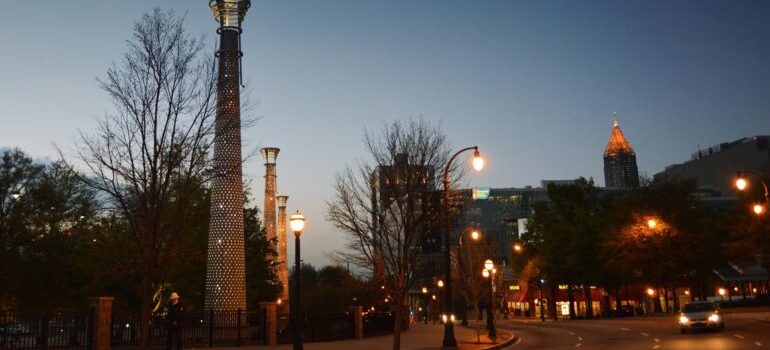 Moving from Minneapolis to Atlanta – The moving process
Long distance relocations are all about preparation. That means that you want to find the best moving company to assist you. The easiest way to get in touch with quality movers, both in Atlanta and Minneapolis, is to use the services that Verified Movers offer. We work with some of the top movers in the industry and can connect you to perfect companies for the job. Other than booking your mover ahead of time, you will also want to:
Create a moving budget
Write a moving checklist
Enlist some help from friends/family members
Organize your efforts
Declutter by donating or selling your belongings
Obtain packing materials
These are the basics that every relocation requires. But since every move is quite unique, there will be a lot more to do and consider. The important thing is to start as early as you can, to allow yourself for the inevitable change of plans. Moving from Minneapolis to Atlanta will test your organizational skills and might even produce quite a bit of stress. You will want to try and remain calm throughout the process. After all, millions of people relocate every year and they make it work somehow. You will too.