Finding a new place to call home, and working towards accomplishing that goal is never simple. Whether you are moving right across the street or to another state, relocating is always a life-changing step. As such, it brings with it many beautiful things and new, interesting experiences to look forward to. However, it can also be stressful and challenging. If you have decided to take on a long distance relocation and preparing for moving from Miami to Seattle, you will have to keep certain things in mind during the process.
From getting acquainted with the city and your new neighborhood, different lifestyle and surroundings, over planning a move and packing, to choosing long distance moving companies Miami residents recommend and reliable long distance movers to Seattle, we're here to help you. Therefore, we have prepared a number of useful pieces of information about Seattle, as well as some tips regarding your relocation.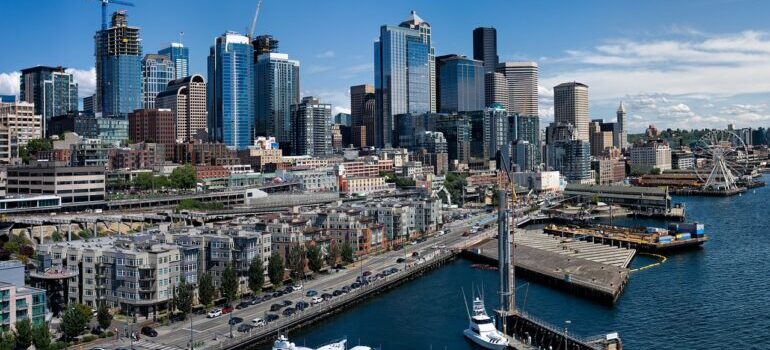 What makes Seattle so special?
As the fastest-growing city in the United States, this seaport city has many interesting things to offer. It is one of the major technology centers. It is the home of Microsoft and Amazon. Many software, biotechnology, and Internet companies were founded in Seattle in the last couple of decades. This economic flourishing naturally led to population growth.
Location
In addition to that, the location of the city itself is quite magnificent, too. Seattle is bordered by saltwater Puget Sound on the west side, and Lake Washington on its east side. The city is a major oceanic port, which makes it one of the chief trading spots of the United States. The main harbor is called Elliott Bay.
Seattle has a perfect balance of natural and urban sites. You will be relocating from Miami to Seattle, the city surrounded by many beauties of nature. On the outskirts of town, you will find rivers, lakes, forests, and hills. As such, it is perfect for all nature lovers. It offers the opportunity for walking, skiing, hiking, cycling, and sailing. You have probably heard of Seattle as the city which lays on seven hills. Those are Capitol Hill, First Hill, West Seattle, Beacon Hill, Queen Anne, Magnolia, and Denny Hill. No wonder it was called the fittest city in the States by Men's Fitness magazine!
Four natural bodies of water also contribute to the city's beauty. Namely, Lake Union, Salmon Bay, Portage Bay, and Union Bay will definitely take your breath away.
Cultural wealth
If you are a person interested in arts, moving from Miami to Seattle will definitely be the right choice. As you'll see, the city of Seattle offers many cultural jewels. For example, it is a regional center for the performing arts. Among other things, the city is famous for Seattle Symphony Orchestra, the Seattle Opera and Pacific Northwest Ballet, and the Seattle Youth Symphony Orchestras. In addition to that, the city is a host of several music festivals you can enjoy during the year.
You may be a theatre lover. In this case, you will enjoy living in a city with such establishments as the 5th Avenue Theatre and Romanesque Revival Town Hall on First Hill.
Rich musical history
If you are a musician, or simply a music enthusiast, you'll be happy to learn about all the musicians and bands with origins in Seattle. In the first half of the 20th century, it was one of the cities with the greatest number of jazz clubs. One of the most prominent figures of the Seattle jazz scene was Ray Charles.
Rock music lovers will be proud to live in the city which is the birthplace of Jimi Hendrix. Furthermore, many rock bands were founded here. Among them are Alice in Chains, Nirvana, Pearl Jam, Soundgarden, and Foo Fighters. Seattle is known all over the world as a home of grunge music.
What you shouldn't miss after moving from Miami to Seattle
Seattle is, luckily, rich in beautiful landscapes, monumental establishments, nightlife options, and many more. Here are some of the things you shouldn't miss:
The Space Needle
Gasworks Parks
Seattle Art Museum
Pikes Place Market
The Boatyard Inn in Langley on Whidbey Island
Olympic Sculpture Park
Seattle Waterfront
Museum of Pop Culture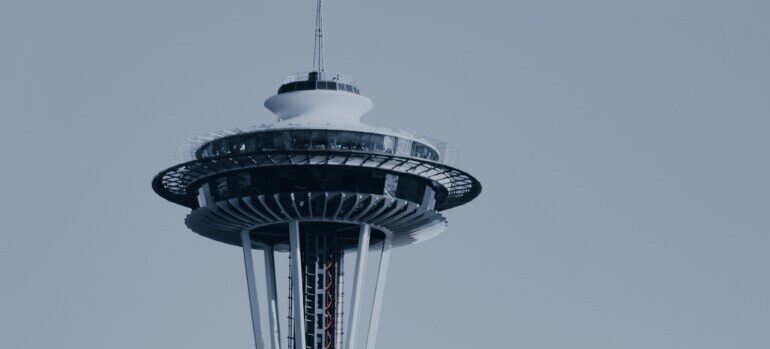 Other important things you should pay attention to are business options and educational options. Another great idea would be to visit the city before the move itself. In that way, you could get accustomed to your new hometown. Afterward, moving from Miami to Seattle will be emotionally easier, since the city won't be completely unfamiliar.
Differences you'll notice after moving from Miami to Seattle
The main difference is the climate. While Miami has a tropical monsoon climate, Seattle's in the Mediterranean zone by the main climatic classification. This means that you'll have to prepare for cool, wet winters. Summers are mostly dry with mild temperatures. Frequent rainy and cloudy days shouldn't surprise you, either.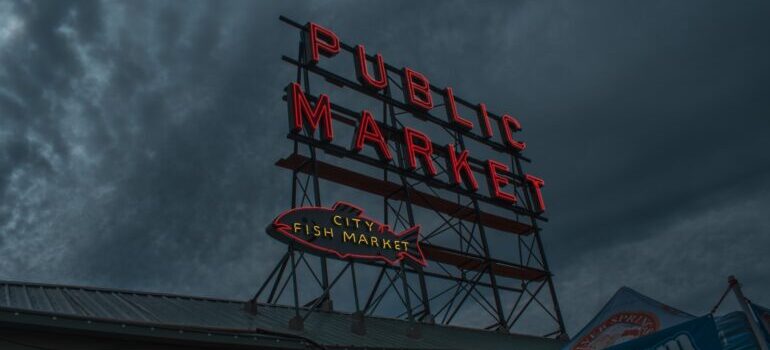 Another major difference you will notice after moving from the Magic City to the Emerald City is the lack of cultural diversity in terms of minorities in comparison to your previous hometown. Otherwise, both cities are very open to tourism and very vibrant. The main mode of transportation in both cities is driving. However, Seattle is gradually moving from cars to mass transit.
How to properly prepare for moving from Miami to Seattle
When it comes to moving, good preparation is the key. Here are some of the things you should do before your relocation:
set a budget for your move, including any unexpected costs
set an exact date for your move, if possible
Make a moving checklist
Carefully pack and label your boxes
Get rid of the unnecessary belongings by recycling, selling or donating
Try to stay stress-free during the whole process
Find and contact a reliable moving company in Miami
With the right preparation and thorough planning, you have nothing to worry about. Especially if you manage to find and hire reliable long distance movers to Seattle. We hope this article will be helpful when it comes to your moving from Miami to Seattle. Enjoy your new home and good luck!