Relocating over long distances can be quite challenging. The whole process can be quite complicated if you are not sufficiently prepared. However, if you hire your movers on time, plan out your moving budget accordingly, and go through a few more steps, it gets a lot easier. Verified Movers can help you find a moving company with ease, and this article will explain the rest of the steps in detail. We will go through all that is necessary to have a smooth moving process when moving from Miami to NYC, one that you might even enjoy. 
Moving from Miami to NYC – Step by step guide
So, without further ado, here is what you will need to do:
Observe the differences in lifestyle
Learn about NYC before you move
Set a moving budget
Search for a reliable mover
Go through a decluttering process
Obtain packing supplies
Pack an essentials bag
Of course, every relocation is unique. Yours might have additional steps to go through, equally important as the ones we listed. That is why you should always start your preparations as early as possible. This is especially true if you are looking for long distance movers NYC on your own. Finding a good, reliable moving company will take a considerable amount of time. However, you can always utilize services from a moving matchmaker to shorten it. We are there to lend a helping hand, after all!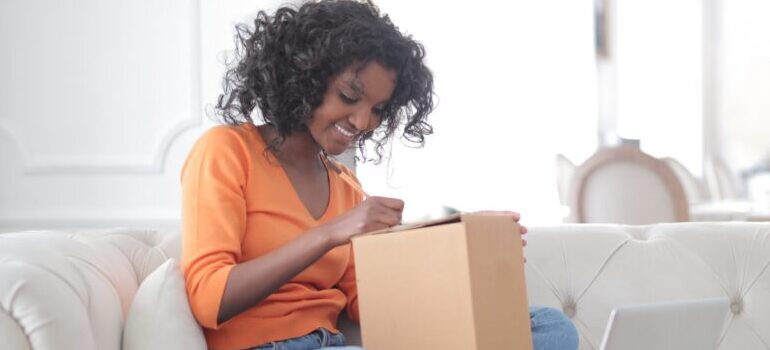 Observe the differences in lifestyle
The first thing that you will need to do is realize that life is going to be different. There's the weather, for one, as NYC's climate is a bit harsher than what you experienced in Miami. After that, you may also need to adjust to the higher living costs in NYC. It is always a good idea to get as much knowledge of your new neighborhood as possible, as well. You can ask one of the long distance moving companies Miami about the city, they are always a good source of information. Also, chances are that you will need to move into a smaller apartment, so plan for that, too.
Learn about NYC before you move
You may also want to devote some of your time to get to know the glorious city of NYC. This will prepare you better for what you may encounter and can make your adaptation much shorter. Life in the big city is really something else and can take you by surprise if you don't know what to expect. With that in mind, here are some of the facts about the place:
New York is safe
The first thing you need to know is that this city is one of the safest places to be in the entire country. It is, in fact, one of the top 5 safest large cities in the entire U.S. Most of its safety comes from "power in numbers" to be honest, as there are always crowds of people around and you are never truly alone. While this might be aggravating at times, it provides a great degree of safety to its residents.
But the rent is high
Living in one of the world's most famous cities does come with a hefty price. To call NYC affordable would be the same as calling the U.S. small. Most residents live with roommates or take long commutes to work to try and circumvent the housing costs. The closer you are to Manhattan, the more expensive it gets. To put things into perspective, a 1 bedroom apartment in Chelsea goes for $3,688, while the same-size apartment in Fort George goes for $2,083. You may need to do some hunting before you find a location that is both affordable and convenient. You might also want to find one of the top Miami movers that offer you the best price for your relocation. Every little bit counts, after all, as you will soon realize!
Diversity is amazing
New York is home to almost every culture on the planet. There are more than eight hundred languages being spoken daily, and people wearing all sorts of outfits. No matter what you do, no matter who you are, you will "fit in" NYC. Residents of this city do not judge, which is extremely liberating. If you want a fresh start, or even to test your limits, there are few places as perfectly suited for it as New York City.
But there are crowds everywhere
Wherever you go, you will be among the throng of people. Standing in a line is more like a way of life than an uncommon occurrence in NYC. The streets are packed with people, as well, so you might need to plan your daily activities accordingly. But it stands to reason, the more popular a place is, the more people flock to its borders.
These are but a few "quirks" that NYC has in store for new residents. It is well worth your while to get to know as much about the city as possible. That way, you can spend your time adapting instead of trying to stay afloat. The fewer shocks you experience, the better.
Moving from Miami to NYC – Set a moving budget
After you are comfortable with your new lifestyle and know more about NYC, it is time to get to the necessities of the moving process. The first thing that you need to do is to figure out how much money you can pour into it. Setting a moving budget beforehand will allow you to spend less time considering which services you can hire from top NYC movers. When you see that you can't afford a service, move on. If you do not have a budget in front of you, figuring out the number and quality of services to hire becomes much more difficult. Furthermore, try not to deviate from the budget too much.
While some stretching is alright, the whole point of a moving budget is to be "set in stone". The reality is that you have good reasons for setting the budget as low or high as you did, in the first place. Going against that is simply not a good idea. Therefore, stick to your budget and hire appropriate services.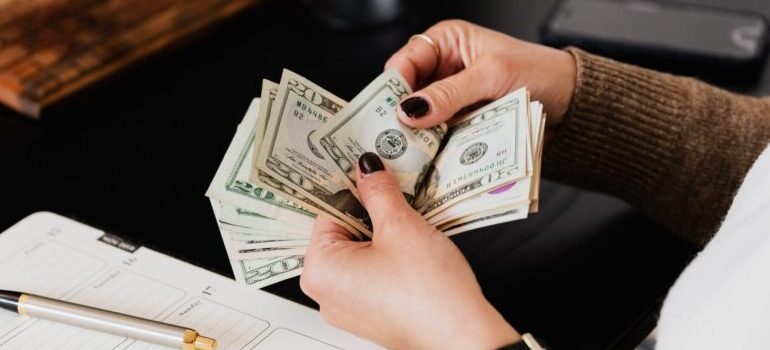 Search for a reliable mover
After you know what your funds are, it is time to search for movers. The process of finding a reliable, trustworthy, moving company can be a challenge in itself. You can either spend a lot of your own time conducting research, reading reviews, gathering recommendations, verifying movers, etc. or you can allow Verified Movers to streamline the process for you. We can match you with moving companies that are ideal for your situation. That being said, you will want to get a free quote from each mover you talk to. Then compare those quotes. Pay close attention to the "outliers", or the quotes that are either too high or too low. Check if they include additional services, or if they omit something. Chances are that most of the quotes are going to be in the same "ballpark". 
But your work is not done yet. Before you sign anything or hire a mover, you will want them to perform an in-house inspection and provide you with a binding estimate. You should never, ever, go into a long-distance relocation without a binding estimate in hand. Try to obtain a binding-not-to-exceed estimate, as that is the best type there is. Most top companies will offer it to you.
Go through a decluttering process when moving from Miami to NYC
Once you've settled on your movers, your attention shifts its focus to your own home. Since long-distance relocation prices are mostly based on the weight of the shipment, you will want to transport only the necessary items. Which means that you need to go through a decluttering process. This can, again, take quite a bit of your time. The ideal solution is to start early and declutter one room at a time. Just remember to include every member of your household as something that looks worthless to you might be precious to someone else.
Obtain packing supplies
With the decluttering process done, it is time to get ready for packing. This means that you are going to need to obtain packing supplies and moving boxes. The easiest way to get them, of course, is to have your movers bring them to your doorstep. But if you want to save a bit of money on these items, you may want to visit online marketplaces and your local stores for packing materials and moving boxes, respectively. Chances are, you will still have to purchase some supplies at a full price but going second-hand for most of your materials will cut down on the costs considerably.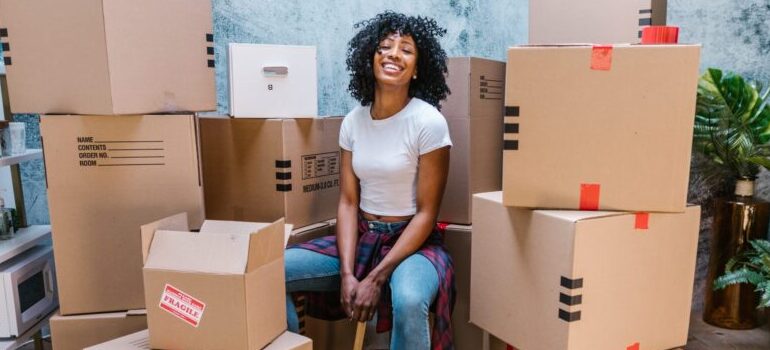 Pack an essentials bag
Lastly, you will want to pack a special bag for each member of your family. This "essentials" bag needs to contain everything you need to "survive" a day or three. This means that it needs to include a change of clothing, some toiletries, perhaps an entertainment device or two…You know, all the items that you need for a semblance of a normal day. Basically, if you can't imagine yourself without a specific item, under no conditions, it needs to go inside the bag. When Moving from Miami to NYC, you never know where you will wind up and the contents of the bag might be all you have until the rest of your belongings comes in.