If you are tired of the constant heat and humidity in Florida and need a drastic change of scenery, Michigan might just be the state for you. While living in sunny Florida can be wonderful, the upper midwest has a special charm. And it seems like a lot of people have come to realize this too. Ever since 2020, the number of people moving to Michigan has risen dramatically! And, once you consider all of the facts, things slowly start to make more sense. While moving from Florida to Michigan is a huge change, The Great Lake State has a lot to offer to newcomers. So, join Verified Movers as we delve deeper into this topic and make your decision easier, while also helping you find an ideal moving team to help you relocate.
First up: money talk
Let us get the boring stuff out of the way first. As you can guess, a relocation from Florida to Michigan can be pretty expensive. It is a very long journey after all. If you hire state to state movers South Florida residents recommend, you can save some money on moving fees but there is still a lot to think about. Whether you can afford to move will depend on more factors than the sole price of moving. In order to plan appropriately, you must carefully research different aspects of living in Michigan and how they will affect your budget.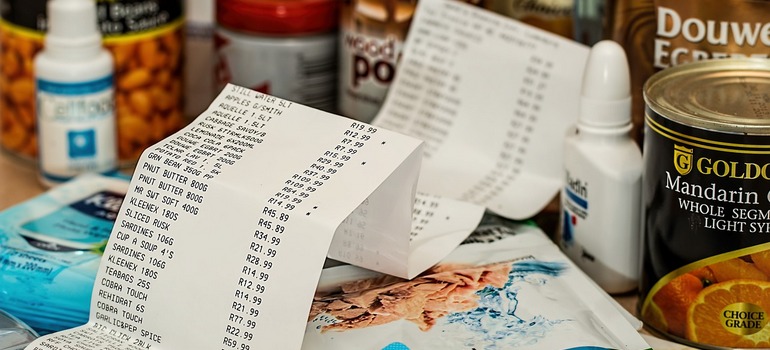 Moving from Florida to Michigan will leave you with a bit more money in the bank
As said before, many things will determine if you are financially stable enough for a move. Simply being able to hire some of the best interstate moving companies Michigan has to offer is not enough. You need to think of what comes after. But luckily for you, Michigan is a pretty affordable state to live in. On average, Florida is 10.9% more expensive than Michigan. The difference is enough to affect your lifestyle. For example, you will be able to dine out more as restaurants are 10% cheaper on average. Furthermore, food and groceries are 22% more expensive in Florida. It's possible your monthly grocery bill could be as low as $280. But the biggest difference lies in housing costs. An average one-bedroom apartment will cost you as little as $647 a month. In bigger cities that number can go up to $1200, which is still below the national average.
Finding a job won't be an issue
Back in 2008, the crisis hit Michigan hard. It led to countless businesses shutting down, an unemployment rate of 15 percent, and people fleeing the state. Today, things are much different. While it took a long time for Michigan to get back on its feet, things are starting to look up. In recent years, several sectors have seen major growth. These are mainly medicine, manufacturing, tourism, finance, and real estate. There is more diversity in the job market each and every day.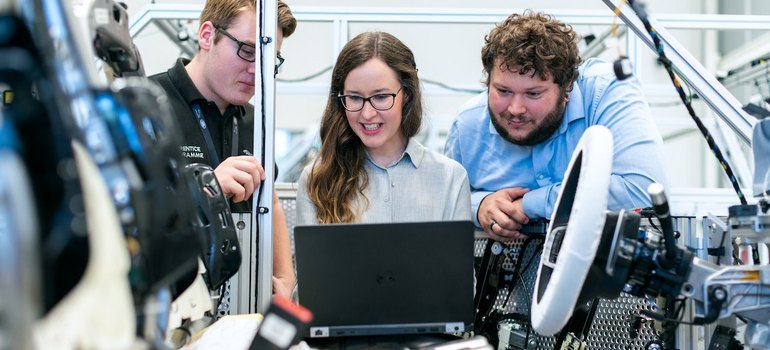 For years, the manufacturing and automotive industries were the state's bread and butter. And they still are today. If you are an industrial or mechanical engineer there is no better state to be in. Since Michigan is the biggest producer of cars in America, finding a job will not be an issue. You will have more options than anywhere else in the country. If your expertise is more closely related to computer science or information technology you are in luck too. Finding a job in a new city is hard, but more and more startups are opening each day.
How does Michigan compare to Florida in regard to education?
If you are moving with young kids, or teens or plan on settling down in Michigan and starting a family you need to be aware of certain things. When you are deciding on a place to move to, all different factors should be taken into account. Things that concern you personally – like the state of the job market. But also things that could affect your kids and their lives. And the state of the education system falls under that. We all want to give our kids the best possible education and secure their future.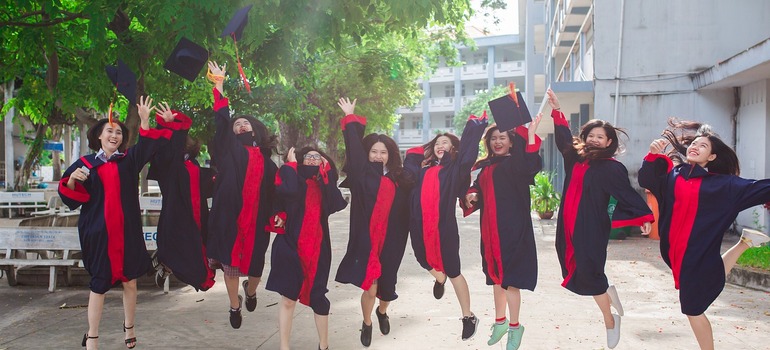 In comparison to Florida, Michigan's educational system is lacking. The Mitten state is not keeping up well with top performers in the country. Test scores are below the nation's average and students are falling behind from early education all the way to the college level. However, Michigan officials are doing everything they can to fix this. An overnight transformation is just not possible. And with all of this said, Michigan has some good colleges and private schools like the University of Michigan.
Top Michigan cities to live in
Picking a city is tough and probably one of the hardest parts of leaving Florida for Michigan. It will depend on your job, family, budget, and personal likes. To make your life a little easier, we listed our favorites below. The state is full of cool towns to live and you really cannot go wrong with any of these options.
Okemos – A quiet suburb on the outskirts of Lansing can give you the safety of living outside the city and everything you need for daily life and entertainment
Troy – With nationally accredited schools and plenty of beautiful parks, stocked libraries, and shops Troy is a great pick for families
Ann Arbor – With a population of 121,093 residents this is one of the best cities to raise a family in.
Novi – this medium-sized town close to Detroit is perfect for young professionals who need to commute daily.
To conclude, there are many great aspects to relocating to Michigan. It beats Florida in affordability and we prefer the state's icy weather. Now you have all of the facts you need to decide whether moving from Florida to Michigan is right for you. We hope this article will be helpful on your journey.