Is moving from Florida to Maryland among your future plans? In that case, learning more about what changes once you relocate from sunny Florida to a state with a different culture like Maryland is handy. So, buckle up, and read on about all the exciting facts and pros of living in Maryland! Also, remember that it takes time and an experienced moving crew to have a smooth moving experience. Therefore, head over to Verified Movers reviews and browse through one of the richest moving company databases in the country.
Top reasons why you should leave Florida and move to Maryland
Living in Florida can be truly great. You can enjoy a year-round warm climate, and excellent beaches, and taste the cultural diversity through art, food, etc. However, it's normal if you got tired of the same environment and decided to change it for something else.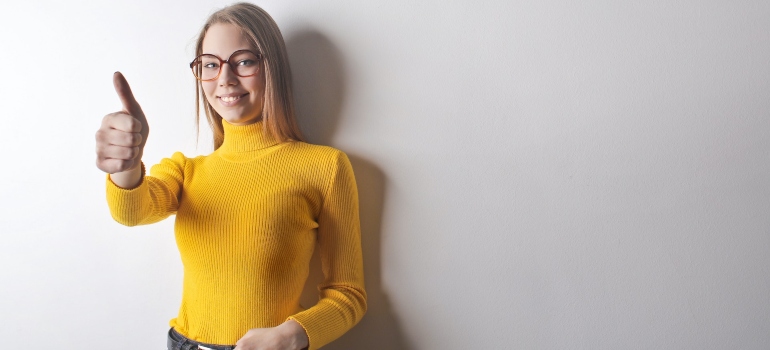 Here are the main reasons why relocating to Maryland might be a great idea for you:
You like the idea of a diverse job market and high salaries.
You seek a different climate and the same quality of life.
As an outdoor enthusiast, you may be eager to explore a different kind of nature.
Changing a location is what you need the most.
All these reasons are more than valid for you to change your environment. But, before you start looking for the best interstate moving companies Florida residents trust the most, take time to learn what makes Maryland so great for living.
Moving to Marland is a step down from a highly competitive job market in Florida
The quality of life in Florida and Maryland is at a high level. Whether you seek a job in Florida or Marland, chances are you'll land one at some point. However, although the economy in Florida is thriving, the job market is extremely competitive. Many find this draining, and instead, test the waters in states like Maryland. There you may land a job a lot easier than in Florida. The market has enough vacancies, yet isn't as competitive. In addition, top employers in Maryland come from various industries:
Healthcare
Science
Biopharma
Aerospace and Defense
IT sector
Agriculture
Tourism
Sustainability
Manufacturing
Construction
Retail
However, Maryland offers better salaries than Florida
The annual average salary in Maryland is $66,701, which is higher by around $15,000 than in Florida. Plus, the unemployment rate (3,6%) goes below the national average value. According to recent data, the unemployment rate in Maryland has been going down for the last couple of years. For instance, it dropped about 0.3% lower compared to the last year. Plus, young professionals see the business ecosystem in, for example, Baltimore as ideal for their startups.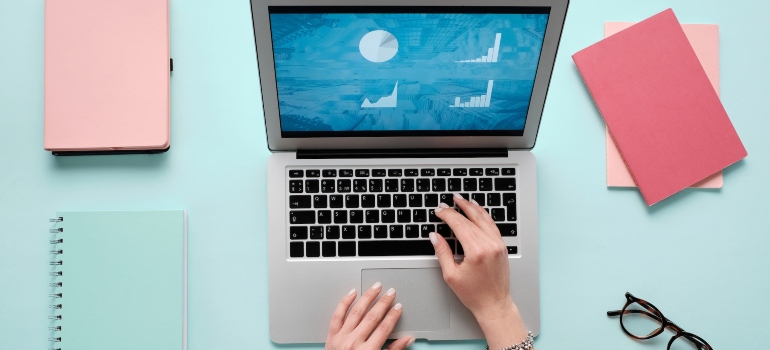 The nature in Maryland is simply stunning
If you're eager to discover a different nature than the one in Florida, you'll love what Maryland has to offer. You'll have a chance to enjoy a 3,190 miles long beach facing the Atlantic Ocean. Furthermore, you won't get enough of the stunning wilderness Maryland has. If you prefer weekend outdoor hikes or exploring picturesque areas, you'll love Appalachian Trail. In case you're into rock climbing, Carderock is there for you to conquer it. This is just a fraction of the stunning parks and nature areas in Maryland waiting for you to discover.
Which is the best place in Maryland for you?
When choosing the best place in Maryland for yourself, focus on what you need. Are you someone with a business idea, and also eager to have fun in a big city? Check what the City of Baltimore has in store. Do you seek a more family-friendly area? Opt for Rockville. Maryland has a spot for you, just make sure to learn more about the cities and pick the one you deem best.
What about the housing market?
The housing market in Maryland is slightly more expensive than in Florida, with a median home value of $294,100. However, the housing market is relatively stable and includes a variety of living options. Make sure to consult with an experienced realtor before you make any home-buying decision.
Get ready for the move with experienced moving specialists
Once you chose a suitable place to move to, wait no more and start looking for interstate moving companies Maryland locals highly recommend. Be specific about the approximate dates of your move. When you have a deadline, you're way more motivated to get ready for the move. Since it's a taxing endeavor, it's good to have a team of specialists on your side. The company that should handle your move has to be licensed and has a unique USDOT number.
Help yourself with online databases
The easiest way to learn about the top movers is through online databases, and checking them out is one of the best moving tips we can give you. There you can find the kind of (budget-friendly) companies you need and save plenty of time. With all the necessary information provided, it comes easy to compare the services, prices, and ratings.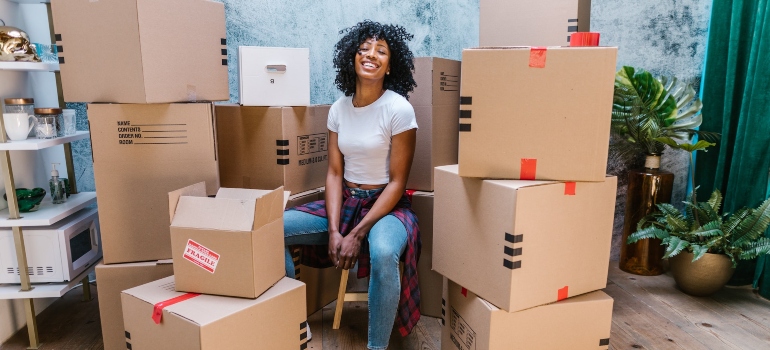 Moving with reputable professionals is such a great experience. It means you don't have to lift a finger since the team of experts has your needs met from start to finish, especially if you ask for a full service move. Therefore, make sure to visit the databases with the moving companies in Florida that provide impeccable customer experience.
Patience is essential for a successful move
Keep in mind that moving from Florida to Maryland is a process. Try your best not to rush any part of your move, and instead, stick to the schedule. Only that way you can make sure each segment of your move is covered, with little to no room for errors. Patience and professional work done by your chosen movers is the recipe for a successful moving project. So, feel free to check out the companies compiled in a Verified Movers database. Chances are that you'll find an ideal team to handle your relocation project.