Moving from state to state is a serious undertaking, one that warrants extensive research and preparation. In case of moving from Florida to Arizona, you are going to need to learn as much as you can of both states, find a good moving company, and prepare for the relocation process. Verified Movers can help you find a great mover in a fraction of time, however, and you can read this article to get to know more about each state. Without any further ado, let's begin!
Moving from Florida to Arizona 101
In essence, here's what you may want to do to make the whole endeavor much easier:
Learn more about both states and compare them
Try to visit your new neighborhood in person
Find a good moving company ahead of time
Prepare for the moving process
While this may sound simple enough, the fact of the matter is that doing this research is a considerable time investment. While we will be providing you with relevant information, this is just the beginning of the process. You will still need to compare Arizona long distance movers, get your affairs in order before you relocate, and make sure that your family is prepared for the journey. But you will have a head start.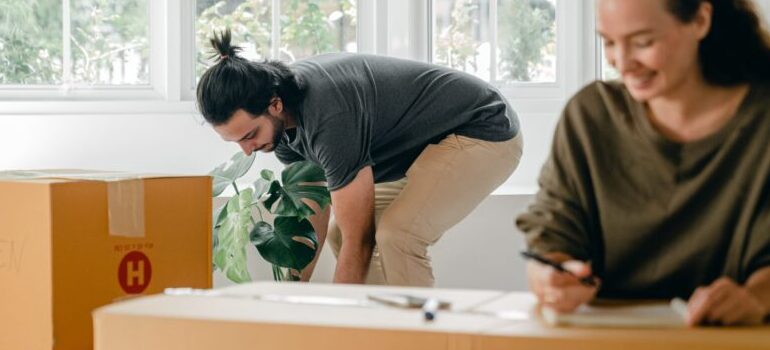 Moving from Florida to Arizona – State rankings and statistics
Every state is different, economically, demographically, and politically. Furthermore, each state has something unique that no other state possesses. For example, Florida has amazing diversity, and Arizona features amazing mountain ranges, forests, and canyons. The economic difference is what interests most people, though. You may find that the best moving companies in Florida often have better deals than their Arizona counterparts, for example. This is due to the fact that many people want to relocate to this state and enjoy the fabulous beaches and a "carefree" lifestyle.
But let's take a look at what the rankings and statistics say about the state.
Florida
The state of Florida currently ranks as the #10 best state, according to usnews.com. This position is based on numerous factors such as health care, education, economy, etc. Florida spans an area of 71,404 square miles, has a population of more than 21,477,000 people, and has a GDP of about $1,107 Billion. The residents enjoy a median income of about $29,750 and more than 40% of them are college-educated.
Here are the complete Florida rankings:
Health Care #25
Opportunity #33
Education #3
Fiscal Stability #8
Economy #8
Crime & Corrections #26
Infrastructure #20
Natural Environment #18
However, these statistics are for the entire state as a whole. There are numerous areas where these statistics really don't matter as much. Even though Florida is #3 in Education, that does not mean that there are no places with uneducated people, for example. What you may want to do is figure out the statistics of your home area and try to either replicate them in your new neighborhood or improve upon them.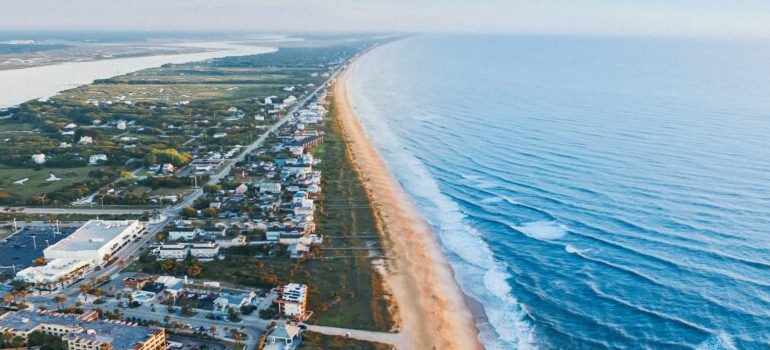 Arizona
The state of Arizona has a much lower position in the overall state rankings, being at the #39 spot. But, as mentioned previously, this does not mean that every location is going to be worse. There are areas in Arizona that are highly desirable, and that are extremely popular as relocation destinations.
For one, Arizona is much larger than Florida. It encompasses an impressive area of more than 113,960 square miles, more than one-and-a-half larger than the Sunshine State. But the population is much smaller than in Florida, with "only" 7,279,000 people. The GDP is $370 Billion, which is to be expected. However, the median income is higher than in Florida and currently stands at around $31,500.
Here are the full rankings:
Health Care #21
Opportunity #40
Education #46
Fiscal Stability #40
Economy #7
Crime & Corrections #38
Infrastructure #23
Natural Environment #41
As you can see, most of the rankings are lower. However, Arizona "beats" even Florida in the economy department. This means that the potential for a better life is definitely there. Let's say that you've decided to go through with the relocation, and have found the ideal place for your new home. What else can you do to make the transition smoother? Visiting your new home area is a good start.
Visiting your new home area – why is it so important?
You simply can't know how is it to live somewhere if you haven't visited in person. A place can be phenomenal "on paper" but if you are not "feeling it", it is all for naught. Many people base their decisions on the available amenities, home prices, and similar factors, without stopping to consider the most important factor of them all. How do you like it?
For this reason, you might want to find the time and money to spend on a small vacation in Arizona. Go to your new home, rent out a place for a couple of days, see how you like living there. Ideally, you would have a whole month for this excursion but that is usually unrealistic. But you can garner much information from living in a place for a couple of days. Make several trips if you have the means, relocation is permanent and you really want to be sure that you are making the right decision.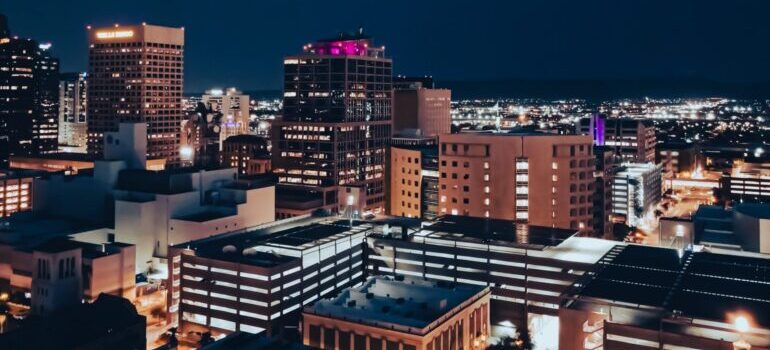 Finding quality movers in advance
Once you do find out that relocating to Arizona is the best thing for you, it is time to refocus your efforts on finding a quality mover to get your belongings there. For this, you are going to need to read plenty of cross country movers reviews South Florida as you can get your hands on. It is also a good time to look into Arizona cross country movers, as they might be able to offer you a better price at the time. But you absolutely need to start searching as soon as you know you will be relocating. That way, you will be able to all but guarantee the moving date of your choice as well as find the best deal.
Moving from Florida to Arizona – The moving process
When it comes to the moving process itself, you will want to make a cross country moving checklist first and foremost. This nifty document needs to contain everything that you need to accomplish prior to relocation. When moving from Florida to Arizona, you are going to need to sort about a million small things, after all. Keeping everything organized is the most important thing. You can talk to your movers for pretty much everything else.