Moving to a new state is exciting, but it requires a lot of planning. There are some useful tips that you can apply when preparing your move to make it easier. Moving from Dallas to Miami also means that you will need to do some research and learn the differences between the two places so you're better prepared. Verified Movers are here to provide you with some guidelines and advice that can be very useful. So without further ado, let's jump into it.
Moving from Dallas
Dallas is home to 1.288 million people (according to the 2021 census). Even though Miami might be more famous, Dallas has almost three times the population. So, when moving from Dallas to Miami, expect it to be less crowdy. However, this doesn't mean it will be quieter over there. Dallas is located in north Texas and it's the cultural hub of the region. It's the ninth-largest city in the nation. There are a lot of things happening in Dallas and a lot of places to visit. With Dallas being home to the nation's largest arts district, one can see many cool things in this city.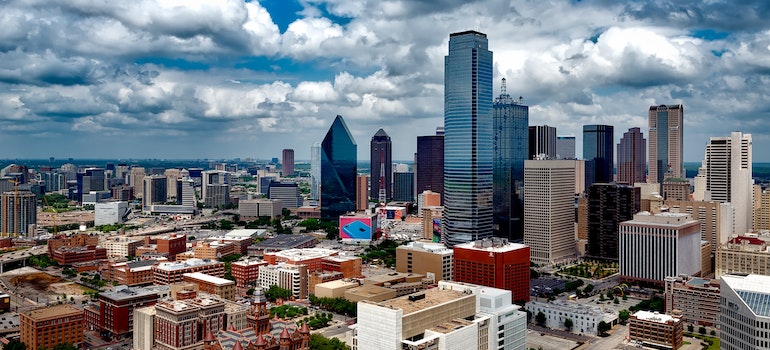 Dallas is also one of the most moved-in cities in the nation. Nevertheless, many people decide to leave it every year, so don't worry, because you're not alone. As much as you're not alone when it comes to leaving the city in general, you won't be alone during the moving process as well if you hire top movers in Dallas. They will help you relocate to the Sunshine State safely. Now, let's check out Miami and see what is in store for you over there in sunny Florida!
Moving to Miami
According to the 2021 census, Miami has 439,890 residents. This eleventh most populous city (in the nation) is located in South Florida. Miami is one of the world's most iconic tourist destinations because of its location, amazing nature, and great weather. The beaches in Miami are unreal and the mood is just perfect for having fun and enjoying your time.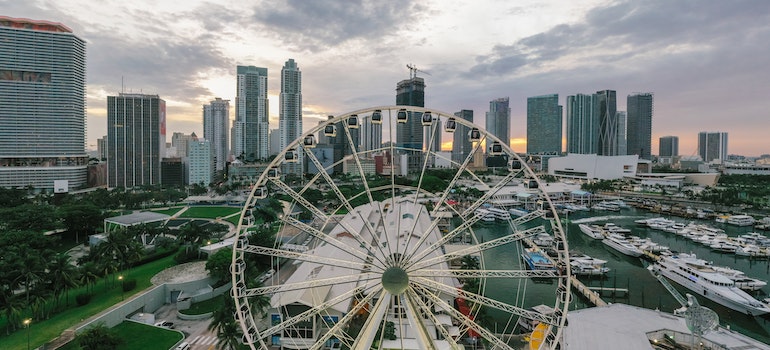 You probably already know a lot of things about Magic City. Still, here are some more interesting facts about Miami that you may not have heard before:
Over 14 million tourists visit Miami each year
This city is the US's warmest location in winter
Miami is a great agricultural region
There is a rich art scene in Miami
This city is simply too good, and getting bored here is impossible. Getting there is certainly not a problem since top movers in Miami have helped so many newcomers settle in Magic City. People are moving here because of the job opportunities, nice weather, and more relaxed life. Who wouldn't want to be part of that?
Dallas vs. Miami: cost of living
Comparing the city where you're moving from and moving to is one of the first things you should do before moving. Of course, both of these cities have their pros and cons, but the cost of living is one of the most important things for comparison. So, before you contact cross country moving companies Dallas, let's see what to expect from this relocation financially.
When it comes to food and groceries, you can expect to spend 8.3% more in Miami. If you are planning on becoming a homeowner, that would cost you 53.6% more in Miami than in Dallas. However, utilities are 4.5% less in Miami. . Overall, one will need more money in Miami than in Dallas. However, taking into account the tax benefits, job opportunities, salaries, etc, it all adds to the equation and makes it clear why people are choosing Miami. Even though Miami has a higher cost of living than Dallas, keep in mind that both cities are cheaper compared to other major US cities, such as LA or SF.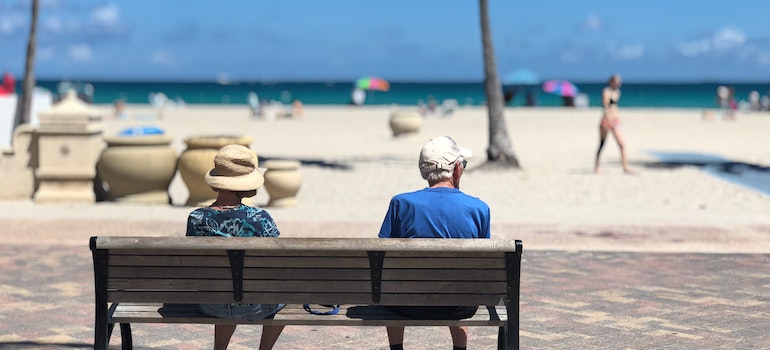 In the end, in terms of the weather, Miami has a 5.2°C higher average temperature than Dallas. Summer in Magic City is something that everyone should experience at least once.
Organizing your move
As we have mentioned, there are quite a few things that you can do to make this move less stressful and use your time and resources wisely. Of course, you will adapt these to yourself and do it in the way you feel most comfortable, but here are some recommendations:
Creating a checklist
Getting rid of all unnecessary things
Cleaning up after packing
Setting up your new place in Miami
Hiring professional movers
These are just the easy five steps that will make a huge impact on your move. There are plenty more, but we will focus on the crucial ones that bring the most benefits. The more you do before the move, the less you have to do after. When moving to the City of Miami, you have to make sure you put enough time into planning it.
Consider hiring professionals when moving from Dallas to Miami
Last but not least, moving from Dallas to Miami with professional movers is the best decision you can make. Many cross country moving companies Miami has to offer can provide you with amazing service and make the move better. Conducting a move like this is not simple and one person cannot do it alone without going through a lot. Therefore, working with Verified Movers to match with the best moving company is something to consider. Hopefully, this short guide on what to do before moving from Dallas to Miami and what to expect once you move will be helpful. Remember to do more research on your own and look for information that is most important for you personally. Good luck.