You have decided. You're moving from Atlanta to Houston. The decision might be for work, or for personal reasons. While the Georgia state capital, Atlanta has a ton to offer its residents, Houston may have even more. Nicknamed Bayou City for the many rivers and canals which surround it Houston transformed in recent years. A booming economy and vibrant culture attract more and more people. In fact, Houston has one of the fastest rates of population growth in the nation. It's becoming an attractive place to live for young entrepreneurs and families alike. Learn why Verified Movers experts sing such high praises to Houston below.
Consider the climate when moving from Atlanta to Houston
Houston is your city if you don't mind hot and humid weather. Temperatures usually don't go below 42.2 °F in winters, nor above 94.5 °F in the summer months. If you're moving during peak seasons, consider hiring one of the best long distance moving companies Atlanta. Transporting furniture will be tough given the scorching heat. It's the perfect city for anyone who doesn't like cold, harsh weather. In fact, temperatures in Houston have been steadily rising in recent years. If you decide to relocate from Atlanta, one of the first things you should install in your new home is an AC unit. The hot summers will be tough to bear without one. Furthermore, the city is actually known for having air conditioning virtually everywhere. Residents learned how to combat summer heat long ago. Additionally, Houston is quite rainy with around 50 inches of rainfall per year.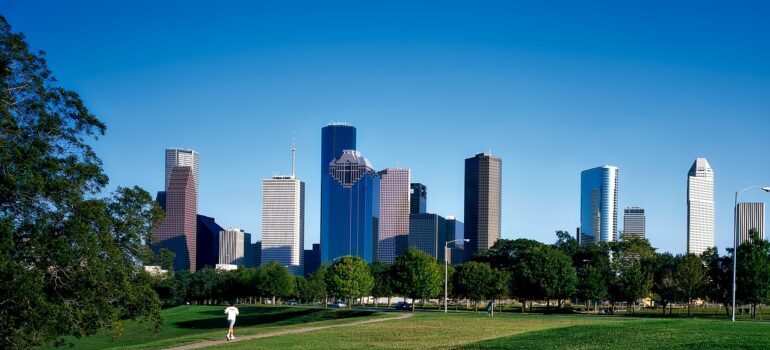 What's important to know about Houston's economy
One of the biggest advantages Houston has over Atlanta is the economy. It's well known that Houston is the business hub of Texas. Historically, Houston's business came from oil. By the 70s, it was the petrochemical capital of the nation. To this day, energy and related fields are highly represented sectors. That being said, Houston has a diversified economy. According to statistics, food service and recreation are steadily expanding. In case you're moving to Houston for a job, you should hire one of the best moving companies Georgia has to offer. We will reliably transport your belongings and minimally impact your schedule. Additionally, the health sector is also seeing major growth. One of the biggest employers in the city is the University of Texas MD Anderson Cancer Center, supplying jobs for more than 20,000 people. There's something for everyone in Houston.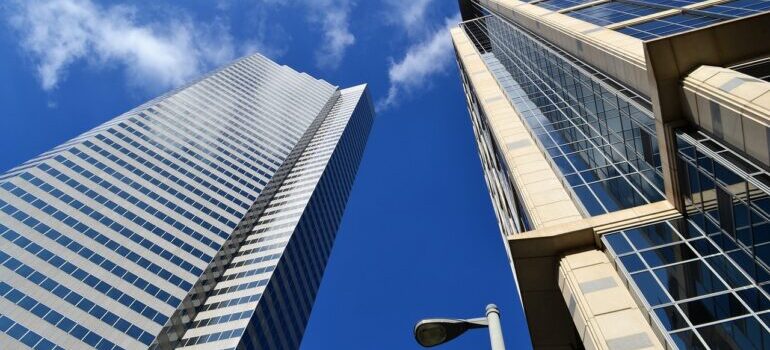 Cost of living
While there are many reasons why people move to Houston, this next one is the most enticing. Houston is among the 20 most populous metros in the nation but it has a lower than average cost of living. And it's significantly lower. The latest results show it's 6.2 percent below the national average. For comparison, Atlanta is 5.6 percent above average. Your quality of life will improve immensely when you don't have stress about finances. Leaving Atlanta for Houston would definitely be a big lifestyle change, one for the better. 
Almost every major expense is cheaper in Houston:
rent – prices vary from around 700 dollars up to 2500 dollars in modern downtown areas
gas – Houston consistently has some of the cheapest gas prices in the nation
food – you will be able to buy your groceries for around 8 percent cheaper than the average American
healthcare – Houston offers you high-quality, world-class medical services for cheaper prices
Education
If you are moving with your family, you are most certainly curious about schools and universities in the area. You'll be happy to know that the options are plentiful. Houston offers quality education for all ages. From pre-schools and kindergartens to universities.  The opportunities are endless and you can choose between private and state-funded options. When you're moving with your family, you need professional movers on your side. We're one of the best interstate moving companies Texas residents recommend, and we'd love to support your next move. The biggest school district in the area is The Houston Independent School District with more than 200,000 students. On the other hand, there are also private schools and charter schools. Furthermore, if you plan to go to college, you will be able to choose between 40 different institutions.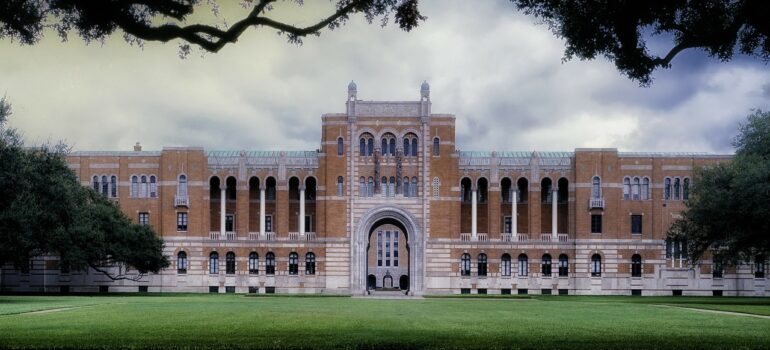 Cultural differences when relocating from Atlanta to Houston
What a lot of people don't know about Houston is its vibrant culture. A booming economy attracts diverse groups of people to the city. And they're the ones who shape Houston. You'll see influences from all across the world combine into one dynamic culture. If you leave Atlanta for Houston you'll be bombarded with things to do and see. For example, the Theater District is ranked second in the nation. It's located in the very center of downtown. Furthermore, you can also enjoy Houston Ballet, Houston Grand Opera, and Houston Symphony Orchestra. Houston residents have access to world-class talent right in the heart of the city. Aside from that, there are also art galleries, a museum district, NASA Space Center, concerts, amusement parks, and more.
If you are ready to call Houston your home, contact Verified Movers today
Now you have all of the information needed to decide if moving from Atlanta to Houston is right for you. It's a big decision and you should carefully weigh your options. Houston has a lot to offer, in all aspects of life. From job opportunities to entertainment and education, you won't miss anything in Houston. If you can bear the hot summers, Houston could be the perfect place to settle in. To make this transition smooth, you should hire reliable movers who are familiar with the area. Verified Movers has the experience and knowledge to make your relocation to Houston stress-free. We can connect you with some of the finest long-distance movers in the country. Contact us today and we will be more than happy to discuss our service in detail.