Moving to a different state is a big change and a difficult task. Movies often portray it as simple as packing your belongings in a car and driving into a sunset. But, in reality, such a task requires a lot of research, planning, and preparation. And in most cases, when moving from Arkansas to Florida, you will need a moving company to assist you. Verified Movers can help you find movers. For everything else, you will need a good plan. Here's how to make one. And everything else that you need to know about moving long-distance.
Make sure you do thorough research before moving from Arkansas to Florida
Research is the first, and one of the most important steps in every relocation. It doesn't matter how often you've visited Florida in the past. Or how often you've moved in your life. Every relocation is unique and needs to be addressed as such. So, before reading any long-distance moving guides, and before making a plan, make sure you do research. That way, you will know what to expect and how to prepare for it. And it will make the whole relocation that much easier.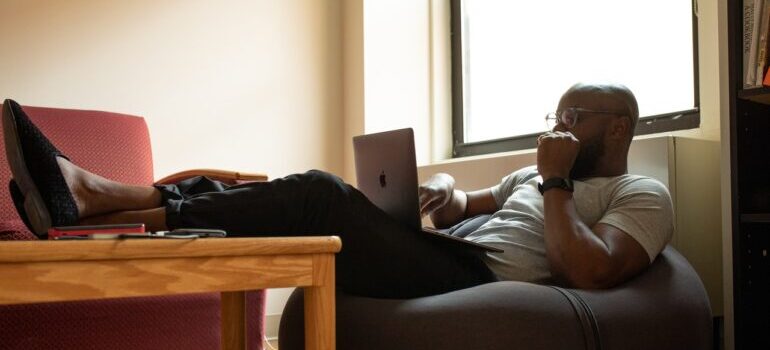 Know what it takes to move from Arkansas to Florida
Different types of relocations require different things. Moving with a family is vastly different than moving on your own. So, take your unique situation in mind and start researching. What is it that you will need for a successful relocation?
There is no one answer that covers all moving situations. But, there are certain things that you will need to do in almost every relocation. You'll need to find quality interstate movers Florida to assist you. Moving to a different state usually means changing utility companies. So, you'll have to cancel them in the old and install them in the new home. You'll also need to gather all your important documents, like medical records, school records, and so on. And, throwing a farewell party is almost mandatory when moving to a different state.
Research your destination and find a place to live
High on your list of priorities for the research is finding a good place to live in Florida. Provided that you haven't already done that. It's an obvious one, but, what's important is to not postpone that any more than you have to. The sooner you find a suitable home the sooner you can move. So, start researching neighborhoods in the city you plan on moving to. There are a lot of interesting things that you can find out.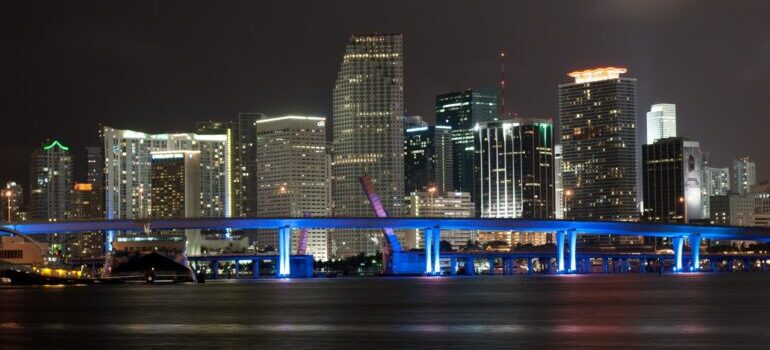 Find a couple of moving companies that offer long-distance relocation to Florida
Finding a quality moving company is vital when moving to a different state. Florida is almost 1000 miles away from Arkansas. That's not something that you can do on your own. It's a long trip that requires trained and experienced professionals. So, start looking for interstate moving companies Arkansas. At this point, you'll only want to see what's out there. What are their prices? Which extra services do they offer? Most moving companies offer a free moving estimate. So, contact a few of them and get a quote. It should give you a pretty good idea of how much your relocation is going to cost you.
Do thorough research on movers you plan on booking
Once you contact a few companies, you'll quickly find a few that offer good terms. But, just because the price is right doesn't necessarily mean that the company is too. There are a lot of bad apples out there. So, it's important to research them to avoid hidden costs and overall bad experiences. You want movers who are qualified for such a large relocation. A moving company that is reliable and experienced. So, do a background check on them. Make sure they are licensed and that they have a good reputation. There are many review websites on the web. Find them and see what other people wrote. It's almost impossible to find a moving company with a perfect 5-star rating. But, you also don't want to pick one that has too many negative reviews. No matter how affordable they are.
Make a plan for moving from Arkansas to Florida
Long-distance relocation can be complex, and it might seem too difficult. But, if you make a good plan and stick to it, you can easily make it simpler. Something as simple as a moving checklist can make the whole process straightforward. By separating large tasks into smaller pieces, you'll be able to easily handle everything.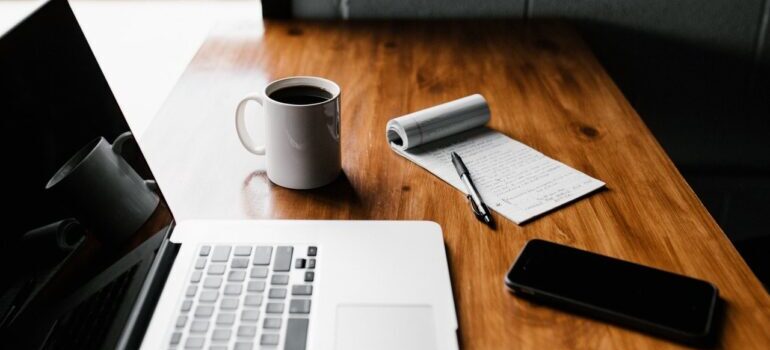 What should a moving checklist contain?
A moving checklist should be your go-to document for everything that has anything to do with your relocation. So, make sure you include everything. From finding movers, through packing, to checking the weather in Florida before you get on the road. No matter how small or insignificant a task may seem, it's still worthwhile including it. You can also create the checklist digitally and share it with your family member. That way, you can all keep track of the progress and contribute to it. 
How to pack when moving from Arkansas to Florida
Packing is probably the biggest task when moving to a different state. You need to properly protect all your items so they survive that 1000 mile trip to Florida. So, start by making an inventory checklist. That way, you will be able to optimize your purchase of packing supplies and get a more accurate moving estimate. It's a win-win. And as a bonus, it also helps with unpacking efforts.
Make sure you use quality packing materials. And don't forget to label moving boxes. Other than that, pack in the order that you seem fit. But, always have in mind that you will have to unpack and set-up everything once you arrive.
Moving from Arkansas to Florida is an adventure
Florida is a beautiful place, filled with breathtaking beaches and relaxed and easy-going people. It's a big adventure, so treat it as such. While moving there might take some time, money, and effort, it's worth it. Once you arrive, you'll have all the time in the world to enjoy everything that it has to offer.