It's hard to imagine wanting the leave the beautiful state of Arkansas. But at the same time, we can't imagine a better place to move to than California. If you have decided that moving from Arkansas to California is the right move for you, then you are in for a huge change. Believe it or not, finding reliable interstate moving companies Arkansas could be the least of your worries. Adjusting to life in California might not be as easy as you think, but we can assure you that it will be worth it at the end of the day. So sit back and read this helpful guide we have composed for any person that is about to relocate from Arkansas and settle into California.
Get mentally prepared for the huge change that is in front
The first thing people think about when moving from one state to another is the change in weather. And we have to admit that getting used to the hot climate of California might not be for the faint of heart. However, the summers in Arkansas can also get pretty hot and humid, so you have a pretty good idea of what awaits after your move. Of course, just how hot it will be can depend on the city you decide to move to. One must admit that the weather in San Diego can't compare to that of San Francisco.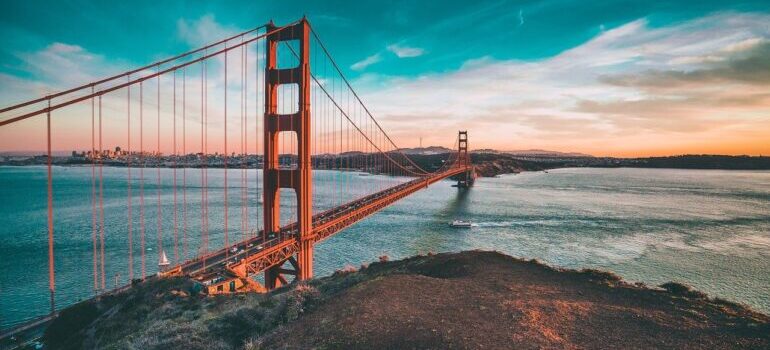 And while the weather might take some getting used to, that's hardly the only change in lifestyle you will be experiencing. From people to culture and the everyday scenery, at times it might feel as if you were living in a different world. But if we were you, we would consider that to be a great thing! Just make sure you are ready for everything that is to follow after your relocation. The last thing you'll want to do is find yourself looking for the best cross country moving companies California based to return you to Arkansas. That would just be a waste of time.
How much will moving from Arkansas to California set you back financially?
The most important thing of all that you need to be prepared for is that living in California will cost you. Housing prices are among the highest in the nation, and you are looking at a median rent of $1900. Of course, how much money you'll have to set aside every month for rent and utilities mostly depends on the city you move to. And if you decide to buy instead of rent, be ready to get shocked. The median house price in California is $552, 800, making it nearly impossible for some people to become homeowners.
What we here at Verified Movers suggest you do is be very careful about the place you decide to call home. Research the cost of living in California and ask yourself whether you can actually afford to move to Cali from Arkansas. And while planning your budget, don't forget to factor in the cost of your move. Because, whether you know it or not, interstate relocation is a very pricey endeavor. You ought to be prepared for it mentally, physically, and financially.
Move to one of the best cities for life in California
Clearly, if you have found a job in San Francisco and are moving for that purpose, you won't be able to choose which city you want to move to. But if you do have all the liberty to make this choice, we suggest you be careful. Yes, the best moving companies can move you anywhere in California, but there are a couple of cities that are considered superior to their competitors. The cities that generally receive the highest ratings on different livability lists are:
Sacramento
San Jose
San Diego
Los Angeles
Bakersfield
Oakland
Fresno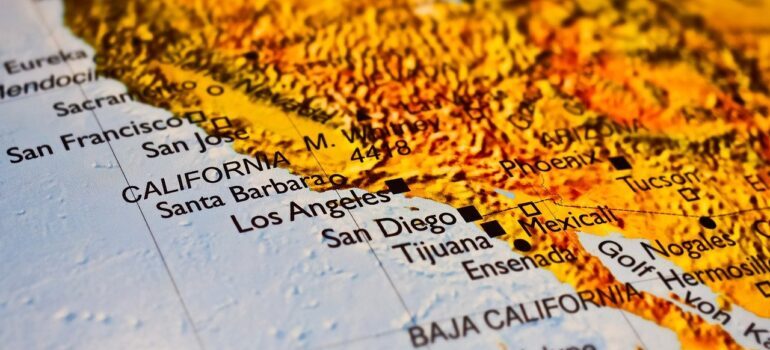 If the reason why you are moving from Arkansas to California is to be closer to all the glitz and glam, then we think you'll find your happiness in LA. But if you want to enjoy the sunny weather while living a more peaceful life, you might want to consider moving to Oakland. The final decision is all yours – these are just our suggestions.
Moving from Arkansas to California – what happens before the move
So far, we've talked about the lifestyle changes that await after your relocation. But truth be told, plenty of things will have to be done before the day of your move comes. And we do hope you have good organizational skills because you are definitely going to need them. The thing we suggest you do at the very start of the process is to make a moving checklist. Write down all the tasks you can think of that will await in the upcoming period. Our suggestions are:
Gathering all the necessary packing supplies. 
Hiring a reliable moving company. 
Transferring utilities. 
Transferring medical and school records. 
Finding a new family physician. 
Of course, that's just the very tip of the iceberg of everything that needs to be done. The more details you include in your checklist, the better. And the more you plan, the better and safer moving day will you have. We understand that not everyone loves to plan weeks in advance, but that's precisely what's necessary when relocating.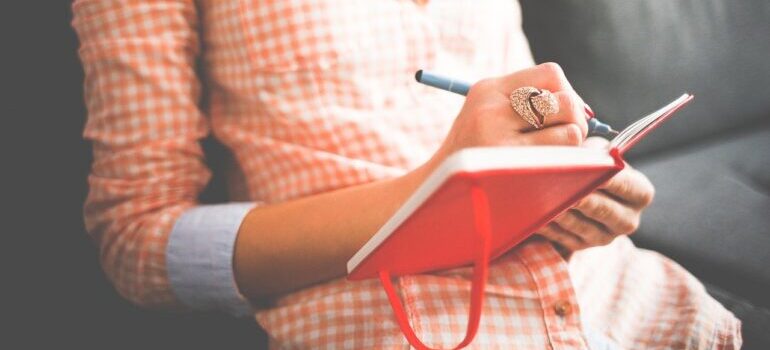 At the end of the day, there's no reason to be worried and stressed when moving from Arkansas to California. As soon as you get past that initial shock, you'll start realizing why you decided to move in the first place. Plus, you haven't moved across the ocean – you can always visit your loved ones if you become too nostalgic.