There are many reasons people are moving to Georgia. From georgus beaches and scenery to rich culture, Georgia can offer a lot. If you are moving from Arizona to Georgia, you can expect gentler weather and more interesting landscapes. However, keep in mind that the distance between these two states is almost 2000 miles (1,890 to be exact). Doing a relocation on a large scale such as this will be hard, so finding some moving help is more than recommended. With the help of Verified Movers, you can find just the right moving company that will make your move successful and stress-free.
A large-scale relocation such as this requires a lot of preparation
When it comes to any type of relocation, preparing and planning are important. And when you have to move to a whole new state that is nearly 2000 miles away, like moving from Arizona to Georgia, properly planning the move is crucial. A good rule of thumb is to start planning somewhere between three and six months before the move. A good way to stay in control of the process and avoid mistakes on a moving day is to make a list of tasks. Write every task down and deal with them, one by one. Some major tasks you should include in your list are:
Informing your colleagues and boss of your move
Handing out your new address to everybody you're close with
Finding reliable interstate moving companies Arizona
Finding new schools for your children
Contacting utility providers to find services for your new place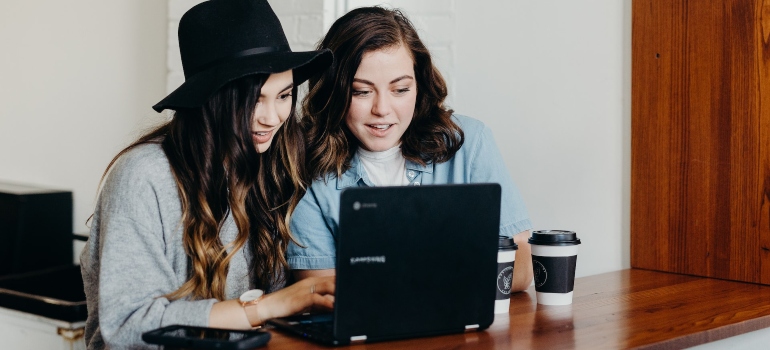 What does Georgia have to offer?
There is a recent trend of people moving to Georgia, and it doesn't seem to be slowing down any time soon. Some of the major attractions in this state are the beautiful beaches. The weather is also attractive and enjoyable. You will find mild winters and tropical summers, which are very different from Arizona's hot and dry year-long summers. Georgia is also rich in history and culture. Some of the most popular history-related attractions are Fort Pulaski, Anderson Prison, and the National Civil War Naval Museum at Port Columbus. For history enthusiasts and many tourists, these sites are a must-visit. And, of course, we can't but mention the most unique and prosperous cities in this state. Two major ones are Savannah, the city covered in tourists and thrill-seekers, and the number 1 moving destination of 2016, Atlanta.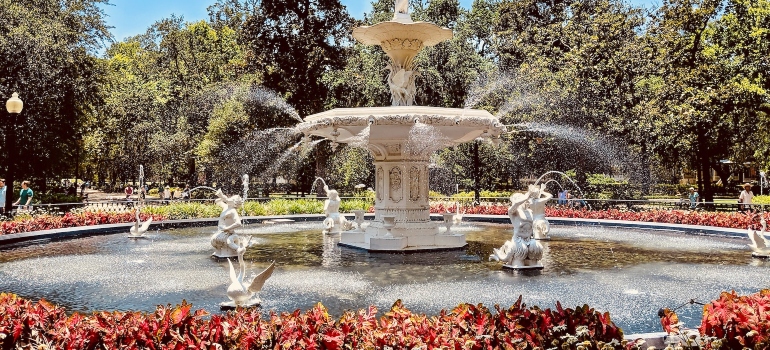 The cost of moving from Arizona to Georgia
Moving from state to state can be confusing, overwhelming even. However, doing some research in advance will help you keep a cool head and save money when moving. In the optimal outcome, you can expect to move from Arizona to Georgia for as little as $1,200. However, the moving costs can quickly rise. Some of the highest estimates are over $7,500. There are many factors that play a role in the moving costs, of course. You have to consider the amount of stuff you are moving and the time of the year. The prices of moving services can vary a lot through the year. During winters and falls, the movers tend to cost less than if you were to move in the middle of summer.
The financial side of living in Georgia
At a first glance, living costs seemed to be almost the same in Arizona and Georgia. However, the differences become obvious when you consider all the aspects. On average, living costs in Georgia are around 22% higher than in Arizona. The median home cost is 3.6% higher in Georgia, and housing is around 7% more expensive as well. Moreover, the differences are even more prominent when you realize that transportation is 7% cheaper in Arizona. The second biggest factor is health-related expenses, which are 6.4% more expensive in Georgia. Also, the average salary in Georgia is $60,718, while in Arizona it is slightly lower, at $60,374.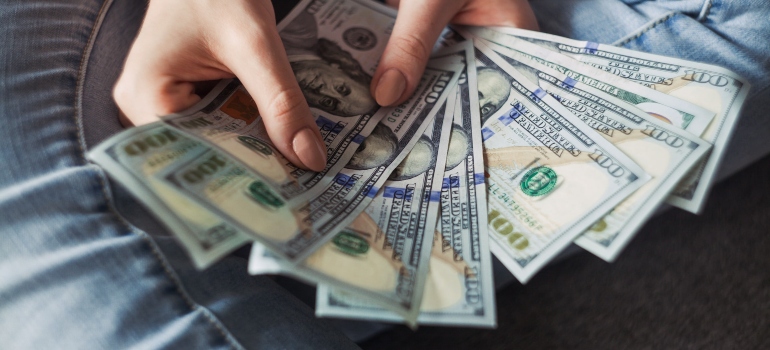 Even though Georgia seemed to be a bit more on the expensive side, don't lose hope. Georgia has the fifth lowest living costs in the USA. This makes it a desirable place to move to and start a new life. With the help of the best moving companies Georgia, you too can have a new beginning in the Peach State. On a yearly basis, gas and energy expenses won't be bigger than $780. Also, buying groceries will cost around $3,500, which, on a yearly basis, isn't that bad. As for utilities, be prepared to set aside around $400 per month, although these numbers vary from household to household.
Finding a place to live in Georgia
Georgia, especially its largest cities Atlanta and Savannah, are the hotspot of newcomers. A lot of people have recently made Georgia their home, and the population seems to be still rising. This has impacted the costs of renting homes. The costs have increased by around 16%, compared to the last year. As of now, the median rent is around $1,450. However, the prices are still relatively low. So if you're looking for a place to live, now's the time. Also, it's worth mentioning that around 36% of all households are rented. Average rental prices for Georgia are:
Studio apartment – $1,209
1 bedroom apartment – $1,450
2 bedroom apartment – $1,700
3 bedroom apartment – $2,200
4 bedroom apartment – $2,495
Final thoughts
There are many reasons why people are moving from Arizona to Georgia nowadays. Whether you're looking for new job opportunities, or you enjoy more comfortable weather, Georgia can offer all you might need, and even more. However, you should keep in mind that a relocation such as this one is troublesome and complicated. But with the help from some professional moving companies, your move to Georgia will be a success.