Long Distance Moving Companies Omaha
Moving across the state of Nebraska can be either an adventure or a disaster. It all depends on the way you decide to do it all. And the mission of our website is to ensure that you make the right call and secure a positive and memorable moving experience. And your best bet to accomplish this is with the help of experienced long distance moving companies Omaha. Not only will you save yourself a whole lot of time and money, but you will do so with a single phone call or online form. And to help you make the right call, we have a premium choice of long distance movers Nebraska for you to choose from.
Why should you relocate to Omaha?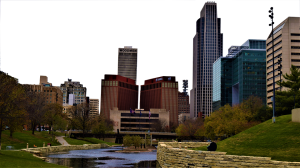 Other than the simple fact that Omaha is commonly regarded as one of the best cities in the US, there are plenty of other reasons to move here. Whether you are moving cross-country to Nebraska or are simply looking for bigger and better opportunities within the state, this is the right choice for you. And since Omaha is the biggest city in Nebraska, you can expect that there is always something to do. So, here are just some of the reasons why you should stay firm in your decision to relocate to Omaha:
Safe neighborhoods and affordable housing
Delicious food with plenty of fresh ingredients
Craft breweries that even long distance moving companies Omaha can stand behind
Short commutes without traffic jams
Fashion industry pioneers
Great job opportunities that go along with low cost of living
Fantastic place to raise a family and get a top education for your children
The overall pleasant atmosphere and pleasant people
If you want to make lasting friends and have a great quality of life, then Omaha is definitely the place for you. This is a city that cares about your well-being and who you are. Walking down the street, you can always see locals smiling and doing random acts of kindness. So, it doesn't take long to make this your home. All you need are the best moving companies to get you there.
How do long distance moving companies Omaha fit in?
So, in retrospect, make the right call and give yourself and your loved ones the opportunity to enjoy Omaha and everything it has to offer. Instead of stressing out on what to pack and how, simply delegate the task to your movers Omaha and be done with it. We guarantee that if you decide to hire professional one of BBB verified long distance moving companies Omaha offers, you won't regret it. In fact, you will be thanking Verified Movers for finding your perfect match in the first place.
Get Your Instant Moving Quote