Long distance moving companies Covington
Get Your Instant Moving Quote
Sponsored Companies

Verified Business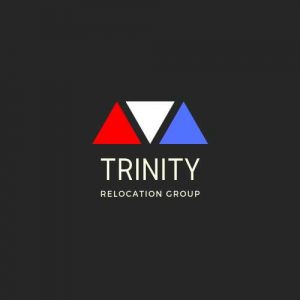 2300 Palm Beach Lakes Blvd Suite 301, West Palm Beach, FL, USA
We will not mislead you, long distance moving is definitely the most challenging of all moves. For long distance relocation, you need to be properly prepared and packed to be sure everything goes smoothly. If you decide to take the long move to Covington, make sure to have a team of professionals to minimize the stress of the move. Long distance moving companies Covington know all neighborhoods and safe ways to relocate you without troubles to your new home. Packing, loading, unloading, and unpacking is a time-consuming process, so leave the whole organization to professionals. Experienced, licensed and bonded agents handle commercial and residential moves with the same dedication.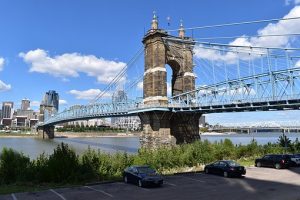 Check the following services to see why long distance moving companies Covington are your best choice
With long distance movers from Covington, you can count on many services, basic and additional. Verified Movers give you a database of long distance moving companies so you can find the one that fits your needs and expectations.
Moving services for all types and sizes of the move no matter of the distance
Packing materials for corporate or household move
Storage services which you can use temporary or for a long time for your household items and corporate equipment
Packing services – partial of full. Professionals know the best how to pack your fragile items and sensitive business equipment.
Vehicle transportation
Key factors about Covington you should know if you want to make it your new home
Planning a move to Covington? You should learn more about this city located in Kenton County with a population of 40,845. This 5th most populated city in Kentucky is famous for the great agricultural market (tobacco, corn, and livestock). Not just for agriculture, Covington is also famous for the manufacturing of fabricated metal products, machine tools, textiles, and security sound systems.
Home of the Northern Kentucky University also attracts many students who want to continue with education in this small and vibrant city of Kentucky. For families who are moving to Covington we want to give some facts about affordability:
The median income in Covington, KY is $35,664
The median home value is $97,700
The rent for one bedroom apartment is $560
The rent for 3 bedroom apartment is $1033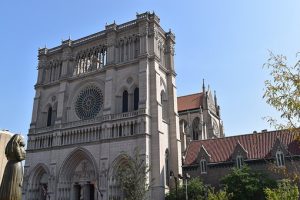 Long distance moving tips
Moving can be a huge hassle, so take a time to pack your entire household items efficiently to reduce the chance of damages.
For a successful packing process, you have to be prepared. That's why you have to accumulate packing supplies such as cardboard boxes, wrapping materials, etc.
Follow a specific moving plan
When moving long distance it is important to have a moving plan. You should follow during the entire packing and moving process.
Take time to do proper research on long distance moving companies Covington
This is the most important part of the long-distance move to Covington. Few months before the move you should start with the research to find reliable professional packers and movers you can trust. Check their reviews, prices, background, experience, and licenses.
Differences between good and bad long distance movers Covington
In the moving industry, there are many different long distance moving companies Covington. If you want to pick the best one for your relocation, you should know how to recognize bad and excellent long distance movers. Use our database of long distance moving companies to find the reliable one, but also read our quick guide to protect yourself from different moving scams.
Call moving company
Make a phone call to check if your moving company is reliable or fraudulent one. A good mover will answer the phone with the company's name. A bad mover will not tell you their name.

Get a price estimate
To hire a reliable mover, you should ask for a written price estimate. The trustworthy mover will visit your home to do an onsite inspection to give you a moving estimate. Bad mover won't provide you with an estimate.
Check license
In your search for reliable and professional long distance moving company, few signs show good mover and one of the most important is a USDOT number. A reliable mover will have a website with a USDOT number that provides information about registration and insurance. Also, a website should have contact information and local address.
Check their office space
Make your research a little more extensive and check if their office and storage facility is in good condition.
Paying a deposit
If the long distance moving company asks for a deposit no more than 10-15% of the final estimated cost, it is the sign of reliable mover, but if the company demands cash or a large deposit, you should think twice before hiring it. You are dealing with a fraudulent moving company.
Check their equipment and moving trucks
Before hiring movers, take a look at their trucks and equipment. A reliable mover will have branded and marked vehicles. To trust your moving company, you should take a look at their services and be careful to avoid all possible moving scams.
How to know if a long distance moving company Covington is reputable?
Verified Movers has one mission – to help you find a trustworthy long distance moving company, Covington. There are many signs of fraudulent moving companies, so when you start to research for reliable long distance moving companies, Covington makes sure to hire movers with high reputation and excellent moving services.