Long distance moving companies Olathe
Get Your Instant Moving Quote
Sponsored Companies

Verified Business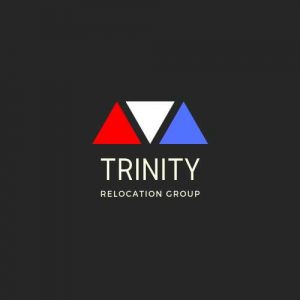 2300 Palm Beach Lakes Blvd Suite 301, West Palm Beach, FL, USA
Olathe, ranked as an 11th best city to live in the U.S., has an increase of residents in recent years. If you are moving to this popular place in Kansas, you need long distance moving companies Olathe which understand your needs providing you with a customized moving plan. With reliable long distance movers, you can count on quality services to fit your preferences and budget. Verified Movers offer you a database with long distance moving companies Kansas with skilled agents in Olathe. Our goal is a safe transport of your belongings and vehicles in timely and accurate deliveries.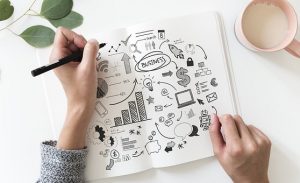 Long distance movers Olathe give you tips for easy relocation
Long distance moving requires a good plan and proper preparation. Following tips will help you have a successful and smooth move to Olathe, KS.
Wrap your fragile items to protect them against breaking and damages
Use sturdy boxes to pack
Make sure everything fits in the box
Label all moving boxes
Remember: movers don't transport perishables
Make sure to know all laws and regulations about pet transport (if you are moving with your dog, cat, etc.)
Olathe, KS: What you need to know
When planning a move to Olathe, read more about the key factors that could make this the perfect place for you and your family.
Olathe, KS is located in Johnson County
With a population of 131,508, it is a city with ethnic diversity
The median income in Olathe, KS is $77,335
The median home value is $196,700
Olathe has a humid continental climate, with cold to mild winters and hot summers.
The biggest employers are Honeywell, Husqvarna, ALDI, Garmin, Grundfos, and Farmers Insurance Group.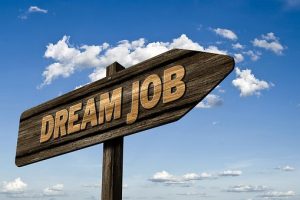 Why should you hire a professional long distance moving company?
If you are on the hunt for best long distance moving companies Olathe, you have to check and investigate them properly before hiring. Check this background, experience, and reviews. With dependable long distance moving company, you can get a customized moving plan, free moving estimate, and affordable rates. Picking the right and legitimate moving company you can count on the safe delivery of your belongings to your new home or office address.
Reliability: as one of the main reasons why you should hire long distance movers Olathe. Professionals know how to move your belongings without delays and damages.
Good organization: Experienced long distance movers move homes and offices every day. So, you can be sure they can achieve a successful move.
Quality and safe trucks: Long distance moving companies Olathe have safe trucks to secure your furniture and other items during the transition. Also, because of their knowledge, drivers know the best routes for your relocation to
You can count on many long distance moving services
Coast to coast moving
International Moves
Military Relocation
Residential moving
Pet transport
Short& Long-term storage
Special moving (fine art, piano, pool table moving)
Packing and unpacking services
The process of moving with long distance movers Olathe
The farther you want to move, the more help you need. Long distance moving is a complicated process, so you need the best of long distance moving companies Olathe to make it as easy as possible. By picking the best movers, you will have professionals on your side that take special attention to every detail providing you with comprehensive moving services. To have a smooth moving process, Verified Movers offer you a database with the most quality long distance movers you can find in the industry. Pick one moving company that is a perfect fit for your budget and needs and start planning your relocation process. There are a few segments you should take care of.
Make a home assessment with movers
When you hire professional long distance movers, you also have a personal moving coordinator who meets with you at your home to assess your moving needs. You will make a plan with your mover and discuss details of relocation. A moving company representative will make an inventory of the items you want to move.
Getting a free moving estimate
After you find a moving company, ask for a free moving estimate. Make sure to get a written estimate with all the details of the cost of your long distance move.
Signing the contract
Before signing the moving contract, make sure you agree with all the terms and pricing. Make sure your contract contains:
the estimated cost of the move
safety and insurance details
Locations
move dates and times
descriptions of the moving services you required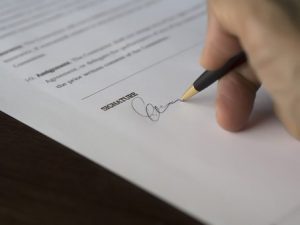 The Pre-Move Confirmation
Few days before the moving date, contact your moving company to confirm the date, time, and locations of your move. When you verify all the details, there will be fewer problems and questions on moving day.
Packing process
When it comes to packing, it can be very complicated if you don't have professional help. Long distance moving companies Olathe provide you with professional packers skilled to properly pack and protect your belongings. There are different packing options:
Full-Service Packing: trained and equipped professionals can pack your entire home or office.
Fragile-only Packing: Professionals can pack all of the breakable items. So you don't have to worry about crushes and damages.
Delivery of your belongings
For safe delivery of your belongings, it is important to hire professional moving assistance. Long distance moving companies Olathe have agents trained and equipped to handle your delivery carefully. Professionals use padding and floor covers to protect your new home while they place your belongings. Also, long distance movers reassemble items and unpack items for you. Also, you can count on removing all the empty boxes and leftover packing supplies.
The Post-Move Follow-up
After the move, reliable long distance movers Olathe make sure everything went on your satisfaction.