Any relocation within Florida is much easier said than done. With such a complex moving process ahead of you, tasks will be coming thick and fast. Managing them can be difficult, to say the least. Luckily, there are long distance moving companies Florida that have the job of making your relocation a stress-free and successful process. With such a goal, that undoubtedly matches yours when it comes to your move, it is only logical that you opt to hire them. However, how would you know if your choice was a sound one? Verified Movers are here to ensure that is the case. Our website serves the purpose of providing you with all the information you need regarding moving companies from all over the US. Cross country moving companies Florida are included here too, which is good to know in case you eventually decide to say goodbye to the Sunshine State. So, check out our platform now because with us by your side, finding long distance movers Florida will be swift and effortless.
At Verified Movers, long distance moving companies Florida are well within reach!
Matching you with proven and reliable moving professionals is our goal. We noticed that a lot of time has to be spent by one individual in order to find a company that can be considered a reputable one with certainty. And knowing that time is priceless in the moving process, we wanted to spare your time and effort by gathering moving experts from all over the USA in one place. There are around 20,000 movers in our database, and we're not planning to stop any time soon. Within this number, rest assured there will be enough experienced companies operating in the Sunshine State as well. Verified Movers want to help you achieve a moving experience to remember, and we'll do so by matching you with some of the best long distance moving companies in Florida.
Two different types of long distance relocations – which one do you need?
Long distance relocations are the ones that are longer than 50 miles. Anything shorter than that counts as a local move. Truth be told, you'll encounter some definitions that say 100 miles instead of 50. Either way, putting the distance aside, we want to clarify the difference between the 2 types of long distance moves. These two are interstate and intrastate relocations.
Intrastate relocation
Any move that qualifies as a long distance move based on the distance between point A and point B, that doesn't go beyond the borders of one state, is the intrastate one. So, in Florida's case, if you're moving from one city in the Sunshine State to another, while the distance between them is longer than 50 miles, you should ask for an intrastate relocation. Don't worry, Verified Movers will help you search for reputable long distance movers who will take the best care of your move within Florida.
Interstate relocation
When we're talking about interstate relocation, it is about relocations that go beyond one state. They are usually referred to as cross country moves, so if you're leaving one city in Florida with the intention of moving to another state, you're going to need cross country moving companies Florida. If the company wants to operate interstate, it has to be registered with the U.S. Department of Transportation, and have a valid USDOT number. So, if you're about to move to another state, this is the best way to check if the company of your choice is licensed and legitimate.
Moving trends in the Sunshine State
Over the last decade, and last few years especially, Florida has become one of the fastest-growing states in the country. It is consistently ranked among the top 10 states for inbound moves, and it doesn't seem like this growth is about to stop any time soon. Let's see what the numbers are saying. 62% of relocations involving the Sunshine State are inbound, and 38% of them are outbound. The difference between newcomers and people who are leaving Florida is huge. Putting the inbound and outbound moves aside, let's focus on the moves happening within Florida's borders.
A lot of Floridians who decide to go on relocation are only switching cities, and not leaving the Sunshine State. That's another reason why the number of outbound moves is so low. Inland Florida is experiencing population loss, or in the best case stagnation, because coastal cities are more popular now than they have ever been. And that says a lot because cities like Miami have always been desirable destinations. In the next few sections, we're going to analyze Floridian movers who aren't leaving their state and see where they are going. We're going to do this by taking a look at moving trends among Florida's 4 largest cities.
Miami is the most popular city in Florida among movers from other states, but not among Floridians
Although Jacksonville is the largest city in the state, we're going to start with Miami, due to its enormous popularity. For years now, Miami has been attractive to movers from all over the US. The Magic City's migration trends vary each year, and they slowed down a bit when the COVID-19 pandemic struck. But generally, net migration in Miami is positive, so it will surprise you to see how many people are leaving it on behalf of other cities in Florida. At times, there are more inbound moves in Miami coming from NYC than from Florida, which is fascinating. Anyways, let's see Miami's trends with fellow Floridian cities. The most popular city to move to among Miamians, not just in Florida but in the whole country, is Orlando. Between 10,000 and 15,000 Miamians are moving to Orlando each year.
On the other hand, moving from Miami to Orlando is done by only 6,000 to 8,000 of Orlando's residents. Similar trends can be seen when looking at relocations involving the City of Miami on one hand and Tampa and Jacksonville on the other. Net migration between these two cities and Miami is very much in favor of the aforementioned duo. This is mostly because Miami is too pricey for Floridians. Of course, it makes sense that someone from a different state would move to the Magic City, but Floridians are looking for a cheaper place to live, especially in the last couple of years.  How will this affect Miami's future moving prospects, it remains to be seen.
Jacksonville is the preferred destination for Floridians
The largest city in the Sunshine State is, without any surprise, a very popular moving destination. Whether we're talking about Florida's residents or any other state, moving trends in Jacksonville are constantly positive. 56% of relocations happening in Jacksonville are inbound, while 44% of them are outbound. This is below Florida's level, but it is still a huge result. And here's why. We've already told you that a lot of Floridians are moving to Jacksonville so there must be a good reason. But with all these movers coming to Miami, we can assume that some of them are eventually going to relocate to the River City. After all, the cost of living in Jacksonville is 24% lower than in Miami, and the housing prices make the largest difference because Jacksonville's homes are 45% cheaper than the Magic City's.
To give you some numbers, Jacksonville welcomes as many as 7,000 Miamians a year, while moving from Miami to Jacksonville is far less popular, with less than 3,000 people going on this relocation. The gap between inbound and outbound moves is smaller when you compare River City with Tampa and Orlando, but it's still positive. Interestingly, the only two cities that Jacksonville seems to be losing residents to are Port St. Lucie and Pensacola, both of which are Florida's hidden gems.
Orlando isn't far behind Jacksonville when it comes to attracting movers from the Sunshine State
While Jacksonville takes the first place when it comes to moves within the State of Florida, Orlando shouldn't be forgotten about as well. While Orlando maintains some balance between inbound and outbound moves in correlation with other cities in the Sunshine State, technically, the numbers are, at least slightly, in Orlando's favor. Apart from Jacksonville, which is around 10% cheaper than Orlando, the cities of Deltona and Tallahassee are the only other two places that Orlando is losing residents to. Keep in mind that these differences are really narrow. As we mentioned, Orlando is very popular among Miamians, and don't forget about newcomers from other states as well. It's fair to say that Orlando is a true representation of Florida's positive moving trends.
Tampa's affordability puts it firmly on the radar of Floridian movers
Tampa is the most affordable place out of these 4 cities we decided to analyze.  To give you something to compare this to, the Big Guava has a cost of living 20% lower than Miami and if we dig a little deeper, we'll see that housing prices in Tampa are 50% cheaper compared to the Magic City. Of course, the difference is not so drastic when you compare it to other cities in the Sunshine State, but the fact that it's the most affordable big city still stands. In the last couple of years, more than 10,000 Miamians came to live in the Big Guava.
On the other hand, only around 3,000 people decided on moving from Tampa to Miami. As far as other cities are concerned, the Big Guava is losing residents to them, but not by much. The only notable exception is Lakeland, the city that's even more affordable than Tampa. But, these cities are so close to each other that the relocation between them counts as a local one.
Other cities in Florida that are growing rapidly
There are 3 cities in Florida that found their place on the list of 15 fastest-growing cities in the United States. And, believe it or not, it's none of the 4 cities we spoke about. Fort Myers, North Port, and Port St. Lucie are the 3 cities that are on the aforementioned list. All of them are highly recommended to movers. These places will offer you a true taste of Florida's lifestyle at a reasonable price. Their costs of living are somewhere around the Sunshine State's average, and hence, they are significantly more affordable than big cities, especially Miami.
The cost of your Sunshine State relocation
By now, you have probably wondered how much are long distance movers Florida going to charge you for this relocation. The cost of relocation plays a huge part in a person's decision-making. Whether to go DIY or seek professional moving assistance, the decision may depend on the price difference between the two. We'll get into more details about this dilemma later on. For now, we can say that hiring long distance moving companies Florida is the safest way to go, and we want to show you how much is it going to cost. Truth be told, we can't give you an exact estimate without knowing basic information about your move. That's what long distance movers in Florida are here for, as they will give you an accurate estimate that's free of charge. But, we're going to give you an idea by showing an average price range for some relocations within Florida.
Relocation between Tampa and Orlando
Some movers will consider this a local move since the distance between two cities is only 80 miles. But, using a general rule of considering every relocation longer than 50 miles as a long distance one, we will treat it accordingly. Plus, there are so many people relocating between these two cities so it makes sense to include it. This relocation costs between $500 and $1,500 on average.
Relocation between Miami and Orlando
We've seen that so many people are leaving Magic City to live in Orlando. And, of course, Miami is still a very popular destination which is why a lot of people are going from Orlando to Miami. In whichever direction you're going, this relocation will be more expensive than the previous one we mentioned. The distance between these two cities is 250 miles, so, you can expect long distance moving companies in Florida to charge you somewhere between $1,000 and $2,300
Relocation between Jacksonville and Tampa
Jacksonville is often referred to as the "Gateway to Florida" since it's one of the two big cities in the northern part of the Sunshine State along with Tallahassee. That means that it's a little further from other big cities, especially Miami. Tampa is 200 miles away from Jacksonville. That's a similar distance as the aforementioned relocation between Miami and Orlando, so the price will be similar as well. Expect to pay between $800 and $2,100 on average for this move.
Relocation between Miami and Jacksonville
This is one of the longest relocations in Florida, at least among two big cities. The distance between Miami and Jacksonville is just a little more than 500 miles. That's actually longer than some interstate relocations, so expect a much higher price here. The average price range for this move is $1,300 – $2,800.
Which factors are affecting the moving cost?
Now you're going to see exactly why we weren't able to give you an accurate estimate. This is because the moving price is impacted by many different factors and we've listed some of the most important ones in the list below.
Moving distance. You don't need us to tell you that long distance translates to a bigger price. If you're moving between cities that are close to each other, like Tampa and Orlando the price won't be that high. However, a relocation between Miami and Jacksonville is among the most expensive ones in Florida.
Size of your Florida household. Of course, this works for office moves as well. Math is quite simple here. If you don't have a lot of stuff to transfer, expect to pay a much lower price than you would if you were moving a 3 or 4-bedroom home.
Weight. If your Florida home has a lot of heavy items like pianos, tons of furniture, pool tables, etc, it's natural that you should expect a higher moving cost. Even if the total number of your belongings isn't that big, the weight of these items will have a big impact on the final price.
Timing. Even the time of the year during which you're moving can cause the price to go up or down. In the Sunshine State, movers are really busy during May and September so the price will be higher. Even though in most other states, July and August fall into the busiest moving season, Florida's temperatures are too hot in that period, which is why there aren't a lot of relocations happening then. The winter months are the least busy for movers, so your Florida relocation shouldn't be too expensive during this season.
The difficulty of loading. When you have items that are difficult to load, movers will need to bring and use more equipment. Therefore, your relocation will be more expensive.
It's worth noting that these weren't all the factors affecting the final price of your Sunshine State move. But, they are the ones that are affecting it the most.
Comparing several moving quotes from long distance moving companies Florida will allow you to choose the most affordable option
If you're worried about the cost of your relocation and want to find the most affordable option, your best solution would be to compare moving quotes and choose the cheapest one. Verified Movers will match you with a lot of moving professionals that operate in the Sunshine State. As soon as you read long distance moving companies Florida reviews and ensure that the certain company is genuine, you can ask them for a free moving quote. After that, you can repeat the process with other reputable movers until you find the most affordable movers to move within Florida with.
Navigating the moving process before the deadline
Now, we're going to give you some advice on how to prepare for your Florida relocation. It's a long process that requires a lot of work, time, and patience. Thorough preparation is the key to success. This is why we want to show you how to do it right and ensure that your Florida relocation is smooth and without any disturbances.
Grab a pen and paper and make a plan
One of the best moving tips we can give you is to start planning early. Every task that is ahead of you will be easier to handle if you plan it properly. Just a simple pen and paper will be enough to come up with a thorough plan that you'll follow until the day you say goodbye to your current city in the Sunshine State. The key is to predict as much as you can, so there won't be any surprises along the way. Write down everything you need to do before the moving day comes, stick to it, and as a result, your moving experience in Florida will be much more pleasant.
Call long distance movers Florida and ensure the safe moving journey
If you want your relocation to be handled by moving professionals, you've made a good decision. Your belongings will be safe and the whole moving process will be much easier to navigate. But, you still need to get in touch with long distance moving companies Florida and book their assistance. So, when is the best time to do this? Well, planning early is good in this situation too, so our advice would be to contact the movers of your choice 2 months before the moving day. If you don't have this much time, don't worry, a lot of companies provide last-minute moves, and you probably won't run out of options. However, just to be sure it's better to do it as early as you can.
Tasks you shouldn't forget about
Moving can be quite overwhelming and it's easy to neglect some tasks and even forget about them altogether. And who could blame you when there is so much stuff that needs to be done before the moving day? That's why we decided to create a reminder for you, and in the list below, we'll mention some tasks that you shouldn't forget about when switching your Florida city of residence, so let's get into it:
Transferring medical records (yours and for your kids and pets if you have any)
Collecting all the essential documents (and creating a backup if possible)
Canceling or transferring your subscriptions
Transferring utilities
Giving notice to U.S. Postal Service that you have changed your address
How to move your business within or to Florida?
A lot of tips we mentioned when we talked about residential moving are applicable to commercial moving as well. But, there are some legalities you need to keep in mind when it comes to office moves. Moving a business in Florida means that you'll probably have to do some extra paperwork. And, you most certainly want to do it right because any mistake, in the beginning, could harm your business in the long run. For anyone that's moving to Florida, or already living in it and intending to start a business, this is what you need to know. In the Sunshine State, the first institution you need to get in touch with is the Division of Corporations. This is where you'll register your business, which is necessary to obtain work permits in Florida.
Your second step should be to contact the Department of Professional and Business Regulation. Additionally, if your business is local, you will need to obtain some licenses from the county under whose jurisdiction your business falls under. Starting a business in Florida might be very beneficial. Still, it will be hard to get used to the corporate income tax that the Sunshine State imposes. It's set at the rate of 5.5% which is quite big. But, benefits are numerous and countless businesses are moving to Sunshine State each year in spite of high corporate taxes.
Can DIY moves be equally successful as professionally-assisted ones?
We understand that you probably don't want to spend a lot of money on the upcoming relocation, but it's better to be safe than sorry. Organizing a DIY move is a difficult task in itself, let alone when you add the fact that you'd do all the remaining moving tasks without any help. When we're talking about local moves, you could argue that a DIY move can be successful as a professionally-assisted one. Surely not so smooth and effortless, but it's manageable.
However, since you're here for the long distance move, we highly recommend that you hire moving experts for your Florida relocation. You have probably witnessed the rush hours in the Sunshine State's largest cities, so a simple trip from work to home or vice versa can be exhausting. Just imagine what it would look like when you're moving a whole household or business. Plus, in whichever city you're moving to, you are probably going to experience more of the same when it comes to traffic.
Benefits of hiring long distance moving companies Florida
It's true that DIY moves are a much cheaper alternative. However, relocating with the help of proven long distance movers in Florida beats DIY moves in every other category. It is the safest way to move from one city in Florida to another because your belongings will be handled by experts. When you have someone with years of experience and countless relocations up their sleeves, you have no reasons to worry about the safety of your transfer. Long distance movers Florida are also bringing a quick transfer to the table, so your Sunshine State relocation will be much quicker and more efficient than it would be had you decided to relocate without any help. Finally, don't forget about another important thing, which is the fact that the amount of work you need to put in will decrease severely when the experts are by your side.
Services you'll have available with the majority of long distance movers Florida
One thing you should know about hiring long distance moving companies in Florida is that your experience with them can be far greater than the simple transfer from your old home to a new one. Let's start with the main services on offer:
Residential moving. Residential moving means moving a household, and it is the most frequent type of relocation. Under this category, we have three different types of residential moving and those are local, long distance, and interstate relocations.
Commercial moving. Any business relocation is considered a commercial move. The same thing applies to this moving option as well meaning that there are local, long distance, and cross country office moves available at long distance movers in Florida.
Packing services. Long distance moving companies Florida are offering help with one of the most difficult moving tasks out there which is packing. If you don't want to bother with this task and want to enjoy the Sunshine State's lovely weather instead, make sure to ask for this service.
Storage services. Transferring your items all at once in Florida can be chaotic. It will be harder to pack and harder to unpack as well. This is why the majority of reputable companies in the Sunshine State are offering climate-controlled storage facilities for rent, and you can put a portion of your belongings there until you unpack and settle in your new home.
We just want to say that these were only some of the most popular services. There are many more of them, and the company you choose will surely present you with everything they're offering.
Long distance moving companies in Florida are qualified to transfer the most valuable belongings you possess
If you have some items that are more difficult to move due to their size and, most of all, value, don't worry because long distance movers in Florida will be able to transfer them safely. Here are some specialty moving services you can ask for:
Piano moving. Everyone who owns a piano is taking great care of it because it's a valuable asset to their homes. Transferring one without damaging it is a very difficult task. Luckily, you can ask moving experts who are relocating dozens of pianos every year to help you out.
Pool table moving. Floridians love cue sports, pool especially. Every big city has a lot of pool halls, and some events are attended by more than 1,000 people. The Sunshine State is also home to many pool champions on the US level, so the fact that many homes have a pool table doesn't come as a surprise. Make sure that your pool table arrives at the destination safely by hiring pool table movers.
Auto moving. Don't want to drive your car hundreds of miles in Florida's heat? The good news is that you don't have to because long distance movers Florida can transfer your vehicle without it even touching the ground.
Fine art moving. Art pieces are very valuable to their owners, and by no means should they be put at risk during relocations. There are movers who are qualified to safely pack up and transfer your art pieces, so don't hesitate to ask for these services.
Long distance moving companies by cities in Florida
If you're not sure whether long distance movers Florida will be able to reach you or not, you have no reason to worry. Here is a list of cities where the majority of these movers are operating, but even if your city is not on the list, they will still be able to give you assistance, no matter where in the Sunshine State you're currently at.
How to check if the company of my choice is licensed?
At the beginning of this article, we spoke about the difference between interstate and intrastate moves. In that section, we mentioned which licenses every US moving company that wants to provide interstate moves needs to have, and how you can check it. But what about intrastate relocations? They are differently regulated within each state's jurisdiction. If your relocation is not beyond Florida's borders and you're only moving from one city in Sunshine State to another, know that every long distance moving company Florida needs to be registered at the Florida Department of Agriculture and Consumer Services. Plus, we advise you to have a look at long distance moving companies Florida reviews to read the opinions of their previous clients. It won't show whether they're licensed or not, but it will give you insight into how good they are.
Frequently asked questions
How do I stay away from fraudulent movers?
It is a shame we even have to talk about this since the moving business should be an honest one. But, as things stand, there are more fraudulent movers in the Sunshine State than you think. Here's how to recognize them. Read long distance moving companies Florida reviews and that will help you get an idea of what certain company is like. If you see ridiculously low estimates, or if your movers are pushing you to sign a non-binding estimate, these are red flags and you should stay away from these companies. Finally, the lack of necessary licenses is always a warning sign and if the company doesn't have them, look elsewhere.
How long will it take for long distance movers in Florida to transfer my belongings?
Long distance moves can last anywhere between a few days and a few weeks. There isn't a general timetable, but for example, if you're relocating between Tampa and Orlando, chances are it won't be longer than a week. On the other hand, longer relocations like the one between Jacksonville and Miami has little chance to be completed in less than 2 weeks due to a 500-mile distance. It's worth noting that movers will call you 24 hours before arriving at your new home.
Can I file a moving complaint if I'm not happy with the outcome of my Florida relocation?
Yes, you can. Filing a moving complaint can be done through many different channels. What we would recommend the most, is contacting one of the three following institutions:
Is there anything long distance moving companies Florida will refuse to move?
There are certain items that long distance movers Florida will refuse to transfer due to safety reasons, and you'll find them in the list below.
Gasoline
Oxygen bottles
Lighter fluid
Fireworks
Matches
Paint
Bleach
Nail polish remover
Ammunition
… plus any other items that can be considered hazardous in any way.
Verified Movers want you to have a seamless relocation experience
Even if you're not leaving the state, moving from one Florida city to another will probably be more complex than you think. Seeking professional assistance from long distance moving companies Florida is by far the best thing you could do to ensure the safety of your transfer. Although searching for these companies can be tricky, you have a perfect moving companion in Verified Movers. We are familiar with some of the best long distance movers Florida, and we would be more than happy to match you with them. Feel free to reach out to us whenever you wish, and we'll give our best to help you out in the pursuit of having a smooth moving journey you'll fondly remember.
Facts About Florida
01. Main Information
Popular Cities
Miami, Orlando, Tampa, Jacksonville, Naples, Fort Lauderdale
US Senators
Rick Scott, Marco Rubio
State Website
State Moto
In God We Trust
State Nickname
The Sunshine State
02. Geo Population
Total Population
22,359,251
Lowest Elevation
Sea level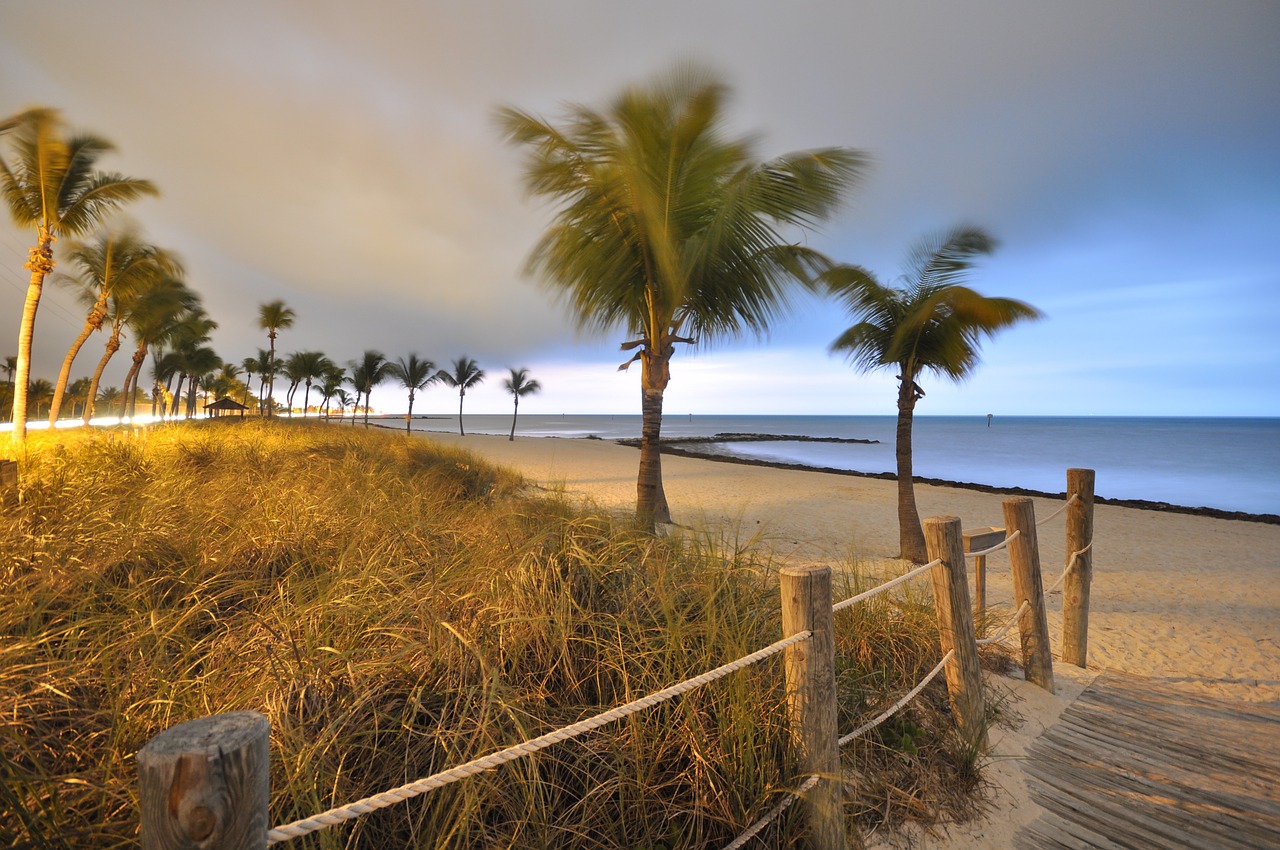 03. Education
Top 5 Elementary Schools
American Heritage Schools - Broward Campus, Pine Crest School - Fort Lauderdale Campus, American Heritage Schools - Palm Beach Campus, Carrollton School of the Sacred Heart, Berkeley Preparatory
Top 5 Middle Schools
Ransom Everglades School, American Heritage Schools - Broward Campus, Pine Crest School - Fort Lauderdale Campus, American Heritage Schools - Palm Beach Campus, Carrollton School of the Sacred Heart
Top 5 High Schools
Ransom Everglades School, American Heritage Schools - Broward Campus, Pine Crest School - Fort Lauderdale Campus, American Heritage Schools - Palm Beach Campus, Carrollton School of the Sacred Heart
Top 5 Colleges
University of Florida, University of South Florida, Florida State University, University of Central Florida, University of Miami
04. Rates
Crime Rate
21.39 (per 1,000 residents)
Average Income (household)
$61,777