Long distance moving companies Stamford
Get Your Instant Moving Quote
Sponsored Companies

Verified Business

2630 W Broward blvd Suite 203-332, Fort Lauderdale FL, 33312, USA
If you want to live in a thriving business hub in Connecticut, then Stamford is definitely a city for you. Located in Fairfield County, Stamford is the fourth-largest city and part of the Bridgeport-Stamford Metro area. Because of its high-rise office buildings, Stamford is also known as "Little Manhattan." If you want to be part of this exciting city and to find a job in the business center of Connecticut, hiring long distance moving companies Stamford is the first step. Only reliable movers with quality moving services can make this big life changing step easier and hassle-free. With numerous moving companies reviews on our website, you can easily spot the right company for your needs.

Moving to "Little Manhattan"
With four Fortune 500 companies, nine Fortune 1000 companies and numerous divisions of large corporations, Stamford is a great place for young professionals who want to take advantage of its opportunities. With four-season climate, its residents enjoy a wealth of winter and summer activities. From visiting music theater and art galleries to shopping downtown, Stamford offers something for everyone. Popular spots you should explore:
Avon Theatre Film Center - charming old world cinema.
Shopping at Stamford Town Center.
Stamford Museum
Nature Center
Heckscher Farm
A wide variety of restaurants: from Italian to Latin specialties
The Palms and Tino's – great places for nightlife action
Cove Island Park, Fort Stamford Park, and Goodbody Garden as great family destinations.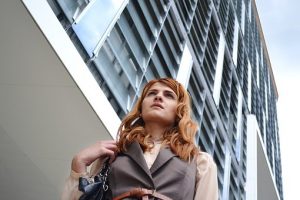 Simplify your move with long distance moving companies Stamford
Long distance moving companies Stamford provide numerous moving services, from assembly and disassembly, packing materials and services to transportation and storage services. So you don't have to worry about making a big step and to move your home or business to Stamford.
Keep in mind: with reliable long distance movers Stamford, you will not have surprises about pricing and hidden fees. Using following moving services you can relocate everywhere in the country:
Partial and full-packing services
Unpacking services
The short and long-term storage
Loading and unloading
Transporting vehicles
Moving specialty items like piano and fine art
Moving insurance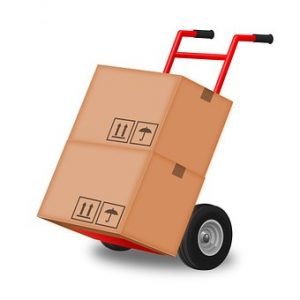 How to find reliable long distance moving companies Stamford?
Finding the most reliable but affordable long distance moving company is a complicated process. But, with Verified Movers in your side, you can easily find movers that are reliable, affordable, and trustworthy. To find a moving company that will treat your belongings with the utmost care and respect, we bring you a simple guide.
Where can you find the best long distance movers in Stamford?
Web research is one of the ways to find reliable long distance moving companies Stamford. But, you need to be careful because there are many moving scams and fraudulent moving companies. That's why you need to know what to check when it comes to their license, services, and prices.
Ask friends or family for referrals
This is an excellent way to find a moving company if your friends have recently moved. They can give you a recommendation which moving company is professionals. But, you should also be careful, sometimes a moving company that others like isn't your perfect fit.
Ask social media network for recommendations
If you are active on social media, ask your friends for recommendations. It is a great way to get referrals for long distance moving companies Stamford. Then, check their services and prices if you want to be sure they are your perfect fit.
Another great way to find reliable long distance movers in Stamford. Online forums are full of community-provided recommendations.
Look up listings on Verified Movers website
Verified Movers website is a great database of long distance moving companies. Here you can find many licensed, accredited, and reliable long distance movers. Only you have to do is to pick one moving company that can satisfy all your relocation needs.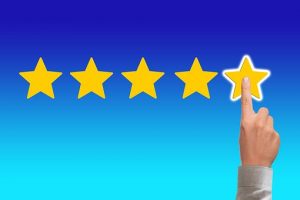 Read all reviews and make sure to pick a few moving companies with the most positive reviews.
Finding reliable long distance movers: Steps you should follow
Read Online Reviews
When you find a few different long distances moving companies Stamford, it is time to read their reviews to get a better insight. Almost every moving company has reviews you can find online.  Besides Verified Movers website, you can also use Google, Facebook, or Yelp to find more about reviews.
Look at Their BBB Rating
BBB is an indicator of trustworthiness. When you are looking for long distance movers, it is a great idea to compare movers' BBB rankings online.
 How Long Have They Been in Business?
Another thing that is very important when it comes to hiring long distance movers is their experience. It is a sign of trust and reliability. A company that has experience in long-distance moves is a company that can handle all your relocation needs. Also, do not forget to check their services before hiring.
Request Free Estimates
When you check reviews, license, ratings, experience, and services, it is time to receive quotes. We suggest you get more quotes from different moving companies and to compare them. Make sure to get the exact price from moving company without hidden costs. It will help you plan your moving budget.