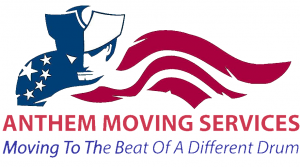 877426-7771

2321 John F. Kennedy Boulevard, Union City, NJ, USA
Get Your Instant Moving Quote
15 reviews for Anthem Moving
Your trust is our top concern, so businesses can't pay to alter or remove their reviews.
Jacob Davis

9 hours ago

I just wanted to thank anthem moving for getting my grandma's possessions back to us in Oklahoma safley. Great service

Tanner Sallee

4 days ago

Anthem moving has been lifesavers! When things came up and i had to make a surprise move back to arkansas their professional and courteous service made things much easier. 5 stars

tommy horton

5 days ago

Hired them to move the contents of my uncles shed, they wrapped everything! i was honestly shocked at how much attention they paid to my items, everything was covered no dents bumps or bruises,they were on time and had no hiccups. Solid company, they really make things easy on you.

Clifford Harris

1 week ago

I had a very limited time to move across state, and they came in and helped tremendously. very professional. and no hiccups or damage, they really took care of everything i had and that was one of my biggest concerns. 10/10 would recommend

Max Hannibal

2 weeks ago

Anthem Moving LLC came recommended by a friend who helps move people for a living and I had a great experience... The crew of four started at 8:30 as promised, and worked steadily the entire day. The were pleasant, professional and really knew what they were doing. After disassembling beds and other furniture, they had me walk through the rooms in the new house, and they knew what pieces went with which room, better than I did! They reassembled, gave me time to get bed skirts on, never rushed, but got the job done. They are the best.

Joy Tate

2 weeks ago

Terrible Company!!! Beware!!!
Original salesman gave me a "quote" in my "price range". After driver loaded up in a rented Enterprise truck, the cost went up additional $1250!!! I had just downsized a small 2 bedroom home to ship cross country. Customer service did not help me; even my online paperwork was no longer available to my! It was either pay the truck driver (now an 18 wheeler) with cash or USPS money order or I did get my stuff delivered!
The entire process was very stressful and expensive.

Adam Green

1 week ago

Hello joy i'm sorry that you had a bad experience with our company. I looked into you file and found the reason your estimate had gone up was because you asked the crew to load about 75 additional items. We have been working working with you to resolve the matter and would like too however you asked us to take to increase off. we can not do this as you have requested to have the added items loaded and are now trying to hold our reviews hostage for a discount.

Robin Colvard

2 weeks ago

These people are scam artists. They showed up in rented trucks from Enterprise and U-HAUL. Got 1 truck half loaded and wanted to jack the price from $8700 to $12588. I had a binding quote. He said he couldn't do it for less. I called Adam with whom I had been working. He says there's nothing he can do, guy on site is in charge of move. So I told guy on site, unload
my stuff. Suddenly he can do it for amount quoted. But my furniture is now barely getting shrink wrapped. Next to no blankets are used. They're mad, so they're tossing things on the truck. Second day, they show up FOUR HOURS LATE, he tries to get more money again. Then he wants me to leave the Pay To the Order of check line blank! He's nuts!!!They tell me they'll be at my home May 3 or 4 but will call me before they leave. No call. I text driver. No response. I call driver on May 4. He says they'll be they May 6 at 9am. May 6 at 9:10 I call. Where are you?, I ask? I have woken him up!!! Be there in 30 minutes he says. He shows up 75 minutes later and demands the check before he'll start unloading. He leaves my home with all my property in his two trucks and I have to call the police to get them back and force them to start unloading. Lots and lots of damage. I'll probably never see that paid claim. NEVER, NEVER, NEVER use Anthem. I don't know how they manage to keep their official complaints of the government web site but they are definitely crooks.

Adam Green

2 weeks ago

Robin it is really upsetting that you would write such a review after we did such a great job with your move. Not only did you add hundreds of additional item that we did not charge you for it we also showed up a day early and helped you pack FOR FREE since you were panicking that you were not going to be ready in time for the move. We also drove two 26 ft trucks straight to your delivery over 800 miles and always except payment prior to off loading as does every moving company in north america and is suggested by the D.O.T. Writing this review is shameful at the least.

Eric Gonzalez

1 month ago

Anthem Moving moved me a few weeks ago and the move went as I wanted. The moving guys listened to everything I said and followed accordingly. They were smart, efficient, strong and very hardworking. They moved me very smoothly. They delivered on time and there were no damages upon delivery. This moving company has very competitive rates which is an advantage for people like us. I will always use this moving company because they are professional and affordable. It was great!

Mike Von

1 month ago

After getting out of a long term relationship, I had to move with very little notice and under very stressful circumstances. Anthem Moving Services made my move from Staten Island to Midtown that much less stressful. They were very friendly and patient when I called with my many questions. They arrived on time and the entire process was very professional. They worked quickly and carefully. The movers were very friendly and definitely went the extra mile. It was not the easiest building to move into! I am so happy to have found them. They were able to take one thing off of my plate while I was going through a difficult time. I would definitely recommend them!

Mr. Millz

2 months ago

Excellent service and really nice people to work with. The movers bring a nice touch, and are quick without breaking anything. They wrap up all your furniture up in blankets or shrink wrap and ensure a safe delivery and pack the truck well. They were very accommodating with my dog getting in the way and delivered everything to the rooms we asked them to. The wardrobe boxes are a great touch and made moving clothes super simple. Would definitely use Anthem Moving if/when we move again!

Michael Hall

2 months ago

What an experience. The move went great! it was a small move but it was done with no issues and done with efficiency.

Tyler was truly a highlight of this whole experience. He is the sales manager and operations manager there and he delivered everything he promised. He came to the house was respectful and charming. He broke down everything that would happen from start to finish and it happen exactly as he said. Weeks before the move he contacted us to make sure that we were on track. Day before he called made sure we were ready to go. During the move called to make sure it was going smooth. Dave? then closed the bill out and was clear with everything. Tyler followed up the next day.

This was a great experience and cannot recommend Anyhem Moving Services enough!

Kate Bowser

2 months ago

Moved about 7 hours away for work and these guys made it a great experience. It all went better than expected and I would without a doubt use them again if ever need be in the future. Thanks for the help moving!

Michael Geisle

2 months ago

Great team of guys showed up and got the job done. Thanks anthem for getting my family to Colorado

Don Francine

2 months ago

Probably the best experience I have had with a moving company. My family and I have moved several times before, and this was by far the best one! No issues throughout the whole thing, very satisfied.

Sarah Myscar

2 months ago

Do NOT hire these Scammers!! They told me one price and gave me a quote , and took a deposit. Then they tripled my original quote and kept the deposit

Adam Green

2 months ago

Sarah, i'm sorry if you had a bad experience with our company. We looked into your order for service details and it seems you called in to add over 100 items to your move. As a result your volume increased which increased your estimate. I also reached out to our billing team and it seems that a refund was processed even before you wrote this review. Please contact us so we can go over the details of your issues.
Rate this company and write a review