Are you moving to a new home? Don't know where to start from preparing for one of the greatest events in your life? Don't worry. Although there's a lot to consider when moving into a new home, relocation doesn't have to be overwhelming. Quite the opposite. If you have a strong moving plan, the entire process will be smooth and stress-free. And Verified Movers are here to help you streamline the move from the beginning to the end. Read on and find out what are the most important things to do when moving to a new home, no matter whether you are moving locally or long distance. In this guide, we've covered the entire process from before the move, moving day, to after the move. Enjoy the moving process and move like a pro.
Things to do before the move
Moving into a new home requires detailed preparation. That's why you need to make a moving timeline and streamline your relocation. The first and foremost step on your moving timeline should be a before-the-move plan since the pre-moving process will determine the success of the entire relocation. Here are the most important things to do before moving into a new home:
Obtain the documents: Gather all necessary documents for relocation and keep them in a file at hand. Also, make copies just in case.
Make an inventory list: This list won't only help you pack more effectively but will also help you declutter.
Make a packing plan: First, pack your bag of essentials, and then make a packing plan room by room. However, don't forget to purge as you pack.
Purchase packing supplies: after making the packing plan, think about which packing supplies and need. If you don't want to purchase them, ask your movers to provide you with some.
Find a trustworthy moving company: This step should be a must if you want a safe and smooth relocation no matter how far you are moving. So, if you are moving long-distance, to Colorado for example, check long distance moving companies Lakewood.
Make a floor plan for your new home: This will save you time unpacking and arranging your home.
Check your new home before moving in
Before moving into a new home, it's important to prepare it. The first thing you should do is to do a walkthrough while the home is empty. There's no better time to inspect your new home than when it's fully empty. By doing this, you'll make sure all repairs have been made. After making sure that everything is alright, you can plan the home arrangement. Bring a tape measure to plan where your furniture will go – this will save you a lot of time when unloading. Next, check the outlets and switches. And, if you are moving with your children and pets, secure them.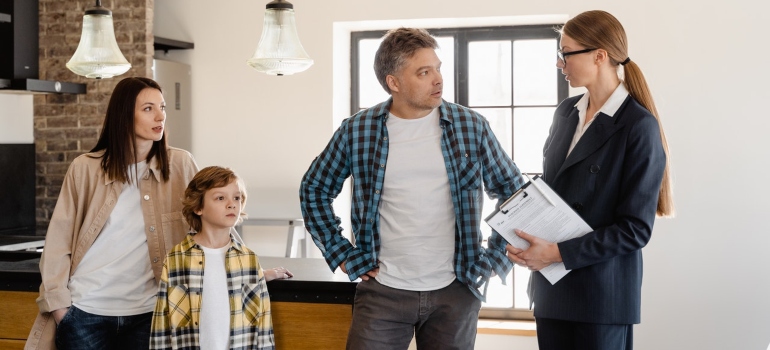 Things to do on a moving day
Moving day is the most stressful part of relocation after packing. It is usually both physically and emotionally draining, but it doesn't have to be so stressful. With our simple but effective moving day to-do list, you'll keep organized and have everything under control. Here's what to do:
Get up early so you can finish everything on time
Gather tools and supplies: put them in one place to have them at hand
Finish any remaining packing tasks: pack your beddings and other remaining things
Mind what you are wearing: Put on appropriate clothes to avoid injuries
Check your bag of essentials, especially documents and valuables.
Protect your old home
Check whether the boxes are labeled
Clean the gateway, so your movers have a clear path
Check the exit paths
Coordinate with your movers: stick around but let professional long distance moving companies Dover do their job
Clean the old home before you move out
Take photos of your old home to have proof of its condition
Do a final walkthrough to make sure you packed everything
After the move
Now that you've relocated to your new home, it's time to settle into. Figuring out what to do first after the move may feel a bit overwhelming, but with our tips and tricks, you'll arrange your new home in no time. First, set utilities up, and then find the water shut-off. After that, check the condition of your belongings after the transit. Then, unpack the essentials. Don't rush into unpacking every single box. Instead, make an unpacking plan. Start from the room of your highest priority. Use your floor plan to arrange the furniture. In order to avoid chaos all around the house, determine one area where you'll put your boxes until you unpack them. Start cleaning your home. Take your time to unpack. Meanwhile, deal with paperwork. Update your address, voter registration, auto insurance, and other necessary details. Then, transfer medical records. Also, set up internet and cable.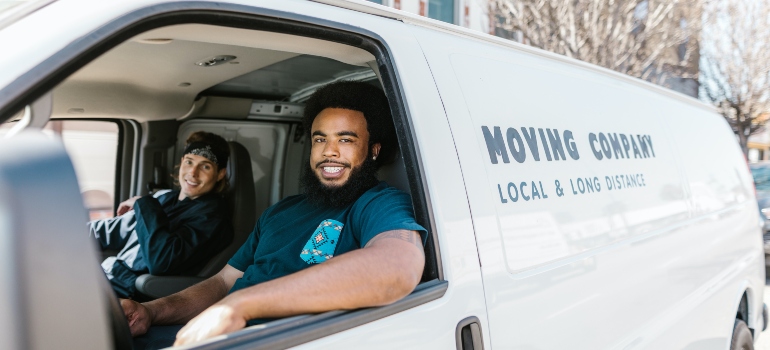 The most important thing to do when moving into a new home is to find reliable movers
Whether you are moving a few blocks away or moving long-distance, you should have professional assistance. And finding a trustworthy moving company is now easier with Verified Movers. Our database has over 10,000 moving companies you can choose from, from local, commercial, to long-distance moving companies such as long distance moving companies Waterbury. So, to choose professional and reliable movers, refer to our database. All you have to do is enter the details of your move, and you'll get the list of companies that may be a good fit. With our list, you can request quotes from each company and choose the one that suits you best. Whichever you choose, you won't regret your decision. Remember, the key to a successful relocation is to have professional and reliable movers by your side. Have a safe and enjoyable relocation.