As technologies advance, we see more and more innovations that are implemented in our everyday lives. And the same thing is with business. One of the most popular innovative solutions in these pandemic days is virtual conferences. Virtual conferences are allowing businesses and their customers to meet in person without coming close to each other, which is very important today. However, it is important to say that the moving industry cannot operate without physical presence and work that needs to be done. However, the preparation work, planning, and estimates can easily be completed in the virtual world. To show you how virtual conferences are changing the moving industry, Verified Movers has prepared this little overview of the current situation in our business. See how things work right now and how it will look like in the future.
Keeping physical distance has become one of the most important things in life
The coronavirus pandemic changed the way we operate on a daily basis. It affected our lives and it affected our businesses.  Keeping physical distance has become one of the most important things in life.  So everything had to be modified to satisfy this requirement.  From the way we live to the way we work. Unfortunately, the moving industry is depended on the physical presence as the main work has to be done by humans, still, all the preparation, consolations, estimations, and planning had to be moved to the virtual world.
Pandemic or not it is starting to become a new normal in our business. Moreover, people are starting to understand the advantages of this approach. They understand how it can help us improve our business and how best long distance moving companies can use this to increase customer satisfaction, which is one of our primary goals. Now let's take a look at how virtual conferences are changing the moving industry.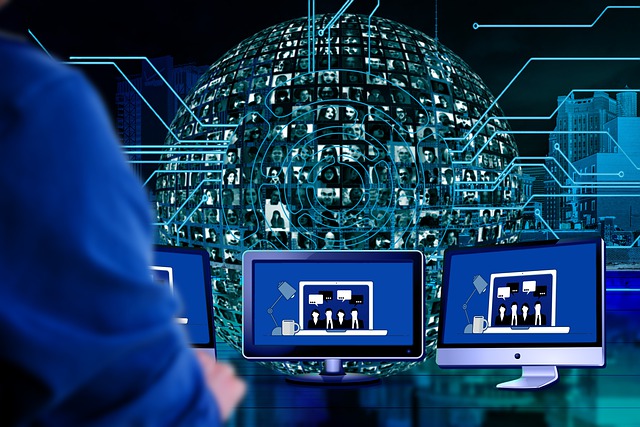 The way we attend moving industry conferences is changing
First of all, attending moving conferences is going to change in the near future. Naturally, those conferences are something that is improving our business and helping us to change for the better. However, as this sudden coronavirus spread became a reality, the moving industry conferences became impossible to organize. Luckily, not completely impossible. Today, virtual conferences are taking over. And as we can see from the current experience that this approach is not so much different from traditional.
Moreover, this approach proved to be more efficient and cost-effective with the same results. Therefore, expect to see more of these in the near future even when this virus goes away. Naturally, nothing can't replace the feeling of attending moving conferences, meeting all your colleagues in person, and shaking their hands. Still, as the virtual option has proven to be very effective, we will probably see more and more of them in the future.
Virtual conferences are changing the moving industry. Now you do not have to meet your customer in person
Naturally, the first contact you have with your customers doesn't have to be face-to-face. In fact, avoiding face-to-face contact is one of our mutual missions right now. That is why it is very important to have a virtual conference option available. Many long-distance moving companies have implemented this already. And if your company doesn't have that option you will be trailing behind your competition which is never a good thing.
Allow virtual conference option in your everyday business and allow customers to contact you and talk to you in person without having to come to your office. You can hold a consultation, and attract customers the same way you did before, just without their physical presence.  A recent pandemic just forced us to implement these solutions. Still, this is a good thing that we should continue using in the future. And it will start to see more and more benefits of it as time passes.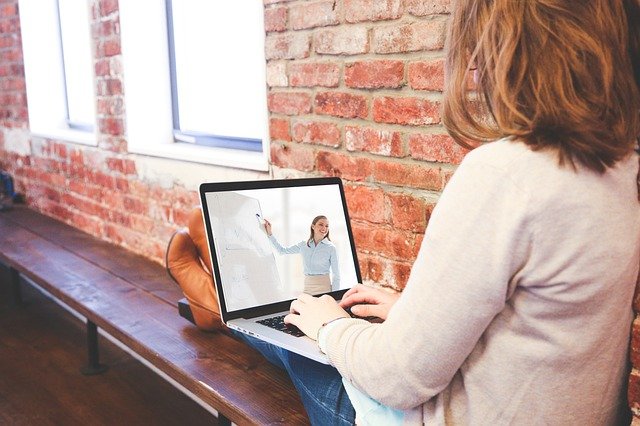 Have you thought about virtual in-home estimates?
One of the things that have been a standard in our business for decades has suddenly become problematic, to say the least. Of course, we are talking about in-home estimates. The time when you had to visit your customer's home, count their items, and calculate the moving cost is gone. At least for now. But as we can see, more and more companies are starting to like this approach. So our prediction is that virtual conferences are here to stay. As far as doing the in-home estimates is concerned.  And why wouldn't they?
In the pandemic days, they are helping you to stay healthy and preventing the spread of the virus. In normal times, virtual conferences are saving precious time and making our business more efficient, which is further lowering our expenses and lowering the cost for customers. If you haven't already implemented virtual in-home estimates in your business find a way to do it now. You do not want to fall behind your competition right from the start.
Planning a move is becoming a virtual thing
Naturally, when a relocation deal is made, especially when we talk about long-distance relocations consultation and planning are things that we need to go through. Just until recently, you had to do this in person or by talking on the phone with your customer. Today, when the technology for the virtual conference is here, planning and consulting is starting to go down this road as well. And this has proven to be a very effective way to plan a move and talk to your customers. This way you can learn their requirements better, and customize your plan to meet their requirements better than you could before, which is leading to higher customer satisfaction.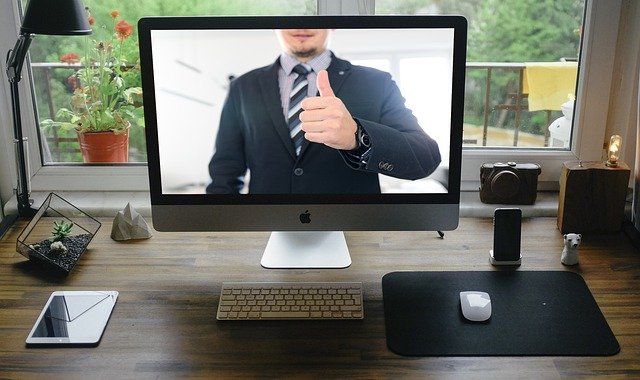 The change is here. Embrace it
As you can see, virtual conferences are changing the moving industry. Is the change in improving our business? In some areas, yes. Are virtual conferences here to stay? Our prediction is that this is a good thing and that it is definitely going to stay in the future.