After you find the best movers and they help you relocate, you'll need to get rid of a lot of packing materials. There's no use in keeping so many packaging supplies once your move is over. Apart from this, you can't just toss them like regular garbage since most of them are recyclable. So, find the best ways to recycle packing materials in Portland, Oregon and make your relocation green and eco-friendly. It will go a long way in helping someone else move and in helping the environment.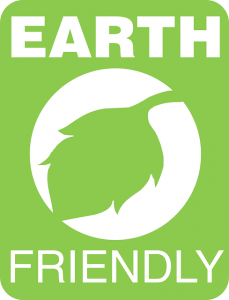 Reduce the amount of material you use
The best way to make your move green is to reduce the amount of packaging supplies you're using for your relocation. Using less packing supplies for your relocation means less packing materials to get rid of after the move. Luckily, there are a lot of alternative packing supplies you can use to avoid having to recycle them later.
socks – good for making sure glasses won't break in their boxes. They're also small and can get into a lot of spaces to ensure your things don't move around in the moving boxes. Once you're done, just wash them and use them again. No need to recycle packing materials in Portland, Oregon when you're using socks for packing.
blankets – good for securing large screens or pieces of glass. You can also use them to wrap your furniture.
old clothes – which you can easily turn into rags for cleaning your new home. Used clothes are perfect for any relocation.
notebooks – got school notebooks full of things you don't use anymore? Use them as a pad for the more gentle moving boxes.
Unfortunately, you won't always be able to use fewer packing materials. For example, if you need long distance movers in Portland, you should buy more packing materials. Using blankets and socks is great for local relocations. However, for a long distance move, you'll need serious and professional covers to keep your things safe.
Know what to toss
There are some packing supplies which you can't recycle or repurpose. These you'll need to get rid of. You should know which materials can be recycled and which can be used but once. In most cases, you won't be able to recycle the old clothes you used for packing. In addition to this, any wet paper wrapping will need to go to. It will be difficult and pointless to dry it out before recycling it. If you have a material you're not sure about, you can look up more unrecyclable materials online to help you decide whether to recycle packing materials in Portland, Oregon.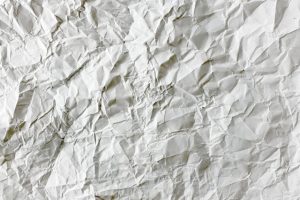 Re-purpose
You can give your old packing supplies a new and improved life! You don't need to recycle packing materials in Portland, Oregon if you've found a better purpose for them. Cardboard, for example, can be shaped easily. This means that it can have various applications in decorating your new home. In addition to this, you can leave it to your children and they'll make something out of it, guaranteed!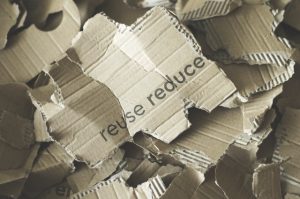 Apart from cardboard, you can easily find a use for packing peanuts. They absorb water and protect your belongings from damage during the move. But, once you're done with your relocation, they can provide an interesting gardening implement. Since they absorb water, you can use them to create irrigation channels for your backyard. Water your plants once a day and leave the rest to the mighty packing peanut.
The one type of supplies you wouldn't want to repurpose when you recycle packing materials in Portland, Oregon is plastic. Since it takes forever to decompose it can be very dangerous if you ingest it. This is just one of the reasons why you should just recycle plastic. You could repurpose high-quality plastic boxes, but everything else should go.
Recycle packing materials in Portland, Oregon
Once you're done unpacking and settling in, it's time to get rid of all your packing supplies. The important thing here is to give your recyclables to a facility you can trust. This is crucial when you need to recycle plastic in Oregon. Since this is the most terrible polluter of our planet you'll need to pay extra attention. Luckily, plastic is also very recyclable so you'll have no trouble finding a good recycling facility.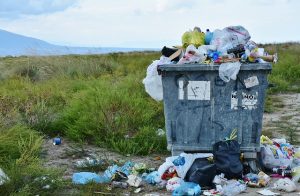 Apart from plastic, you should recycle all of your other materials you couldn't repurpose. Cardboard, styrofoam, and paper are all recyclable. Using these materials to make something else would mean that you can save some trees from being cut down. All the while reducing the pollution of our planet. Now that's the way to relocate!
Find the right facility
If you needed long distance moving companies Oregon to move to Portland, you might have a tough time finding a recycling facility. You can search online for the best place to recycle packing materials in Portland, Oregon. Most of the recycling plants are located just a short drive from the city, but you can find their offices in Portland as well.  However, if you have a better idea on where you can recycle your packing supplies, you should go there. The most important thing is that you don't just throw them away with regular trash. Or, even worse, ditch them in a forest or a river somewhere. Only the proper facilities will be able to safely recycle your leftover packing supplies and find them a new purpose. So, make the green choice and decide to recycle!