When you think of a paradise, do you think of Florida? Or maybe LA? I'm sure you don't. Furthermore, I'm sure the first location that comes up, a location in the USA that is, are beautiful islands with magnificent nature and vicious volcanoes. Can you imagine your kids waking up, going to school and spending afternoons surfing the waves? If that's what you think about, then you should contact recommended interstate movers to help you make your way towards a life in the dreamland. However, there are a few things you should know before you decide to sell your house and take all of your belongings with you and move to Hawaii from the mainland.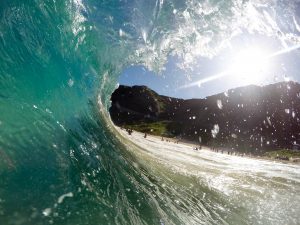 Basic training for the move to Hawaii from the mainland
There are a few things you should pay attention to when you need to move to Hawaii from the mainland:
prices are higher
insects are bigger
volcanoes are problematic
pets are tricky to bring with you
When you move to Hawaii from the mainland, expect the average prices to rise
Hawaii are very remote from mainland USA. This means that a lot of items that we use on a daily basis need to be shipped there. Due to high costs of shipping, average price of your favorite shaving foam is most probably going to be significantly higher than what you're used to. Additionally, it is not uncommon for shops to run out of your favorite stuff. Once again, due to the need to ship almost everything from the mainland, it can take time before your favorites arrive. Therefore, keep this in mind and stay sharp. When you come by what you need and prefer, buy not one, but more items of the same sort. Be prepared for what may happen.
Remoter the island, the bigger the insect
Let's face it, if there's anything that Hawaii and Australia have in common, it's the size of the insects and autochthonous culture that has been cornered. Unlike the culture, bugs made it through colonization and are the real kings of the land. Therefore, don't be surprised when you find insects tangled in your hair. Or when they start landing on your shoulders. Or when a flying cockroach lands on your face. So, if insects aren't your thing, you might want to cancel your move to Hawaii from the mainland.
Volcanoes
They represent one of the most intriguing natural creations that we can encounter on Earth. They are mesmerizing in their power. Their raw energy is different from anything you've seen. And they leave nothing behind them. Who would've thought that such magnificent creation as lava can create such devastation all around? In particular, one town has been under threat during the 20th century – Hilo. US Air Force even tried bombing it in order to save the city.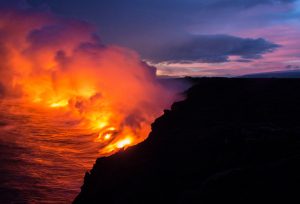 While bombing didn't do much, it shows how desperate people can become once volcanoes are active in Hawaii. At the time of writing, lava is destroying everything in its path. Prepare for possible immediate evacuation at any time if you decide to move to Hawaii from the mainland.
Preparing for the move to Hawaii from the mainland with pets
Pets are nice, but bringing them with you to Hawaii can take time and patience to achieve. The issue with relocating with pets is that Hawaii is very strict when it comes to bringing new animals onto islands. In case you haven't kept strict records of vaccines your pets have been given, you'll most like have to leave them in a quarantine. Even if you have it all in writing, the authorities can demand that pets are left in the quarantine. Still, if you love them and regard them a part of the family, we're sure you'll decide to take them with you and that is always the right choice.
When the move to Hawaii from the mainland has become a reality
I'm guessing you've decided to put aside all the above mentioned. you have your expert moving checklist with you and are preparing for the move. Have you thought about whether you're gonna rent or buy a house?
Renting VS. buying a house for the move to Hawaii from the mainland
Buying your own house in Hawaii can represent an investment for the future. In case you decide to move back to the mainland USA, your Hawaiian house can be a nice source of income. However, buying a house in Hawaii is pretty expensive and basically not affordable to the middle-class. That's the reason why everyone who isn't a member of the top tier, rents their accommodation.
While the unemployment rate in Hawaii is lower than the national average, it is very difficult to make a decent living working hourly jobs. They are abundant due to the high number of tourist that visit the islands. Now, in order to buy your own house, you need to spend at least 500,000 dollars or north from that sum. When it comes to renting, Hawaii, and Honolulu in particular are some of the most expensive places nationwide to do so. Your safest bet is to sell your house and hopes it has enough equity to provide for your new home on one of the islands. Otherwise, maintaining a good earn-play-the-rent ration is going to be very difficult.
Moving around in Hawaii
If your goal to move to Hawaii from the mainland was to escape traffic jam, you'd better think again. Due to the geography of the islands, roads are mainly very narrow. Furthermore, more and more cars are on the roads every year. Therefore, traffic jams happen on a daily basis, especially in rush hour. There is only one highway on Honolulu for example and should an accident happen, traffic collapse is imminent.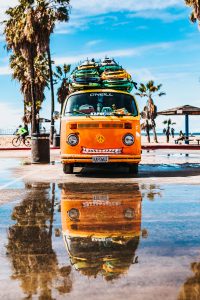 What to take with you
The biggest obstacle you're gonna face when you decide to move to Hawaii from the mainland is to decide what you should take with you and you should sell. Well, our advice would be to keep the move as simple as possible. While there can be shortages in Hawaii, you'll be able to buy what you need. Therefore, save money on shipping and take only necessities with you. You'll obtain the rest.