Relocating process takes a lot of time and it is not very eco-friendly. Some packing materials, such as paper boxes, we can recycle. But, during the moving process, movers accumulate a lot of trash, waste tons of materials and drive back and forth a couple of times. Research shows that average American citizen moves 11 times in their life. Some people move even more because of their job, others simply like to change the environment. And now, let's see how can you move without making a big impact on the environment and how can you make your move a green move!
What should you know in order to make a Green Move?
We all went through a moving process at least one time in our life. Every move we make will have a big impact on our environment and that's why we want to make our move eco-friendly. In order to make a green move, we should follow these steps:
Search for a green moving company
Get used boxes (ask for them in the nearby store or supermarket)
Store boxes you are receiving during the year 
Pack your belongings in containers you already have
Use eco-friendly packing materials
Donate things you don't need
Make fewer back and forth moving trips
Get used boxes
Ask your friends and family if they have some boxes stored. Also, go to the nearby stores and supermarkets and ask them if they can give you some boxes. Stores and supermarkets have plenty of boxes that they recycle daily or weekly. So, go to the nearby store and ask for boxes, but, do that a week or two before the move so they would keep in their mind to save some of those boxes for you.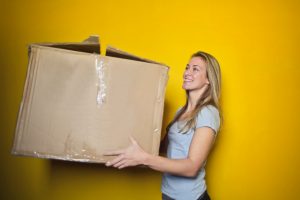 Also, you should know that Verified Movers can provide you with all needed packing materials and make your move eco-friendly. On the other hand, you can check online and see if someone is selling or donating boxes. There are plenty of people donating packing boxes and materials after their move. Therefore, check if there are some people in your area who are donating moving boxes and packing materials.
Use your stored boxes
Another way to make your move a green move is to store boxes you've been receiving during the year. If you have to move at least once or twice per year, you should consider keeping and storing boxes you are getting during the year. We are ordering and buying a log of things over the internet, and every time we receive a package, we get it, believe it or not, in a box. Just break the boxes and keep them in your basement or storage room. This is also a good thing because you won't waste money for boxes when the moving day comes.
Also, after the move, check here what to do with leftover moving boxes!
Use eco-friendly packing materials
Most of the packing materials are not really eco-friendly and can not recycle easy. If you want to make a green move, you will have to improvise and use your creative side. Use towels, linens or even some of your clothes to wrap up your belongings safely and get them ready for packing. If you want to protect things made of glass, you can wrap them into the newspaper that you can throw into your recycle bin after you are done.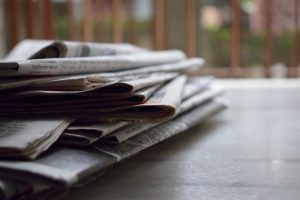 Also, if you are not sure what kind of packing supplies you will need, you can always consult with your Virginia interstate movers!
Donate things you don't need
Before you start packing try to get rid of the things you are not using anymore. Make different piles and separate things you want to donate, recycle or throw away. Be sure you won't use and need the items that you place on a "throw away" pile. Those items that are still in a good condition you can always donate to some charity or give to your friends, family members or neighbors, and co-workers.
Therefore, you should make plans, checklists and organize yourself in order to make a proper green move.
Make fewer back and forth moving trips
In order to make a good green move, you need to consider making less back and forth trips. If you want to move your belongings by yourself, try to pack as much as you can into your car. Other than that, if you are hiring a professional moving company, choose the right size of a moving truck. Try to rent a proper moving truck so the moving company won't have to make several trips back and forth on your moving day.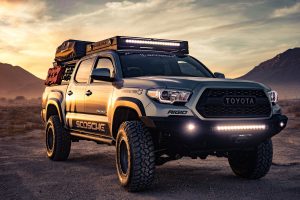 Moving to Portland and you want to know how to recycle packing materials when you arrive? Here are some useful tips on how to recycle packing materials in Portland, Oregon?
Search for a Green Moving company
Hiring professional help is always a good solution when you are making a move. Choosing to hire a professional moving company will save you some time and make your moving process fast and easy. If you are dealing with a licensed and experienced moving company you won't have any problems and any extra costs at the end of the move. Call your professional moving company and explain to them that you want to make a green move and ask them for help and advice. In order to avoid a bad impact on your environment, choose only the services you will need the most (such as renting a moving truck).
Every professional company will offer a lot of services, and some of those are:
Packing and Unpacking
Proper labeling
Truck and Transport
Recycling
Storage units
Other special services
These were things you should consider if you want to make a Green move! If you need more help and services, you can always consult your professional mover! We wish you good luck and an easy move!