Although the government and the officials advise people not to move during the COVID-19 pandemic, sometimes it is inevitable. If you have to move from your old house urgently, you do not want to postpone it more than you have to. Or you have already scheduled your move with the best cross country movers before all of this happened. Now you might be wondering if your move will even be possible during these hard times. You need to know how moving companies respond to coronavirus. Therefore, we have gathered all the information we could find on moving companies responding to the COVID-19 crisis.
First of all, are moving companies even working?
There is no need to worry, the answer to that question is YES! Both state and local governments consider moving companies an essential service due to the delicate services they provide. Therefore, there are no interruptions in moving business. Moving companies continue working, but are following recommendations from the Centers for Disease Control and Prevention (CDC) and the World Health Organization (WHO). Their main goal is to protect the health of their employees, as well as their customers. Considering that, there are some things that moving companies do as a response to coronavirus.
In what ways moving companies respond to coronavirus?
Since one of the most effective measures of stopping the coronavirus is social distancing, that significantly changes the way moving companies work. Although there are some parts of the move they cannot do remotely (packing, loading), they are trying to keep the level of social interactions at a minimum. Here are some of the measurements they take to keep you and your movers safe:
Providing virtual estimates
As we already said, there are some parts of the moving process that have to be done in person. But, one of the things moving companies can do remotely is providing moving quotes. Yes, we know that it is best to have an on-site estimate. But in times like these, it is much wiser to simply find reliable movers. Most of the companies have the ability to provide you with virtual estimates which are as close to the on-site ones as they can be. We understand that it can be less safe, but the health of and your family should come first.
Communicating over the phone or e-mail
Even if you don't get to spend that much time with your movers, they still need to know stuff or two about your move. Provide them with all the necessary information about your move over the phone or video call. That way, you will minimize the social interaction but will get all the services your specific move requires. Some companies have even assembled the Task Forces in order to help you get all the information on coronavirus or your move at any time.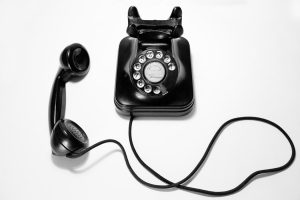 Encouraging employees with symptoms to stay at home
They are aware that not every cough or high body temperature is a result of coronavirus. But, they do not want to put their customers or other employees at risk. If one of their workers is not feeling good, he stays at home until it is determined whether he was infected or not. Health is more important than any business, so moving companies are showing on their example that people with symptoms should stay at home.
Keep yourself safe with these tips
So, you are going to go through your move. Large! You can even find an affordable mover due to the current load on the economy. But just like moving companies respond to coronavirus seriously, so should you.
Below, we'll cover a few basic tips to help you move around safely.
Sanitize your stuff
Preservation and disinfection of things is an important step in order to get through COVID-19 and not get sick on your own. If you move, you must keep your things sealed and in boxes. Everything must be washed and sanitized before bringing anything back to your home. You can leave your things outside and then sanitize them before you bring them into your home.
Wash your hands often
You will want to wash your hands frequently during the moving process. Regardless of whether you move yourself or hire residential or commercial movers, you should still wash your hands a lot. In addition, you must be sure that you do not touch your face or mouth. We know that you will not always be near soap and water, so watch your actions.
Wear gloves and a face mask
You might think this sounds silly, but you should wear gloves and a face mask. Ask your movers to do the same. Although moving companies respond to coronavirus by wearing them in the first place. Wearing gloves and a face mask is a great way to prevent the spread of germs. And when you move, you will touch many different things and interact with movers. So protecting yourself with gloves and a mask is a great idea. In addition to protecting yourself, you want to keep abreast of the health of others. The overall goal is to slow the spread of COVID-19.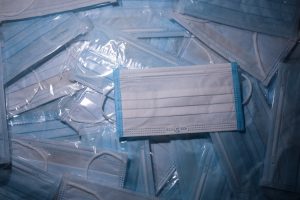 Find out if your movers were sick
You should ask your movers if they have been sick recently. Even if you hire local movers and do not travel far, be sure to ask. Coronavirus is a very contagious disease. In addition, there is an incubation period. Staying informed about the health of your movers is crucial.
Social distancing practice
Regardless of whether there is a huge health care crisis, social distancing is beneficial. We come in contact with many people and things in our daily lives. It doesn't hurt to be a little careful. However, you do not need to be paranoid. Just follow the precautions and be aware of the threat of this disease. And if you do this, we are sure that you will have a successful move.
Postpone your move if you feel unwell
Most movers understand and agree with you on justice. Although moving companies respond to coronavirus in their own way, you can help them by postponing your move. Remember that it is important to be safe.