Moving is always a process that requires a lot of time, whether you are moving locally, or you need to organize a long-distance relocation. There are many tasks you have to finish before the moving day, and some of them are very complex. One of the first tasks is to find an appropriate moving company. Thanks to Verified Movers reviews, that step is now simplified for you. You can read more about the moving companies that can assist you during the process of relocation. However, that is just the beginning, and you will need more help for a successful relocation. For that reason, we are here to show you some great ways to simplify your move. Keep reading!
Good Organization Is Crucial When You Want to Simplify Your Move
When you want to have a stress-free move where everything goes without any obstacles, you will have to be well-organized. Good organization is the key to a simplified move. You should plan everything in advance and make lists with all the tasks you should finish. If you live in El Paso, you will have one concern less. You can hire some of the top movers in El Paso and they will help you get through the process of relocation easily. Apart from finding quality movers, steps that can help you simplify your move include:
Making a schedule;
Planning the moving budget;
Decluttering;
Organizing packing materials;
Packing properly.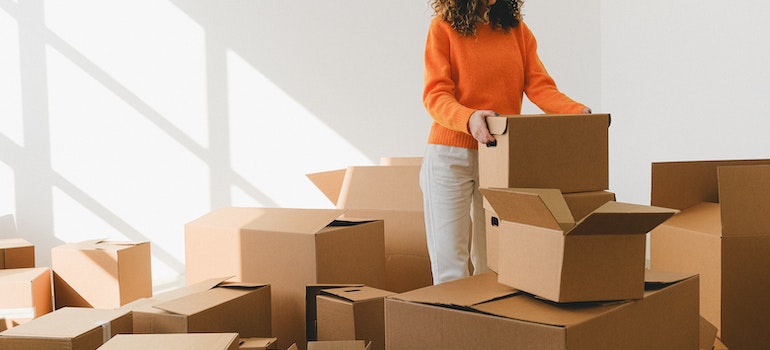 Make a moving schedule
Before you start preparing for your move, you need to make a moving schedule. Write down all the tasks you have to finish before the day of your relocation. When moving a schedule, it is important to be realistic. Don't think that you can do everything in a week or ten days. Leave some room for possible delays and things that may not go as planned. For example, if you are moving from Texas to New Jersey, your relocation might depend on many factors. So, make a detailed schedule and try to follow it as much as possible. However, take into consideration some possible obstacles and don't feel stressed if you have to make small changes.
Plan the moving budget
Even if you think that you have all of your moving expenses covered, something always comes up. When you are moving on a budget, you have to pay attention to every dollar. That is why planning your budget to the detail is crucial. You have to get a moving quote from your movers and take that amount into consideration. Also, you need to include the cost of packing materials, tips for movers, cleaning supplies, and many other small sums. The best thing you can do is calculate the moving costs, and add 15-20% to that amount. That should be your moving budget.
Declutter before you start packing
Sorting out your belongings before you start packing can bring you many benefits. First of all, you are going to get rid of the useless items that would only take up space in your new home. Secondly, having fewer items to pack means having fewer boxes also. In this case, your move will last shorter and it will be more affordable. Also, you can always donate some items to a donation center such as Goodwill, for example. Not only will you give away items you no longer need, but you will actually help someone.
Of course, sometimes you don't have time to decide what to do with some items. It can also happen that you would like to keep some valuable belongings, but you know you won't have enough space in your new home. There is a simple solution for that. You can always choose from many storage options moving and storage companies in your city offer. That way you will know your items are safe, and your new home will be organized.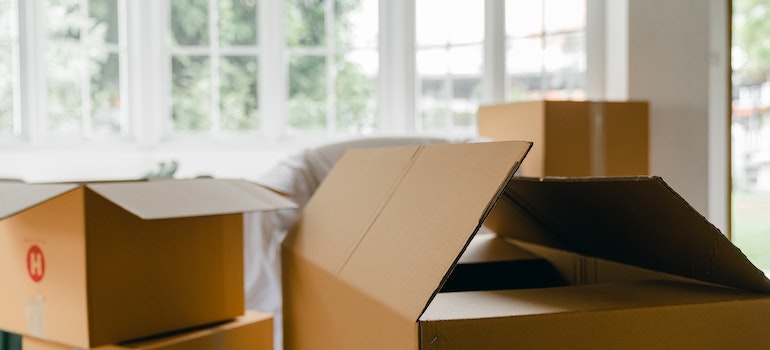 Organize your packing materials
Organizing your packing materials well and on time is a big step towards simplifying your move. It may seem to you that you only need a few moving boxes and that you can pack everything together in a few hours. That is not exactly the case. Gathering enough packing materials is essential when you want to pack for your move. First of all, you will need different moving boxes. Your first dilemma might be plastic vs cardboard moving boxes. There are pros to using both, the most important thing is to pick the right size and have enough of them. Realizing you need more of them in the middle of the packing is not an option, since it can cause delays.
Apart from the boxes, you will need the materials to protect your items. Bubble wrap, wrapping paper, duct tape, and similar items are necessary if you want to keep your items in a good condition during the relocation. Your move will be much simpler when you know that you won't have to replace any of the belongings once the relocation is over.
Pack properly
Packing properly includes several steps. You need to make an inventory list first. It is best to do so while decluttering. That way you will know how much time is needed for packing. That brings us to the second step which means that you need to organize your time well and start packing early. There is no better way to make your move simple than to have enough time to pack since that is the most time-consuming part of the moving process. Pack room by room and start with the items you rarely use first. Leave packing the most important items, such as documents, phones, laptops, and other things that you need every day, for the end.
Prepare an essentials bag
It is not advisable to pack anything on a moving day. However, the essentials bag can be packed on the morning of your move. It must include documents, medication, important devices, refreshments, and snacks. It is also advisable to pack some clothes and toiletries, especially for a long-distance move.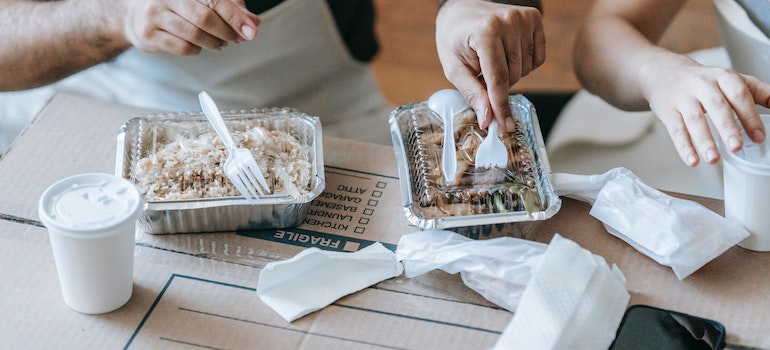 Moving Can Be Simple
As you can see, it is possible to simplify your move. You just need to be well-organized and start preparing on time. Find reliable movers as soon as you find out about your relocation. Then, following our advice, start preparing step by step. You will have a simple move and you will enjoy your new home sooner than you think.