We understand how daunting moving is, that's why Verified Movers are your best resource of the best cross country moving companies Wisconsin. On our list of interstate movers, you can find moving companies that can meet all your requirements for quality services. We want that you work with the best cross country moving companies Wisconsin. By reading the best reviews you won't have to worry about moving scams and nightmares.
Long Distance Moving Companies Wisconsin
Facts About Wisconsin
01. Main Information
Popular Cities
Madison, Milwaukee, Green Bay, Appleton, Eau Claire
Governor
Tony Evers
US Senators
Ron Johnson, Tammy Baldwin
State Website
State Moto
Forward
State Nickname
Badger State
02. Geo Population
Area (sq mi)
65,498.37 sq mi
Total Population
5,852,490
Highest Elevation
1,951 ft
Lowest Elevation
579 ft
Time Zone
Central/UTC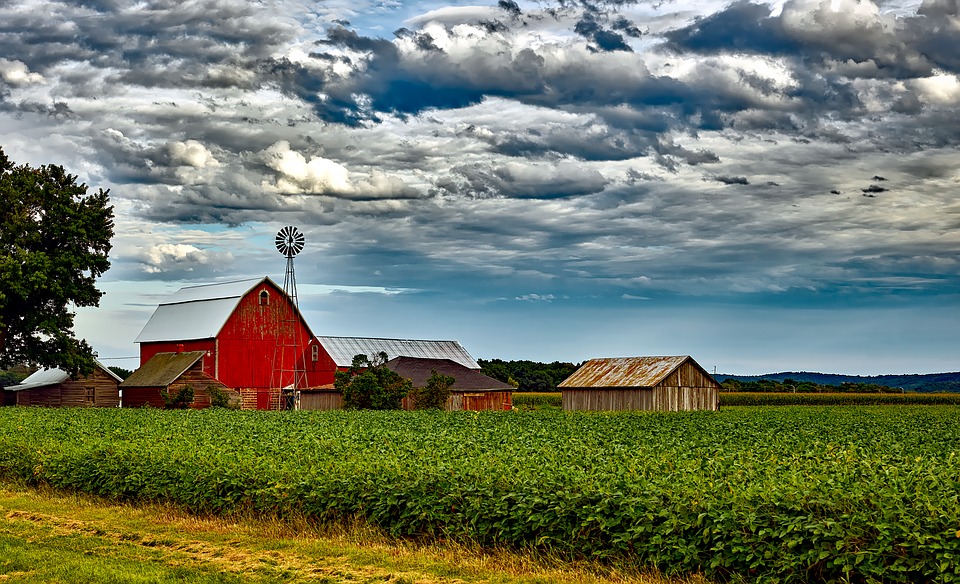 03. Education
Top 5 Elementary Schools
Brookfield Academy, University School of Milwaukee, The Prairie School, Madison Country Day School, Swanson Elementary School
Top 5 Middle Schools
Brookfield Academy, University School of Milwaukee, The Prairie School, Madison Country Day School, Pilgrim Park Middle School
Top 5 High Schools
Brookfield Academy, University School of Milwaukee, The Prairie School, Madison Country Day School, Brookfield East High School
Top 5 Colleges
University of Wisconsin-Madison, University of Wisconsin-Milwaukee, Marquette University, University of Wisconsin-Stevens Point, University of Wisconsin-Green Bay
04. Rates
Crime Rate
17,679
Employment Rate
64%
Average Income (household)
$61,747
Poverty Rate
11.33%
One of the best ways to ensure your cross country move is a smooth and swift ride is by turning to professionals for assistance. There is simply no denying that fact, as every complex process is best handled by people with experience and knowledge. However, reaching some of the most reliable cross country moving companies Wisconsin can prove to be quite the challenge. That is, unless you turn to Verified Movers. Our website is filled with all the important information you need in order to make the soundest choice in the moving teams that will relocate you.
Get ready for the best moving experience as you relocate to Wisconsin
Verified Movers are the ultimate resource for all your moving needs. Whether you need cross country movers, long distance movers, local movers, auto shippers, or packing and storage services, we guarantee that you will find the best.
When planning a move to Wisconsin, find a cross country mover with years of experience and knowledge of relocating. Reliable and experienced movers will understand all your needs giving you the best services designed for your house or business move.
Why Wisconsin?
Wisconsin is the 23rd largest state in the United States, famous for its major economic activities such as tourism and manufacturing. That's why many people moving in or out Wisconsin need reliable affordable and efficient interstate moving services. Living in the state that is full of culture, history and amazing destinations you'll have a wide variety of things you can do. America's Dairyland also has a reputation for being the 20th most populous state. Wisconsin got the nickname America's Dairyland because it is one of the nation's leading dairy producers, particularly famous for cheese.
This fabulous state offers great activities for its residents in the state capital Madison, and its largest city Milwaukee, and other cities. Because of a large number of lakes and rivers, water recreation is very popular in the state. Things you should see after you relocate to Wisconsin are popular destinations for boaters with natural harbors, bays, and ports – Green Bay and Lake Michigan on the Door Peninsula.
Just make few clicks and you'll find the right Wisconsin interstate moving companies
With the help of our directory, finding the right cross country moving companies Wisconsin has never been easier. You just have to make few clicks to take a look at a wide variety of moving options waiting for you. Reading reviews will help you find the perfect cross country movers to help you move to Madison, Green Bay, Milwaukee, Kenosha or any other part of the state.
Be aware of the particular moving services you need, and you will see a wide variety of cross country moving companies Wisconsin whose services you can rely on for a great moving experience. Reliable interstate movers can supply you with packing materials if needed and help you pack, unpack and remove the debris. Experienced movers have moving resources to transport your car, disassemble and assemble furniture, and take care of your utilities.
Cross country moving companies by cities in Wisconsin
Verified Movers is here to help you out
We believe that everyone should be able to have reliable moving assistance at their side during the relocation process. Simply put, it is hectic, complex, and stressful. And having such features, it often prevents people from enjoying an otherwise wonderful occasion. With that in mind, we make sure to do as much as we can to ensure you are able to reach some of the best cross country moving companies Wisconsin can offer in the safest and swiftest manner. Reach out to us today and start your relocation on the right foot.