Moving to Missouri means you are moving to a state where half of the entire population lives in the two largest cities because rural areas are calm and quiet. Pick the city where you want to live and hire cross country moving companies Missouri to help you move to state capital Jefferson City, the business hub Kansas City, St. Louis, Springfield, Columbia, St. Charles, St. Peters, Independence, O'Fallon and also St. Joseph.
Long Distance Moving Companies Missouri
Facts About Missouri
01. Main Information
Popular Cities
St. Louis, Kansas City, Springfield, Columbia, Branson
Governor
Mike Parson
US Senators
Roy Blunt, Josh Hawley
State Website
State Moto
Let the good of the people be the supreme law
State Nickname
Show Me State
02. Geo Population
Area (sq mi)
69,715 sq mi
Total Population
6,169,038
Highest Elevation
1,772 ft
Lowest Elevation
230 ft
Time Zone
Central/UTC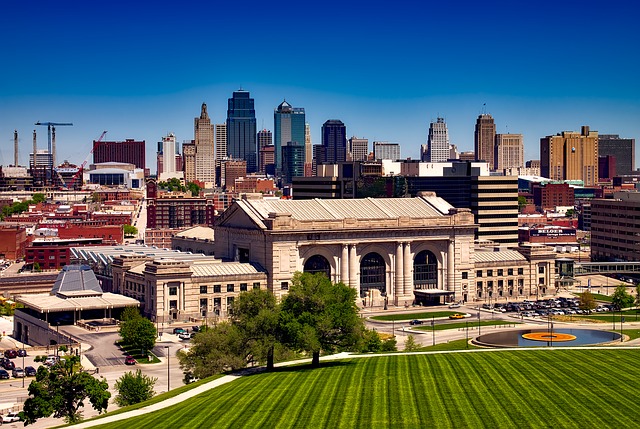 03. Education
Top 5 Elementary Schools
MICDS - Mary Institute & St. Louis Country Day School, The Pembroke Hill School, The Barstow School, Thomas Jefferson Independent Day School, Visitation Academy
Top 5 Middle Schools
MICDS - Mary Institute & St. Louis Country Day School, The Pembroke Hill School, The Barstow School, Whitfield School, Thomas Jefferson Independent Day School
Top 5 High Schools
John Burroughs School, Thomas Jefferson School, MICDS - Mary Institute & St. Louis Country Day School, The Pembroke Hill School, Ladue Horton Watkins High School
Top 5 Colleges
Washington University in St. Louis, University of Missouri, University of Missouri-Kansas City, Saint Louis University, Missouri State University
04. Rates
Crime Rate
31.34
Employment Rate
60%
Average Income (household)
$55,461
Poverty Rate
13.68%
Professional cross country moving companies Missouri have the job of making sure their customers have smooth, stress-free, and efficient relocations. With that being said, if you plan on having an interstate move, we would strongly advise that you consider hiring experts. With them at your side, you will be able to devote your attention to more important things, and have your peace of mind, knowing all will work our just fine. Verified Movers is the company to help you get in touch with the moving team that will correspond with your current needs and possibilities. Our platform has all the important information you need for making the best decision, so make sure to check it out.
On the hunt for interstate moving companies Missouri
Find the professionalism, dedication, and services you are looking for in cross country moving companies Missouri. Hiring dependable agents means getting the best relocation options to your specific destination. Reliable interstate movers have skills and equipment to coordinate any size move.
Whether across state lines or across the country, you can always rely on interstate moving companies Missouri to move your valuable possessions safely and efficiently.
Are you hoping to make your move to Missouri? Let Verified Movers help you with the resources and dedicated level of service. Our wide array of professional movers helps you get an efficient move in every part of state Missouri.
Moving across the state lines by the book
Although this may seem like fiction, moving across the state lines can be a simple feat. It is important to understand, however, that having a cross country relocation comes hard even on the people who have had experience with it. With this in mind, the soundest decision to make is to turn to professionals. A reliable moving team that has the knowledge, experience and proper equipment will be able to handle every part of your moving process with great ease and efficiency.
All you have to do at this point is make sure you make the right pick at your moving assistance. However, you needn't worry much, as Verified Movers has your back. Our platform is here to provide you with plenty of useful information on quality cross country moving companies Missouri offers. Apart from that, you will also be able to learn about experiences people have had with those same companies, thus gaining a unique and all-encompassing perspective on the quality of their service.
Leave all the hard work to our interstate moving professionals
Moving to another state is a challenging process, even when you have moving assistance at your side. Simply put, getting out of your comfort zone and starting over in another state is never easy. However, that does not mean that you cannot enjoy the process. With tried-and-true assistance, you can go so far as to make the transition really worth reminiscing about. Professionals make it their job to turn even the most complex moving challenges into simple obstacles, easy to solve or circumvent. And, Verified Movers are here to ensure you are matched with such teams quickly and without much fuss.
Are you planning on moving across the state lines with your family by your side?
Having kids is a full-time job, and handling a cross country move with them would be overtime doubled. As if you didn't have enough obligations as is, you will have to plan and carry out the move, all the while your kids require your undevoted attention. However, it really does not have to, and should not be this hard. Especially when you take into consideration the fact that your kids will be going through the same change as you, dealing with it in their own special ways. The best way to devote enough care and attention to your kids is to let professionals take care of the move. That way, you won't have to worry about the safety of your goods, and the logistics of the process as a whole, but rather find a way to enjoy this big move for your whole family.
Tips on handing your "Show Me State" move
If you want to pick the best country for your career growth, Missouri is the state where you should move. The Show-Me State features a big variety of industrialized urban centers in the same time giving you beautiful nature and attractions. The St. Louis area offers great Missouri's modern culture and leading businesses, while Kansas City has the greatest standalone population. After moving to Missouri, you will able to see the country's tallest National Monument – the Gateway Arch in St. Louis and the Presidential Library.
Moving your household or office to Missouri can be a life-changing event. So, make your moving checklist and turn to interstate moving companies Missouri to handle all of the moving details. Cross country movers are skilled agents located across the entire Missouri state, from Hannibal to Joplin and St. Louis to Kansas City.
Trustworthy interstate movers are accredited by Missouri's Better Business Bureau providing you with the best moving services to lower the stress of your move. Also, if you need a short-term or long-term storage solution, full-service movers and packers help you pack and store your furniture and other belongings.
Cross country moving companies by cities in Missouri
Turn to Verified Movers for qualified moving assistance
Having professional and reliable moving assistance really makes the difference. It will make this whole process much smoother and straightforward. And, reaching them will be just as simple and easy through Verified Movers. Get in touch with us today, and make sure to checkout our platform that is filled with useful information on everything moving-related.