Going through a cross-country move can be a tough task. Something always seems to get broken, damaged or lost. You don't want to end up damaging walls and doors because of bulky and heavy furniture pieces. Avoid all injuries and damages by hiring a cross country moving companies Maine. Your move doesn't have to be stressful and filled with anxiety. And, with the help of Verified Movers, you can ensure that you have the perfect moving team at your side.
Long Distance Moving Companies Maine
Facts About Maine
01. Main Information
Popular Cities
Portland, Bangor, Augusta, Lewiston, Bar Harbor
Governor
Janet Mills
US Senators
Susan Collins, Angus King
State Website
https://www.maine.gov/portal/index.html
State Moto
I lead, I guide, I direct
State Nickname
The Pine Tree State
02. Geo Population
Area (sq mi)
35,385 sq mi
Total Population
1,354,522
Highest Elevation
5,270 ft
Lowest Elevation
Sea level
Time Zone
Eastern/UTC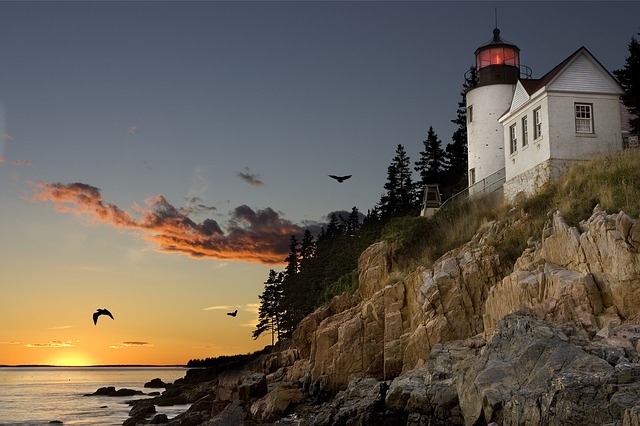 03. Education
Top 5 Elementary Schools
Waynflete, Berwick Academy, Yarmouth Elementary School, Pond Cove Elementary School, Falmouth Elementary School
Top 5 Middle Schools
Waynflete, Berwick Academy, Frank H. Harrison Middle School, Falmouth Middle School, Hebron Academy
Top 5 High Schools
Maine School of Science & Mathematics, Waynflete, Gould Academy, Berwick Academy, Yarmouth High School
Top 5 Colleges
The University of Maine, Colby College, Bowdoin College, Bates College, University of New England
04. Rates
Crime Rate
13.61
Employment Rate
60%
Average Income (household)
$57,918
Poverty Rate
11.79%
Whether you are having a commercial or residential move, opting for moving assistance is a smart idea. Cross country relocations are challenging, and in the least bit for the distance you have to travel. Every moving process carries with itself certain unpredictable instances only the professionals can deal with in the most adequate way. For any novice, they would prove to be too much to handle. With that in mind, Verified Movers strongly advise that you take a look at our database, and check out the cross country moving companies Maine offers. These experts will make sure your relocation is a smooth process, and you will enjoy this big step in your life – as you should.
You can alleviate a lot of stress – hire cross country moving companies Maine
Experts in interstate moves can do all the hard work and heavy lifting for you. Also, if you want they will even pack up your things, and unpack them at your new home. So, let Verified Movers help you find reliable cross country movers you can trust with your belongings and valuables.
Cross country movers give you reasons to move to Maine today!
Have you ever thought "I could live here"? If the answer is positive, start scheduling your move to Maine right now. The Pine Tree State attracts each year many individuals and families. Its safe towns and cities, good schools, welcoming communities, and recreational activities are just a few reasons why you should consider to move to Maine.
Whether your new Maine home is an apartment, a restored Victorian house or the big house with a big yard for your children, cross country moving companies Maine can help you settle and assemble your furniture. You can choose, do you want to live in a rural location or in the commercial center? Do you want a peaceful life or to be closer to the restaurants, performing arts opportunities and local attractions? Decide which place in Maine is more adequate for you and your family. The Pine Tree State offers you many distinct cities and towns. Here are few reasons why should you choose Maine to be your next home.
It is one of the top 10 healthiest states in America because of its public trails and access to rivers
Great state for older people who choose to spend their retirement years in quality and vibrant communities with great healthcare
Maine has great seafood cuisine
It is a home of the great people: Stephen King, Anna Kendrick, Patrick Dempsey, Henry Wadsworth Longfellow, and Nelson Rockefeller.
Choose a Cross Country Moving Company in 7 Steps
Get Referrals
Ask at least three different companies to give you an estimate
Watch Out for Red Flags
Make Sure the Mover Is Licensed and Insured
Check With the Better Business Bureau
Ask About Professional Accreditation
Verify the Address
Verified Movers will help you find reliable moving assistance
There are many cross country moving companies that Maine offers. However, finding the right now can be tricky business. After going through the search for them, you will have to compare all the services they offer, as well as their estimates, and have faith in their honesty and integrity. Or, you can turn to Verified Movers, and make your quest that much easier.
We have gone through the trouble of finding, and sorting cross country moving companies in Maine, and listing all the important information on their service and customer support. That being said, our database will not only show you company's info, but also customers' reviews, providing you with a unique insight into their work. As you can imagine, this will make your quest for a reliable moving company that much easier and simpler.
How to pick the right interstate moving company in Maine?
Let's start at the top. First, you will need some time to plan and to prepare for your upcoming move. Moving across the state lines can be hard. But, preparing for such relocation can be just as complicated. And that is exactly why you need some professional assistance. Assistance Verified Movers and its team can provide you with. And with pleasure. We are here to help you move with a smile on your face. And no, it doesn't matter if you are planning on moving to or from Maine. We got you. Here is how to pick the right cross country moving company in Maine:
Your safety comes first. Make sure to choose a mover that is fully licensed and properly insured.
Think about your needs. Every mover is different. And that is why you need to know what to look for from the very beginning.
Look for online moving reviews.
Explore your options. (moving date, moving expenses, …)
Different moving services
As we have mentioned before, there are many cross country moving companies Maine has to offer. But only a few of them can satisfy your moving needs, wishes, and criteria. That is why you need to know what to look for before you even start looking for interstate moving companies in Maine.
Basic moving assistance options
Residential moving assistance (assistance with your household relocation)
Commercial moving assistance (assistance with your business relocation)
Storage services
Packing and unpacking assistance
Special moving assistance options
Fine art crating
Fine art shipping and handling
Auto shipping
Senior moving assistance
Piano moving assistance
Billiard table moving assistance
Hot tub moving assistance
And that is not all. Give our team a call at any moment, and we will be more than glad to help you decide what it is that you need. Moving across the state lines can be hard. Or even time-consuming. However, with our cross country moving companies Maine on your team – everything will play out just the way you want it to!
Cross country moving companies by cities in Maine
Have a smooth and simple relocation
With reliable cross country moving companies Maine taking care of your moving process, you will get to enjoy this big change in your life every step of the way. Let Verified Movers help you find the assistance you need, and see that this, otherwise stressful period, goes by in a smooth and swift fashion. Reach out to us if you have any questions or concerns, and we will be glad to help you out.