With a low cost of living, a strong economy and one of the nation's most vibrant and well-preserved cultures, Louisiana is definitely a great place to call home. Bayou State has built a cultural advantage to create a place known for intellectual energy and creative capital. With a spicy mélange of cuisine, culture, arts, and architecture, as well as a musical soundtrack like nowhere else in the country, Pelican State has proven time and time again that it will not let adversity clip its future short. And there is plenty of cross country moving companies Louisiana that agree with this estimate.
Long Distance Moving Companies Louisiana
Facts About Louisiana
01. Main Information
Popular Cities
New Orleans, Baton Rouge, Lafayette, Lake Charles
Governor
John Bel Edwards
US Senators
Bill Cassidy, John Kennedy
State Website
State Moto
Union, Justice, Confidence
State Nickname
Bayou State
02. Geo Population
Area (sq mi)
52,378.13 sq mi
Total Population
4,627,002
Highest Elevation
535 ft
Lowest Elevation
−8 ft
Time Zone
Central/UTC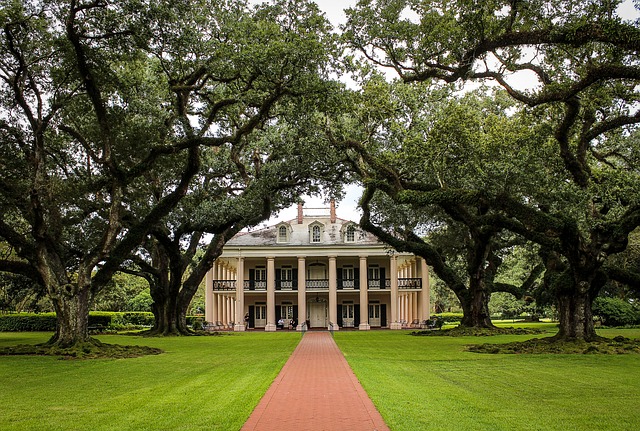 03. Education
Top 5 Elementary Schools
Metairie Park Country Day School, Isidore Newman School, Lusher Charter School, Episcopal School of Baton Rouge, Episcopal School of Acadiana
Top 5 Middle Schools
Metairie Park Country Day School, Isidore Newman School, Haynes Academy School for Advanced Studies, Patrick F. Taylor Science & Technology Academy, Lusher Charter School
Top 5 High Schools
Benjamin Franklin High School, Metairie Park Country Day School, Isidore Newman School, Haynes Academy School for Advanced Studies, Patrick F. Taylor Science & Technology Academy
Top 5 Colleges
Louisiana State University, Tulane University, University of Louisiana at Lafayette, Loyola University New Orleans, University of New Orleans
04. Rates
Crime Rate
37.11
Employment Rate
55%
Average Income (household)
$49,469
Poverty Rate
19.23%
One of the best ways to ensure your relocation is a stress-free, smooth and simple process is by turning to professional cross country moving companies Louisiana offers. With these experts guiding the way, you can rest assured that your move will be as pleasant as a walk in the park. And, in order to help you reach these teams fastest, Verified Movers offer vast database, filled with quality moving assistance. There will be plenty of companies for you to choose from, and you will find all the information you need right here on our platform.
Inspiring reasons to look for interstate moving companies Louisiana
Louisiana residents benefit from the state's unique quality of life with:
an eclectic blend of arts and music venues
more than 400 festivals held annually (something to consider when booking cross country moving companies Louisiana)

numerous opportunities to enjoy the scenic outdoors
What more can you ask for? Well, just in case you are at a loss for ideas, Verified Movers is here to offer support. So, here are the things you can look forward to if you plan on moving to Louisiana.
Football is a religion with the Saints down in New Orleans
New Orleans is home to the NBA Pelicans and a Triple-A baseball team that changed its name from the long-standing Zephyrs to the Baby Cakes prior to the 2017 season, but make no mistake, this is the south and football is king. Black-and-gold clad New Orleans fans are devoted to their Saints.
You will never grow bored in Louisiana
While the New Orleans version of Mardi Gras draws hundreds of thousands of visitors each year, several other communities, including Lafayette and Houma, also hold Mardi Gras celebrations. The New Orleans Jazz & Heritage Festival brings the biggest names in music to the city in late April and early May. Festivals celebrating almost everything imaginable are held in every corner of the state throughout the year.
Rich musical heritage
Louisiana has rich musical heritage blending jazz, blues, Cajun, Zydeco and rock 'n' roll. The New Orleans Jazz & Heritage Festival brings the biggest names from all genres of music to the city in late April and early May. Live music is heard nightly in New Orleans, especially Frenchman Street, and most civic and cultural festivals throughout the state feature live music.
On the radio side, American Routes is a long-running weekly two-hour radio program produced in New Orleans featuring a wide range of American music. For an impromptu performance, check out the amazing street musicians in the French Quarter – and throw a little something in the hat.
It takes a whole lot more than New Orleans to describe the Creole State
A rich history of culture and architecture is reflected in all regions of the state. Antebellum architecture plantation houses, offer a window to the past. And many of these are open for tours. Louisiana also has a variety of scenic state parks. Many parks offer camping, hiking, and lake or river access. So, if you are looking for some family activities, there's plenty to go around.
Country-wide relocation builds up an appetite that the Bayou can satisfy
With its multi-ethnic heritage, Louisiana is literally a melting pot of culinary magic. Roux, sauces, and endless variety of spices, as well as baking, boiling, barbecuing, browning and blackening. All these ensure that no two recipes are the same. In fact, savvy diners can actually distinguish the difference between Cajun and Creole offerings. And not to mention that Louisiana also is the nation's second-largest seafood supplier with products such as fish, shrimp, oysters, crabs, crawfish, and even alligator.
Moving advice by cross country moving companies Louisiana
Moving across the state lines can be, and often is, rather hard. Especially if you are not properly prepared for all that awaits. However, you are not all alone in this process, as Verified Movers is here for you. We will help you plan, prepare, and finally – move to your new home.
Moving with kids
As if taking care of toddlers was not challenging enough, now you have to do it while planning and executing your move. Well, the timing is perfect to hire cross country moving companies Lousiana to help you out. At the very least, they will take care of all moving-related, while you tend to your offspring. However, if you would rather handle some of the moving process your own, don't restrain from asking for help still. Your friends and family can help with taking care of the kids, while you take care of those important errands.
Another challenging part of moving with kids is the way they comprehend this big change in all of your lives. Here are some tips to help you help them:
Include your children in the process. Let them know what's going on.
Make a moving strategy with your family. Every member has its voice. Make sure you hear it.
Assign some tasks to your kids. They will love it. And even more importantly – they will feel like they matter. We know they do, but sometimes you have to let your kids know it.
Transfer your kids' school records.
Visit your new house with your kids by your side if possible.
Organize a pajama party for your children and their friends. You need to tell your goodbyes. And so do they.
And most importantly, talk to your children. Even if they don't seem interested. You need to help them adjust to this change.
Moving with pets
Your pets need some extra attention and care as well. Visit your pet's vet and make sure that your furry friend is ready for the road. And if you need some assistance – make sure you find cross country moving companies Louisiana that can help you with this task. In a way, having a pet resembles having a child, and in that regard, your little pet will need your attention and care. Remember that this change can be more stressful to them, than to you. Devote them enough time and affection for the move to be as smooth and calm as possible.
Auto shipping
Most people forget to take care of their vehicles when moving to another state. But, we and our cross country moving companies Louisiana are here to remind you to take care of yours. Visit DMV and prepare your car for the move.
If you are in need of any more moving tips to help your migration to Louisiana, remember that Verified Movers are here. Our platform not only provides quality moving assistance, but also has plenty of useful advice on the relocation process itself. You have a long road ahead, and it would be best to get ready on all fronts.
Cross country moving companies by cities in Louisiana
Let professional cross country moving companies Louisiana handle your move
New beginnings are hard as well as exiciting. And that is why you should let our professional interstate movers Louisiana take care of every hard task that comes your way. This way you will create enough space and time for yourself and your family. You should enjoy your fresh start. And, in order to help you find quality moving assistance fast, Verified Movers has created a database filled with reliable professionals. This way, neither your move, nor your quest for movers have to be arduous and tiresome. It can rather be a process you enjoy from start to finish, and are happy to reminisce about. Remember, if you have any questions or concerns, we are here for your convenience, so don't restrain from reaching out. We are here to ensure your move is a pleasant experience.