When should you relocate to the Sunflower State? What type of weather should you expect in Kansas? What's the living cost in the Midway of America? Is there traffic? Are there certain festivals to move around? What do you do if you want to transport your vehicle to Kansas? All these are valid questions that cross country moving companies Kansas can answer for you.
However, before you ask the right companies to answer those very questions, you first need to find those very companies. And that is where Verified Movers comes into play, with a list of premium interstate Kansas movers to help get you to your new home.
Long Distance Moving Companies Kansas
Facts About Kansas
01. Main Information
Popular Cities
Wichita, Topeka, Kansas City, Lawrence
Governor
Laura Kelly
US Senators
Roger Marshall, Jerry Morgan
State Website
State Moto
To the stars through difficulties
State Nickname
The Sunflower State
02. Geo Population
Area (sq mi)
82,278 sq mi
Total Population
2,917,224
Highest Elevation
4,041 ft
Lowest Elevation
679 ft
Time Zone
Central/UTC/MT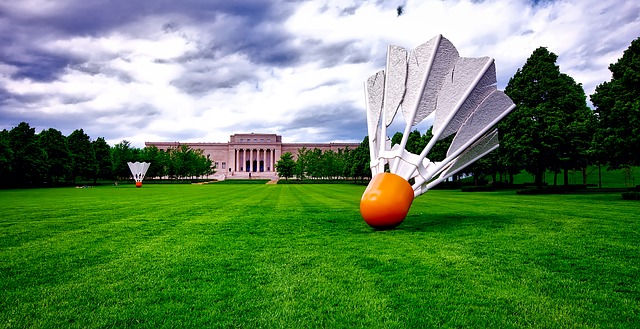 03. Education
Top 5 Elementary Schools
Wichita Collegiate School, Lakewood Elementary School, Sunset Ridge Elementary School, Valley Park Elementary School, Harmony Elementary School
Top 5 Middle Schools
Wichita Collegiate School, Bishop Seabury Academy, Overland Trail Middle School, Harmony Middle School, Prairie Star Middle School
Top 5 High Schools
Blue Valley North High School, Wichita Collegiate School, Blue Valley High School, Bishop Seabury Academy, Blue Valley West High School
Top 5 Colleges
University of Kansas, Kansas State University, Wichita State University, Emporia State University, Fort Hays State University
04. Rates
Crime Rate
27.25
Employment Rate
63%
Average Income (household)
$59,597
Poverty Rate
11.95%
The state of Kansans is known for many things, and quality cross country moving companies Kansas should definitely make that list. When you plan on having a swift, smooth and simple relocation, these are the experts to call. And, your best way of reaching the company that will fit all your needs is through Verified Movers. Our platform is easy for navigation and abounding with quality moving companies.
Expert tips from cross country moving companies Kansas
Kansas is a blanket of plains and prairie lands that hold the largest wheat production in the state. This is one of the main reasons a median household earns $54,865 in Kansas. In fact, in comparison with the US average, the cost of living in Kansas is a stunning 21% lower. And this means that almost everyone can have a fit lifestyle. As mentioned, since Kansas produces its food and consumer products, this enables them to have such a low cost of living. The most basic needs are easily available and therefore cost less, which results in all-around joy. The major agricultural economies of Kansas are soybeans, cattle, wheat, and corn. And here are some of the most popular nicknames for the state:
Sunflower State. The sunflower is the official state flower and floral emblem of Kansas.
Wheat State. #1 provider of wheat for the whole country and top-ranked in wheat production and milling.
Midway, Central State. Kansas is what you might consider the bullseye of the nation.
Be wary of Kansas climate before and after you move
Hold on to your red slippers because Kansas weather will make it hard to click them together. With three different climates overlapping throughout the state, hot summers and cold winters, it might be a challenge to find the best time to move.
And with a permanent residence in Tornado Alley, Kansas is hit by numerous storms and tornadoes, especially in-between March and September. So, if you've planned on moving during these months, either move the date or remember to listen to the radio for tornado warnings. And remember to prepare your car and get adequate home insurance before moving to KS.
After interstate moving companies Kansas set you up in your new home…
For any untaxed vehicle you purchase or bring to, you'll be charged an excise tax between 6.3 and 7.65%.
In order to be able to register to vote online, you first need to apply for a KS driver's license.
You will have 90 days to register your vehicle at the local county clerk's office. Also, we suggest that you perform an emissions test as well.
Consult with cross country moving companies Kansas for recommendations of trash and recycling companies to take care of your waste management systems.
Still not sure whether you want to move cross country to Kansas?
If you are a "wide-open spaces and a leisurely pace of life" kind of person, moving from another state to Kansas can be a great idea. The state capital of Topeka has numerous historic sites. However, the largest city is Wichita – built on aviation and education. On the other hand, if you are looking for excitement, Overland Park or Kansas City are rapidly expanding with their many festivals. Kansas truly has something for everyone. Other cities to consider are Lawrence and Manhattan, both college towns, Olathe with its beautiful lakes, and Shawnee, Lenexa and Salina.
How to choose the best cross country mover Kansas has to offer?
Moving business or even your household good is something we must take seriously. Relocation is a process with many moving parts. Everything needs to be planned and prepared for in advance. And the sooner you start preparing, the better. However, one of the most important steps you must take when planning a move is finding the right professional for the job. How to find such a professional? And where?
Verified Movers and its team are here for you
Now. Wherever and whenever you need us to be. We are here to make your move across the state lines as simple and as enjoyable as possible. And all you have to do is to pick the right mover. We can offer you many different options, and each and every cross country mover Kanas has to offer is more than happy to provide you with all the assistance you might need. However, do you know how to pick the right professional for the job? Once again, we are here to help.
Start early and use your time wisely. Looking for the right mover can last longer than you might think.
Create a budget and make a decision or two. How much are you willing to spend on your relocation? And even more importantly, how much are you able to spend on it?
Think about every aspect at least twice. There are so many interstate moving companies on the market. But, not every one of them is the right fit for you and your needs. That is why you need to know what you are looking for.
Vide range of moving assistance options to choose from
Yes. Whatever you need we can provide. Verified Movers and its cross country movers Kansas will work hard to satisfy each and every moving need that you might have. We understand you and your needs. Even more importantly, we understand how hard it can be to move across the state lines. And that is precisely why we will make sure you enjoy your move. Here are some of the services our interstate movers Kansas can provide you with:
Basic moving services
If you are planning a simple move across the state lines, here are some of the services we can provide you with and that can and will come in handy:
Household moving assistance
Commercial moving assistance
Auto shipping services
Packing services
Storage services in your area
Art shipping and crating services
Special moving services
And, if you need some additional moving assistance – our cross country movers Kansas are more than happy to provide you with it.
Pet relocation services
Senior relocation services
Pool table moving services
Hot tub moving services
Piano moving services
And many, many more. All you have to do is to give us a call or check out our movers' database. You will find what you are looking for in no time. For sure!
Cross country moving companies by cities in Kansas
Verified Movers is your source of quality cross country moving companies in Kansas
Moving is easier with professional assistance, there is no denying that. However, coming across a moving company that you can undoubtedly put your trust in is not a simple task. That is why we are here. Our job is to ensure you have all the information you need in order to make the soundest possible choice. If you have a cross country move coming up, make sure to visit our website and go through our vast database. Apart from info on the companies, you will also be able to learn plenty on their quality based on the honest comments various customers leave. We operate on the basis of honesty and transparency, giving you a unique insight on the moving industry. Reach out to us today, or take a look at our website for more information. We are here for your convenience.