Cross country moving companies Savannah
Get Your Instant Moving Quote
Sponsored Companies

Verified Business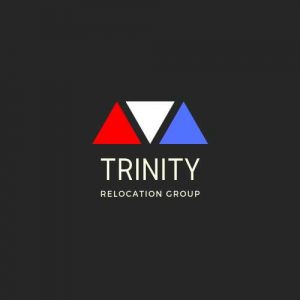 2300 Palm Beach Lakes Blvd Suite 301, West Palm Beach, FL, USA
When you're moving a couple of blocks away, it's not that big of a deal. Sometimes, you're even able to do it by yourself. However, when it comes to relocating cross country, then you're in trouble. That is, you will be scratching your head and wasting a lot of energy if you don't get the help of a professional! That's when we at Verified Movers come into play. With years of experience, we are here to do all the work for you. You must be so excited that you're moving to Georgia! But, finding proper cross country moving companies Savannah isn't easy. There are so many options to choose from, and not all of them will suit your needs. We have the insider info that you need to find just the right movers for your relocation, so let's get started!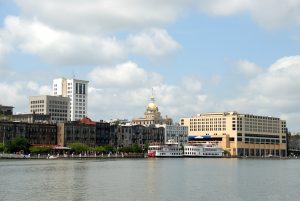 Relocating to Savannah, Georgia - what you need to know
Moving to a new area is never as simple as it seems. We understand that it must take a lot of courage and bravery to even make such a decision. No matter what your reasons for this cross country move are, we're sure you're never fully aware of what's in store for you. Even when it's within one country, there are so many differences you will have to get used to. A new home, a new neighborhood, a new job and even a new school if you've got kids... There are so many changes that are waiting for you. In this new chapter of your life, the best way to prepare is to do as much research on the new place as possible. Along with that, we will give you a few tips on cross country moving as well!
A bit of insight on what to expect when you move
Of course, you will have to live in the city for a while before you truly get to know it. In any case, here are a few bits on this southern city you are relocating to.
It is the oldest city in the entire state of Georgia, founded way back in 1733.
There are more than 100 neighborhoods to choose from in the city!
As a true gem of the US south, there are so many great examples of old southern architecture.
It's an important Atlantic seaport and a big industrial center, making it a place that's filled to the brim with job opportunities for everyone!

Savannah is full of old historical buildings such as its City hall!
When you look for the cross country moving companies Savannah, Verified Movers will assist you in picking the right one for you
When you announce to everyone that you are moving cross country, there will be an abundance of moving tips coming your way. Surely, everyone has the best intentions and just wants to help you out in this stressful time. However, by hiring Verified Movers, there won't be a single thing you will have to worry about! Starting from choosing the ideal cross country moving company for you, to even giving you loads of moving tips, we're with you through it all. When you've got the reliable and affordable movers you need, you can relax and move to Savannah completely stress-free. Selecting and hiring the perfect company won't be an easy task, but that's why you've got us, people who will do all the legwork for you!
How do we select the right cross country movers for you?
If you decide to put your trust in our hands and let us select the long-distance moving company Georgia for you, here's what you should know. The number one thing is that you have to fully trust us. We know it's never easy to completely trust someone you've never met, but by the time this relocation is over, we bet you'll think of us as a family! Here's how we ensure that we find the perfect movers for all your needs: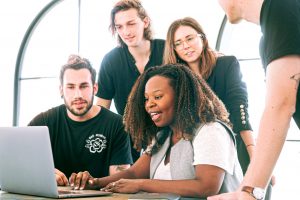 We only look for licensed moving companies
Unfortunately, there are many moving companies out there that are not registered. Therefore, they are not reliable. Many people end up falling for a moving scam when they hire one of these unlicensed companies. What we strive for, is to only suggest FMCSA registered moving companies. So, there is no need to worry! All cross country moving companies Savannah that we recommend are completely secure and trustworthy.
Cross country moving isn't cheap, but we'll always try to save you some cash!
Relocation can easily break your budget if you're not being careful. With cross country moving, one of the things on your moving checklist should be to set a strict budget. One of the tips we always give to our customers is to get a moving estimate from a few different reliable moving companies. This way, you might end up saving some cash. With the extra money, you can allow yourself a treat, such as a nicer sofa or a new TV for your new home!
It's not easy to pick from all the cross country moving companies Savannah, but that's why we're here to help
In the moving industry, our customers'  satisfaction is our biggest accomplishment. We always listen to your stories and love to hear your moving experiences! That's what's helping us improve on a daily basis. Also, that is how we choose our movers. By seeing how your move went, and reading all the reviews online, we ensure our clients get the best offers possible. Therefore, moving halfway across the country isn't at all difficult or stressful! It's just crucial to have the right people by your side. Give us a call or send us an e-mail, and we will give you our list of top cross country moving companies Savannah right away!