There are so many details to take care when you are moving cross country. The most important is research of the best cross country moving companies Delaware. The main areas you need to pay attention are a range of services, years of experience, and available resources.
Long Distance Moving Companies Delaware
Facts About Delaware
01. Main Information
Popular Cities
Wilington, Newark, Dover, New Castle, Lewes
Governor
John Carney
US Senators
Tom Carper, Chris Coons
State Website
State Moto
Liberty and Independence
State Nickname
The Small Blue Hen State
02. Geo Population
Area (sq mi)
1,982 sq mi
Total Population
990,334
Highest Elevation
447.85 ft
Lowest Elevation
Sea level
Time Zone
Eastern/UTC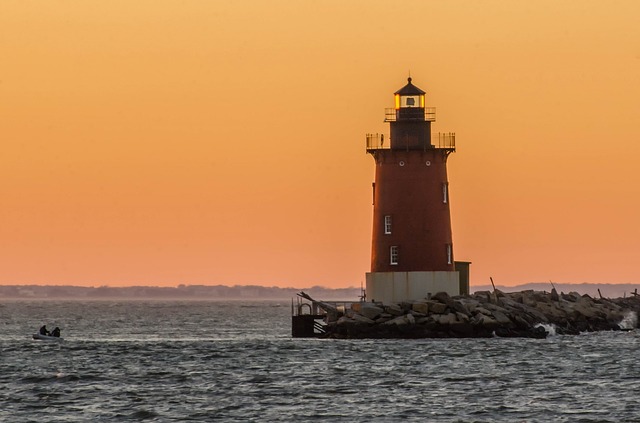 03. Education
Top 5 Elementary Schools
Tower Hill, Wilminton Friends, Newark Charter, The Tatnall, Sanford
Top 5 Middle Schools
Tower Hill, Wilminton Friends, Newark Charter, The Tatnall, Sanford
Top 5 High Schools
St. Andrew's, Charter School of Wilmington, Tower Hill, Wilmington Friends, Newark Charter
Top 5 Colleges
University of Delaware, Delaware State University, Wilmington University, Wesley College, Goldey-Beacom College
04. Rates
Crime Rate
26.75
Employment Rate
59%
Average Income (household)
$68,287
Poverty Rate
11.75%
One of the easiest ways to ensure your move is a smooth and simple process is by hiring reliable and professional moving assistance. With a knowledgeable and conscientious relocation crew, you will be able to have peace of mind, knowing it will all end with success. That is why Verified Movers are here, to help you find the assistance you need. Through our wast database, you will be able to shorten the time of your research and find the affordable and attentive movers you are looking for.
Moving to the second smallest state overall also requires skilled movers with knowledge of Delaware's neighborhoods and streets. Besides the fact that is one of the smallest states in the USA, Delaware is a wonderful place with its scenic beauty, low taxes and affordable housing where you can live, work and play.
Interstate movers are here to guide your way
When moving to Delaware, use the tips from pros to make your move to the First State a great new beginning.
You don't need a moving permit when moving to Delaware
Make sure to bring a map if you are driving, and write down an alternative route in case of traffic updates
Plan your move on time in case you need to take a ferry to your new home ( it is a common transportation option in Delaware)
Check parking restrictions in busy cities
Prepare your children for the change
Change your address before moving
Reasons to move to Delaware
No matter where you live in Delaware you'll have easy access to beautiful cities, metro areas healthcare facilities. Its beaches have high ratings for water quality and its art galleries, museums and musical events will keep your calendar full. That's why increasing numbers of people (from young couples to retirees) have discovered the benefits of living in Delaware.
Delaware has easy access to award-winning beaches, prestigious schools, and major cities like Philadelphia, Baltimore, and Washington D.C.
Its performance arts, music, museums, and cultural attractions feed the mind and spirit of residents
If you are looking for better education, Delaware offers great educational institutions for students of all ages. From elementary schools, high schools to colleges, Delaware is home to many respectable schools.
What makes a good interstate moving company?
If you definitely want to start life in Delaware's friendly communities, it is helpful for your research to know what makes a good cross country moving company.
A wide range of service offerings
Cross country moving companies Delaware have a lot to offer to their customers. But, be aware not every company provides the same level of service. That's why Verified Movers provide you with recommendations and reviews for cross country moving companies Delaware. Keep an eye on the good mix of affordable and quality services that will help make your move easier.
Quality customer service
Good and quality customer service is a must in a top-rated interstate moving company. It affects the whole your moving experience: from a moving estimate, during the moving day to after the moving day. Customer services can make or break your moving experience, that's why quality is so important for rankings of cross country moving companies Delaware.
Verified Movers are here to help you find quality assistance
Moving is a complex task, and it has many layers to it. There are just so many things that need to be done and with a limited amount of time. It is just the way things are, and the way things always will be. However, smooth relocation is something you don't only need. It is something you deserve. And especially when moving from one state to another one. Because the distance doesn't matter to our cross country moving companies Delaware. It really doesn't. Our seasoned professionals can handle your relocation in a manner that is safe, professional and even more importantly, in a manner that will satisfy all your needs. At once, and at an affordable rate. There is just no task to hard or distance to long. And when it comes to interstate movers – our cross country moving professionals are the ones you should turn to!
Are you looking for specific moving services?
As we mentioned before, moving is a complex task. But, what makes it be that way? The answer isn't that simple. There are just so many factors that can and probably will influence your move. On the other hand, there are no two relocations that are completely the same. They are all unique. Just like we all are. And that is precisely what makes things so complicated. You can never know what can happen next. However, with our cross country moving companies Delaware – things can get much easier. And in no time. All you have to do is to ask for the right type of moving service.
Basic moving services
Sometimes you don't need much. But, you still need the right professional by your side. Even if you are looking for:
Residential cross country moving companies Delaware, or
Commercial cross country moving companies Delaware.
Your move can be smooth and problem-free. And all you need is the right team. Something we are glad to provide you with. At any point.
Special moving assistance options
Our interstate moving companies Delaware can offer you many different options to choose from. Here are some of them:
Packing services.
Senior moving assistance.
Pet relocation.
Art crating and moving services.
High-value items relocation.
Planning assistance.
And if you don't see what you are looking for above – give our team a call. All you need to do is to say a word, and we will make sure you move with a smile on your face.
Cross country moving companies by cities in Delaware
Team up with our cross country moving companies Delaware and avoid moving problems
Moving mistakes are quite common. They can happen to anyone. Anywhere and at any given moment. And even more importantly, they can cost you a lot. Time, energy and money. That is why you need the right moving professional by your side. Because with such a mover you will be able to avoid moving mistakes, problems, and scams – all at once.
The surest way of avoiding making a mistake when picking movers is to turn to Verified Movers. Go through our website, or simply give us a call, and we will be glad to help you find the cross-country moving companies Delaware you need for a smooth move.