No matter how young or old you are, surely your goal is to live a happy life. What is happiness, is a topic that we will not tackle today. After all, it is a deep question that would require a lot of time to digest. Also, the notion of happiness differs among people. Therefore, our answer surely would not satisfy all of our readers' taste. Now, let's get back to the topic of this article. While we cannot define happiness for you, we can help you find out what are the happiest cities in America. There are surely certain reasons why people feel happy living in them. Therefore, let's try together to find out why people in some cities live happier than in other. Afterward, we hope that you would take their insight and try to influence your personal happiness a bit more. Being happier is possible, let's see how.
Happiest cities in America and the pursuit of happiness
While we are not going to try and explain happiness, we cannot skip pointing out some of the well-known facts that can lead to living in beautiful and a happy life. The most common mistake people make when they are in pursuit of happiness is that they look for happiness in material items. Surely there are materialistic needs that we need to fulfill in order to feel happy. Not having a roof over your head or having issues providing for your family is surely not going to help you feel happy. However, in general, people do meet these needs. So, why aren't they happy?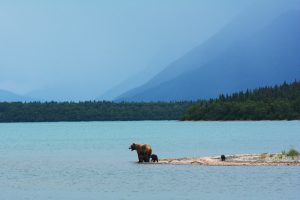 Well, in order to be on the right path to happiness, whatever that is for you, is not to look to buy more. You should strive to feel more. Invest in experiences, not in things. Contemplate ideas, not other people. Turn to the soul of things and not their looks. Be in touch with yourself and follow your dreams. Only then will you be heading to your inner happiness.
Still, apparently, there are cities in America where people are happier than elsewhere. Let's see what they are.
The happiest cities in America
Thanks to the National Geographic magazine and Dan Buettner, we are able to bring the list of the happiest cities in America to you. Here they are:
Anchorage, Alaska
Barnstable Town, Massachusetts
Bridgeport-Stamford-Norwalk, Connecticut
Provo, Utah
San Jose, California
San Luis Obispo, California
Fort Collins, Colorado
Charlottesville, Virginia
Santa Cruz-Watsonville, California
Boulder, Colorado
In order to make sure that are on the same page, let us point out that Boulder, Colorado is the happiest city in America according to this publication. Let's take a closer look at the reasons behind such high rating of these cities.
Anchorage, Alaska
Located on the far North of the country, we must state that we did not expect Anchorage to be so highly rated. The reason? The harsh climate of the region. Still, Anchorage offers amazing wildlife neighbors to live with. With the peculiarities of living in such a place, we are sure that there are people who can appreciate it so much. Therefore, if you are living in California and suddenly develop an urge for living in nature, contact long distance moving companies San Diego to facilitate your move.
Barnstable Town, Massachusetts
Located on one of Boston residents' favorite vacation spots, Barnstable Town offers a very diverse life. Furthermore, being located on the Cape Cod, it offers plenty of healthy seafood to choose from. While nowadays you can get that almost anywhere, it is not going to be as fresh as here. Start your business in tourism or fishing and you will be all set.
Bridgeport-Stamford-Norwalk, Connecticut
Here's to another East Coast place where long distance movers San Francisco can move you to. This is an especially good idea if you are sick of all the tech hype taking over the Fog City.
Provo, Utah
If you are into city life mixed with great outdoor activities close by, consider moving to the third-largest city in Utah.
San Jose, California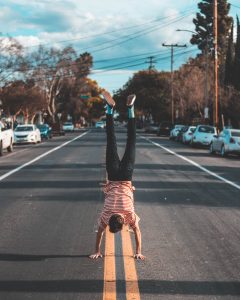 In the case that you haven't had enough of the tech industry from SF, San Jose might be the place for you. Particularly if you are looking to get out of Washington and move to a sunnier place. In that case, get in touch with cross country moving companies Washington for the best moving rates.
San Luis Obispo, California
It's always sunny in California, right? If that is what you are looking for, then look no further. plenty of job opportunities and natural day trips await you if you move to San Luis Obispo.
Fort Collins, Colorado
Heading to Mid-West for a happy life? You might find it difficult to choose where to move to. Fort Collins should be somewhere close to the top of your list. Long distance movers Colorado await your call to move you to this amazing place!
Charlottesville, Virginia
Culture freak? Set your eye on Charlottesville then. World-heritage sites, great education options, and historical landmarks await in Virginia!
Santa Cruz-Watsonville, California is second among the happiest cities in America
Yes, California again. What can you do? After all, people are happy living in CA. This city can offer great amusement when you are not working. No matter whether you are into beach activities on the Pacific coast or calmer family stuff, this region can offer a lot.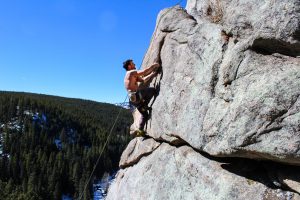 Boulder, Colorado
Have you ever thought that people living in the Mid-West would be the happiest in the country? Neither did we! Still, Colorado as a state is a great place to live. The economy is on the rise, so to jobs are easy to come by. Nature escapade routs are all around you. Waling and biking options are plentiful. Healthy life in its essence. And just one look at the Rocky Mountains in the distance can make your day! Welcome to one of the happiest cities in America!